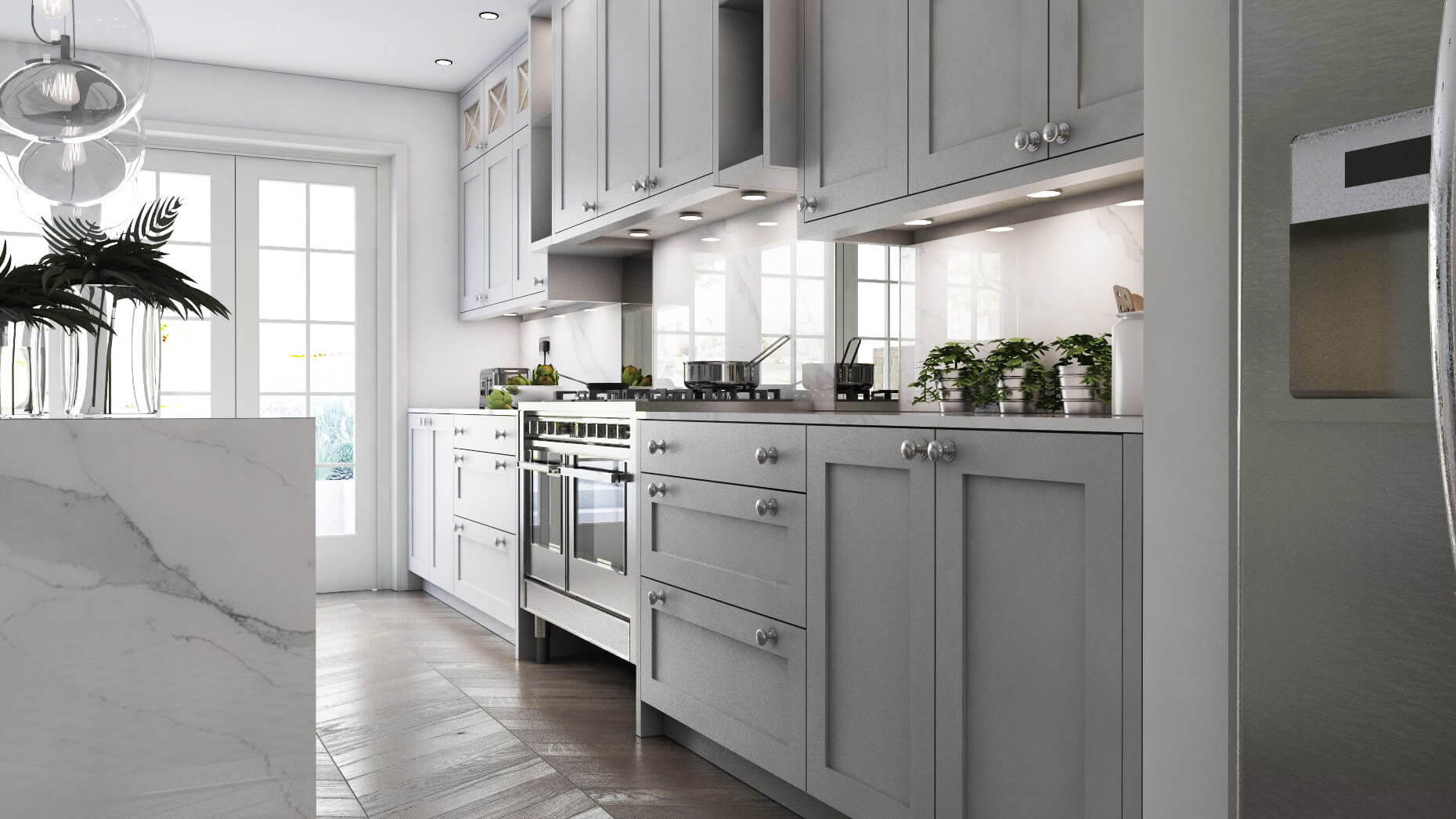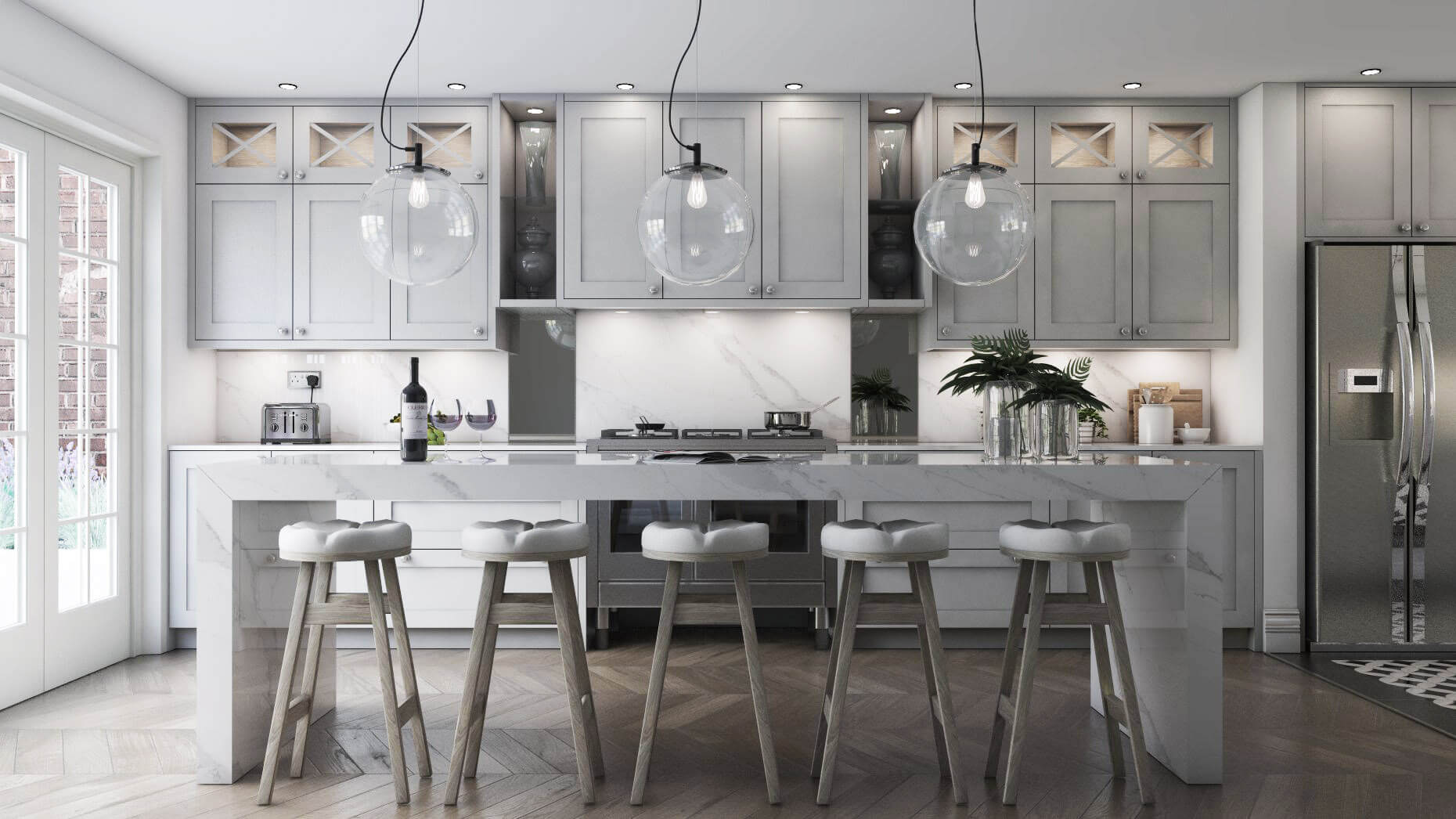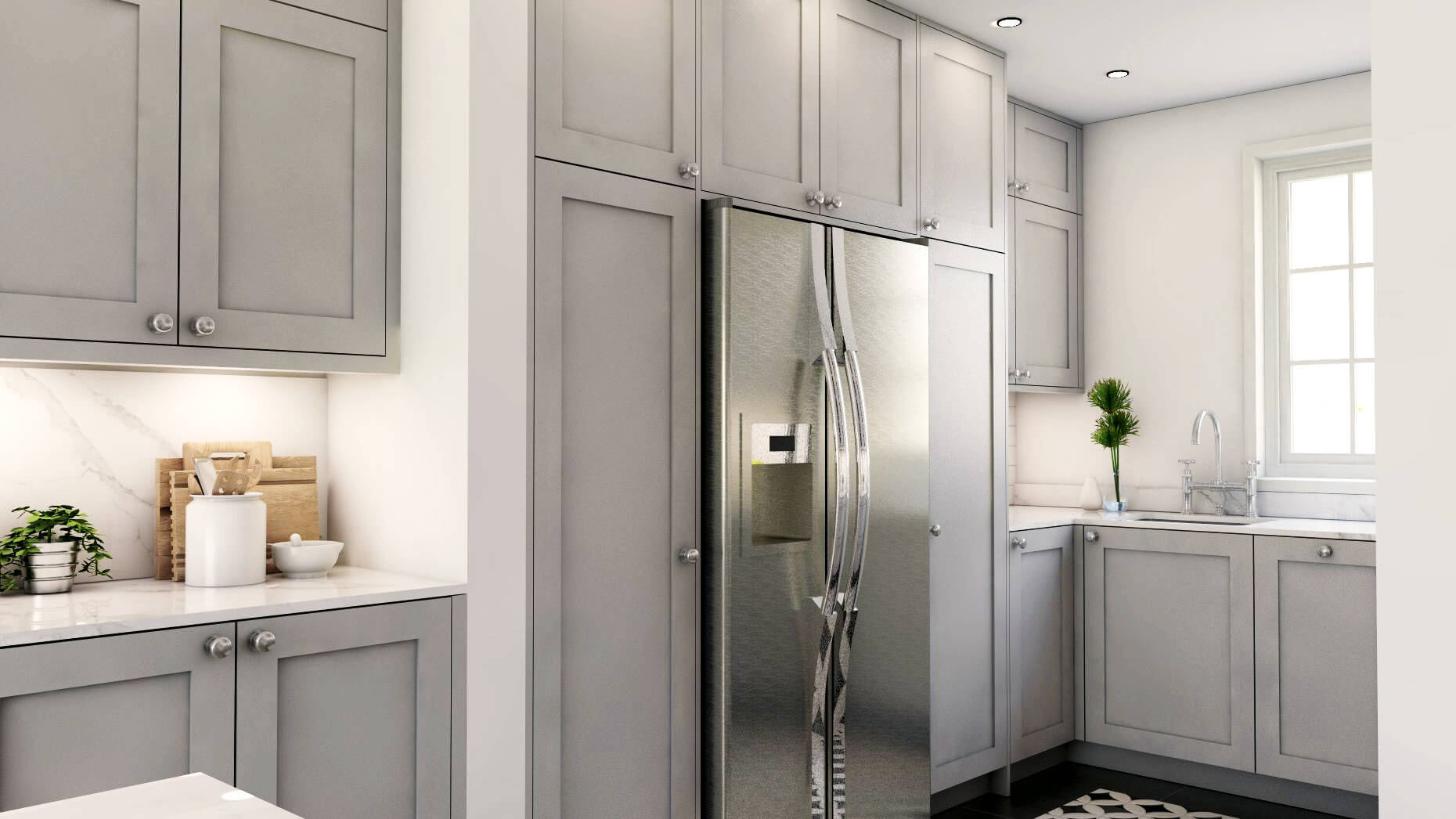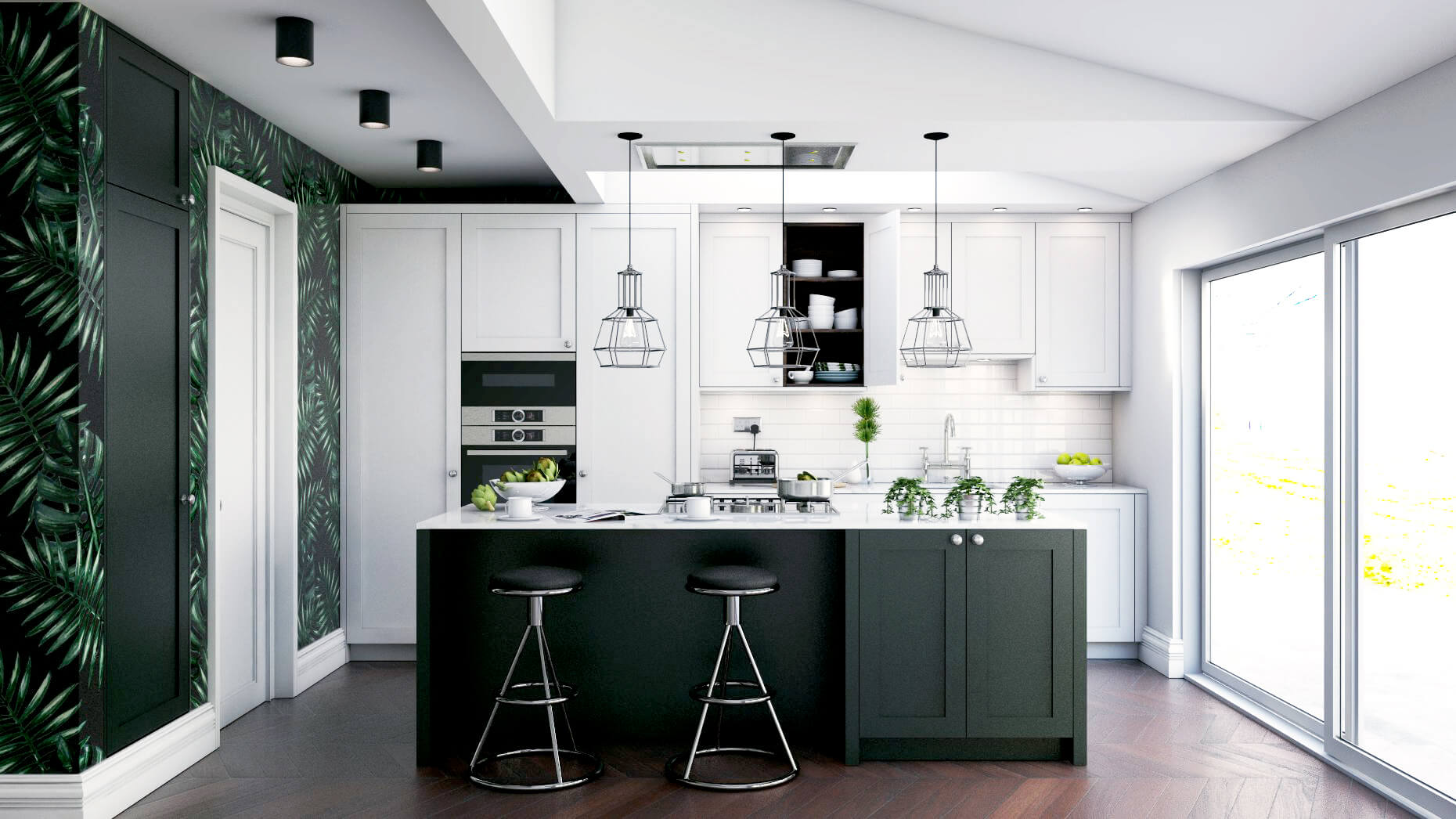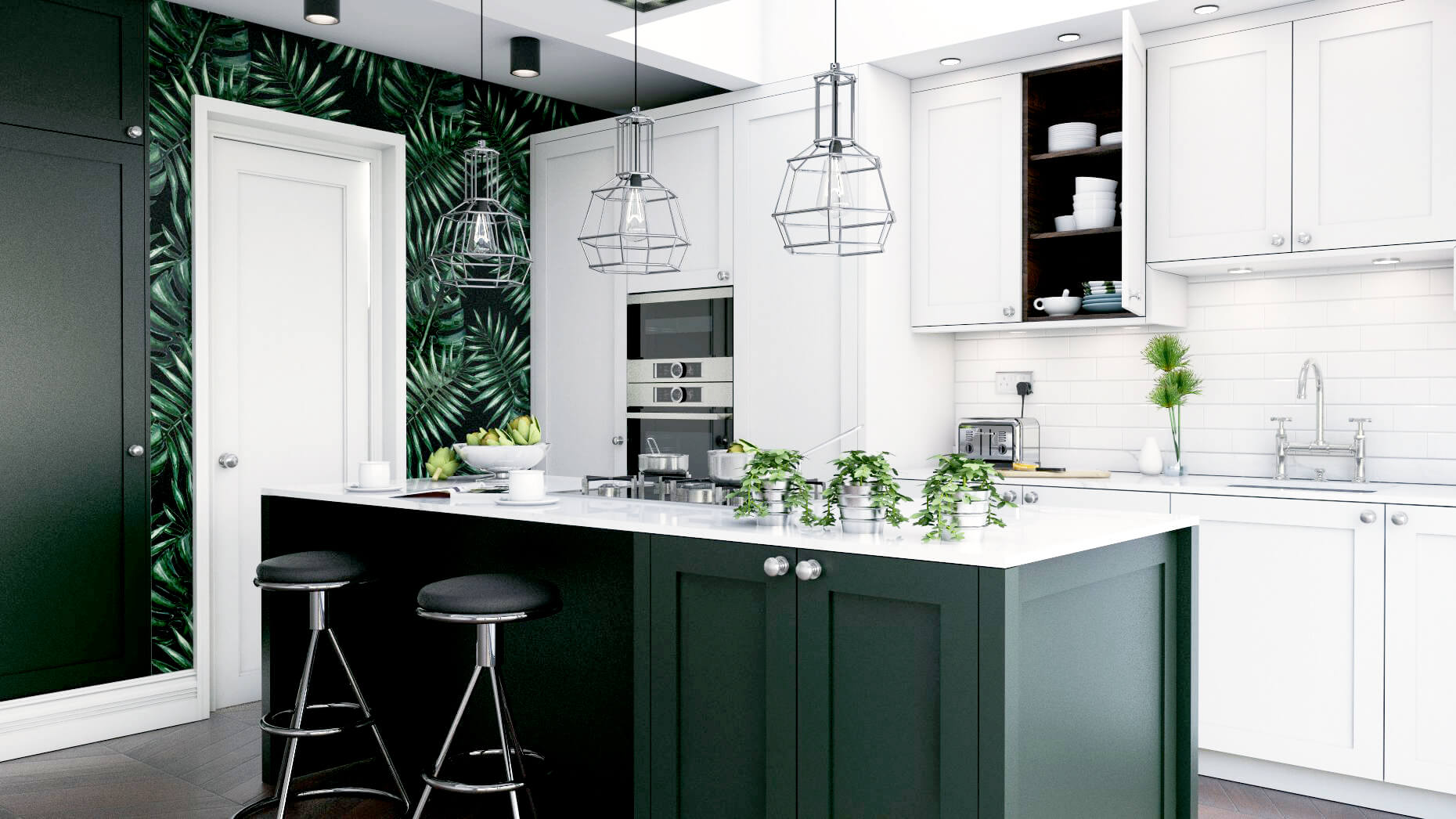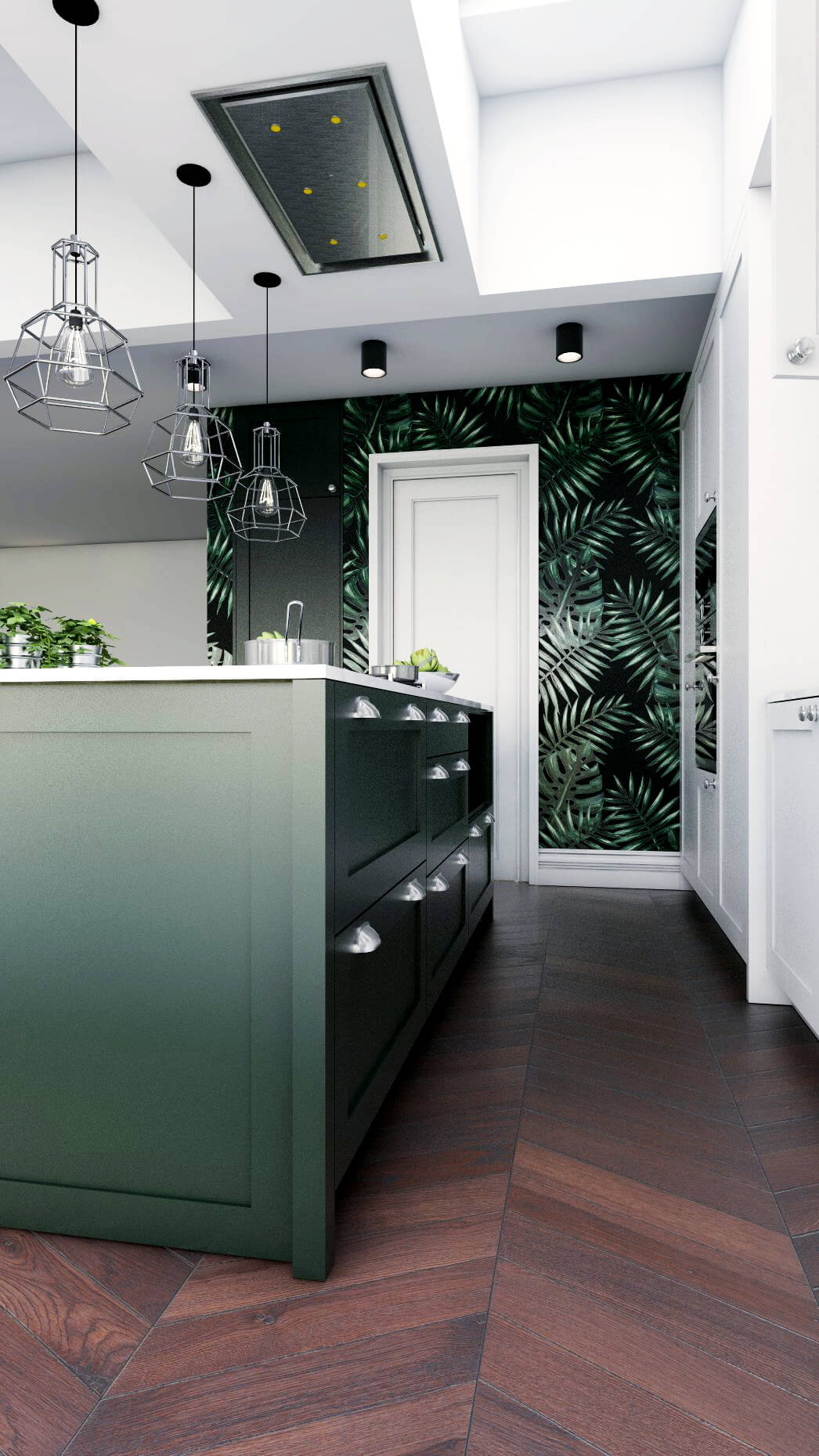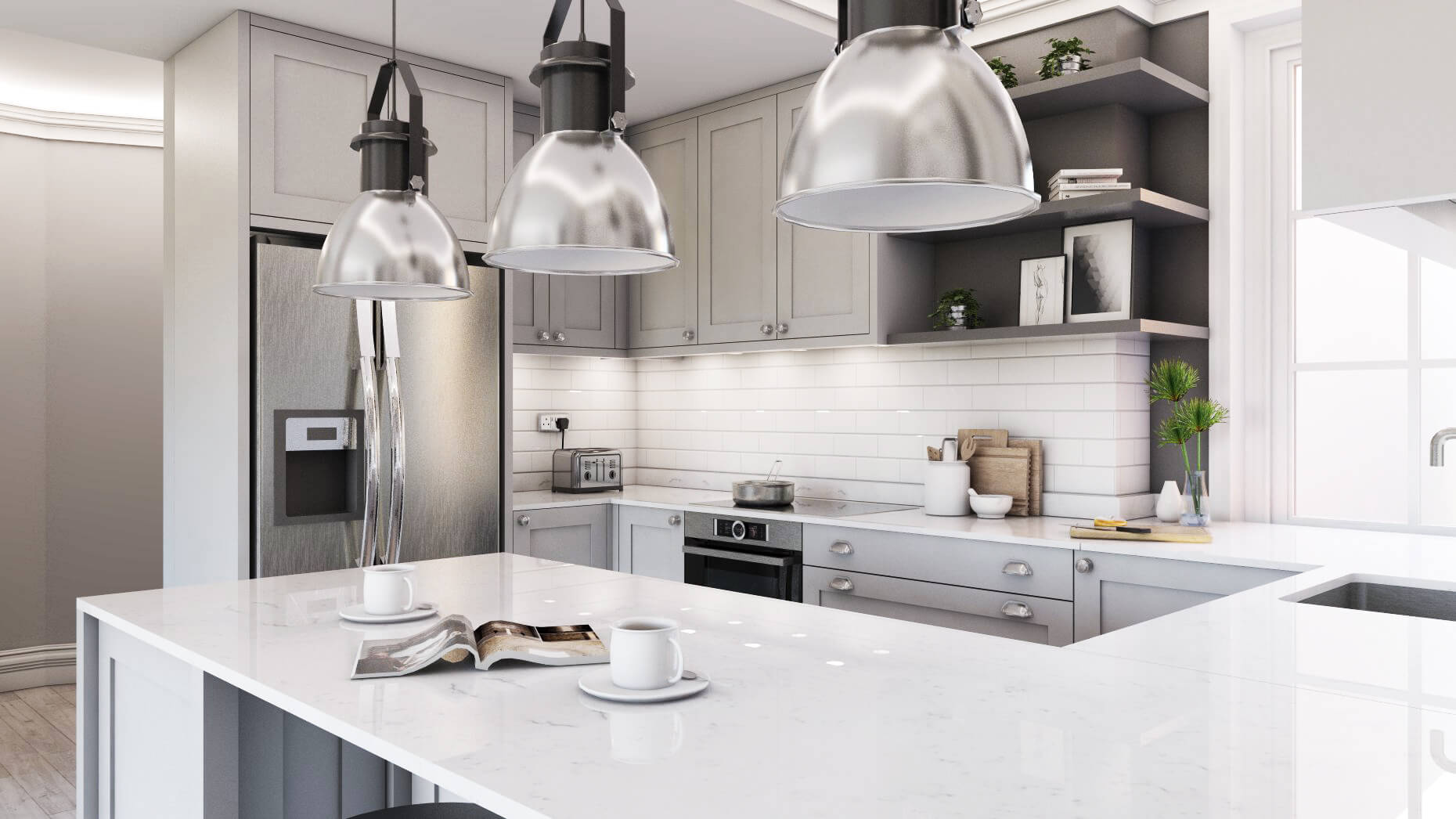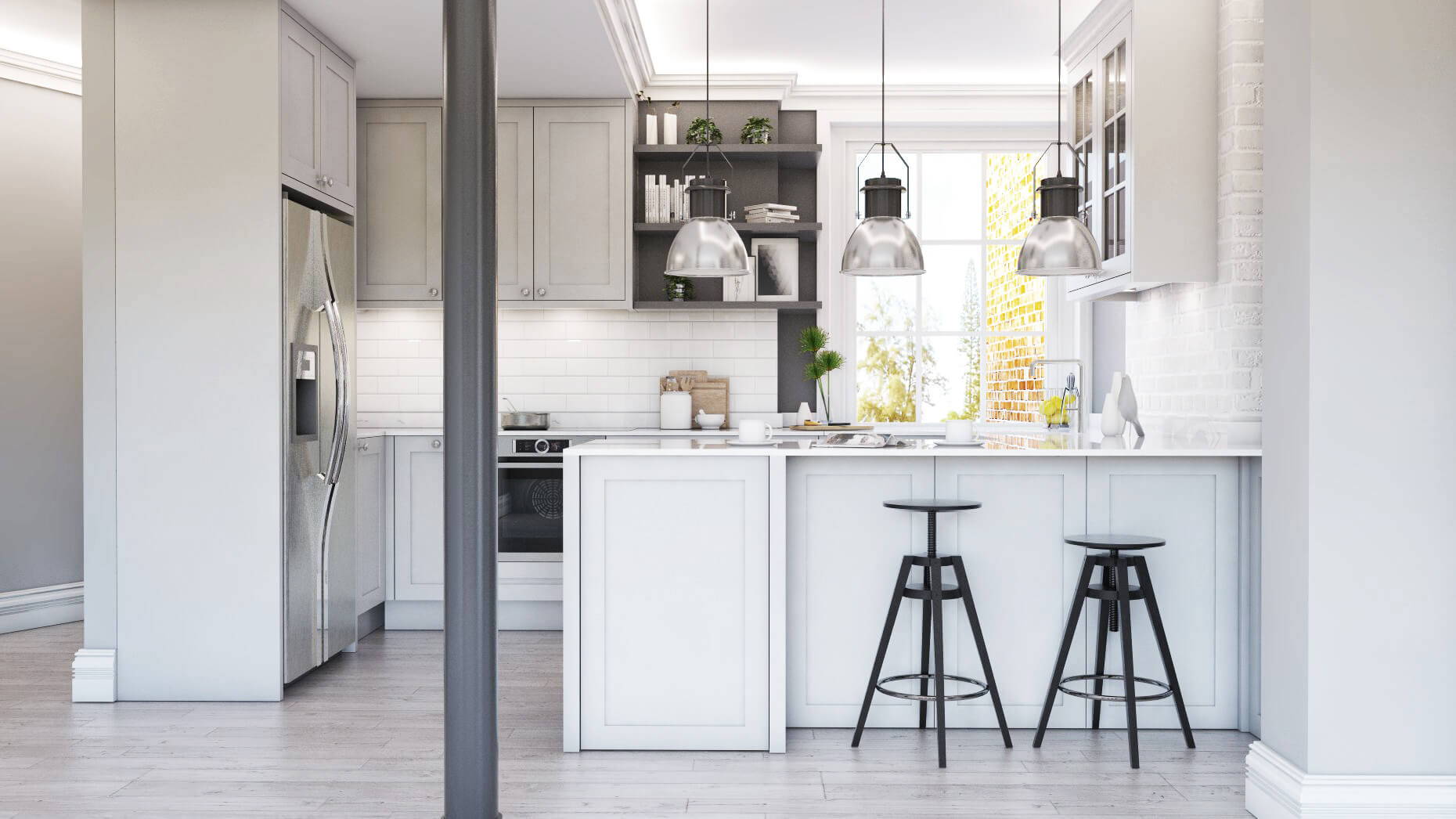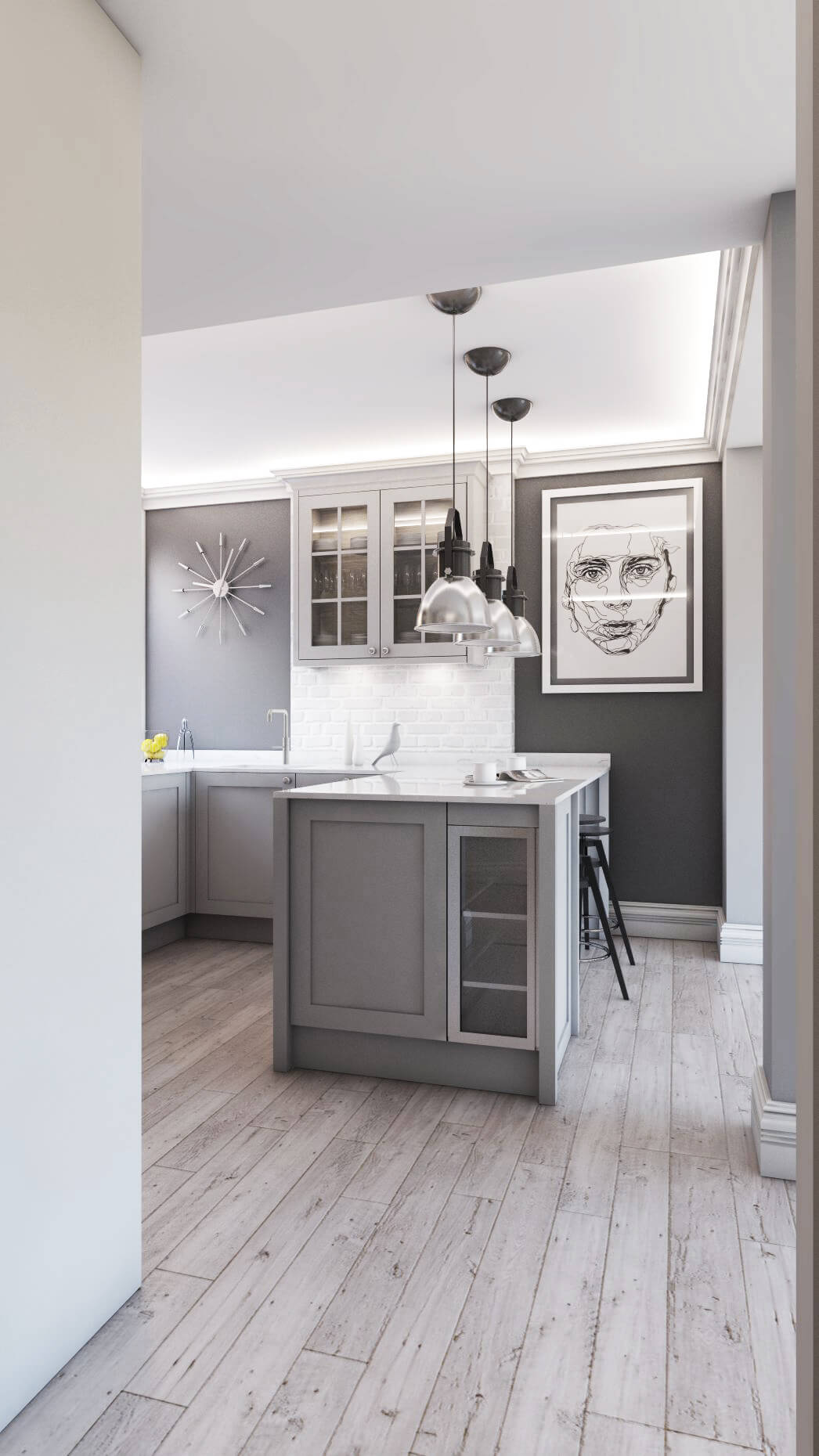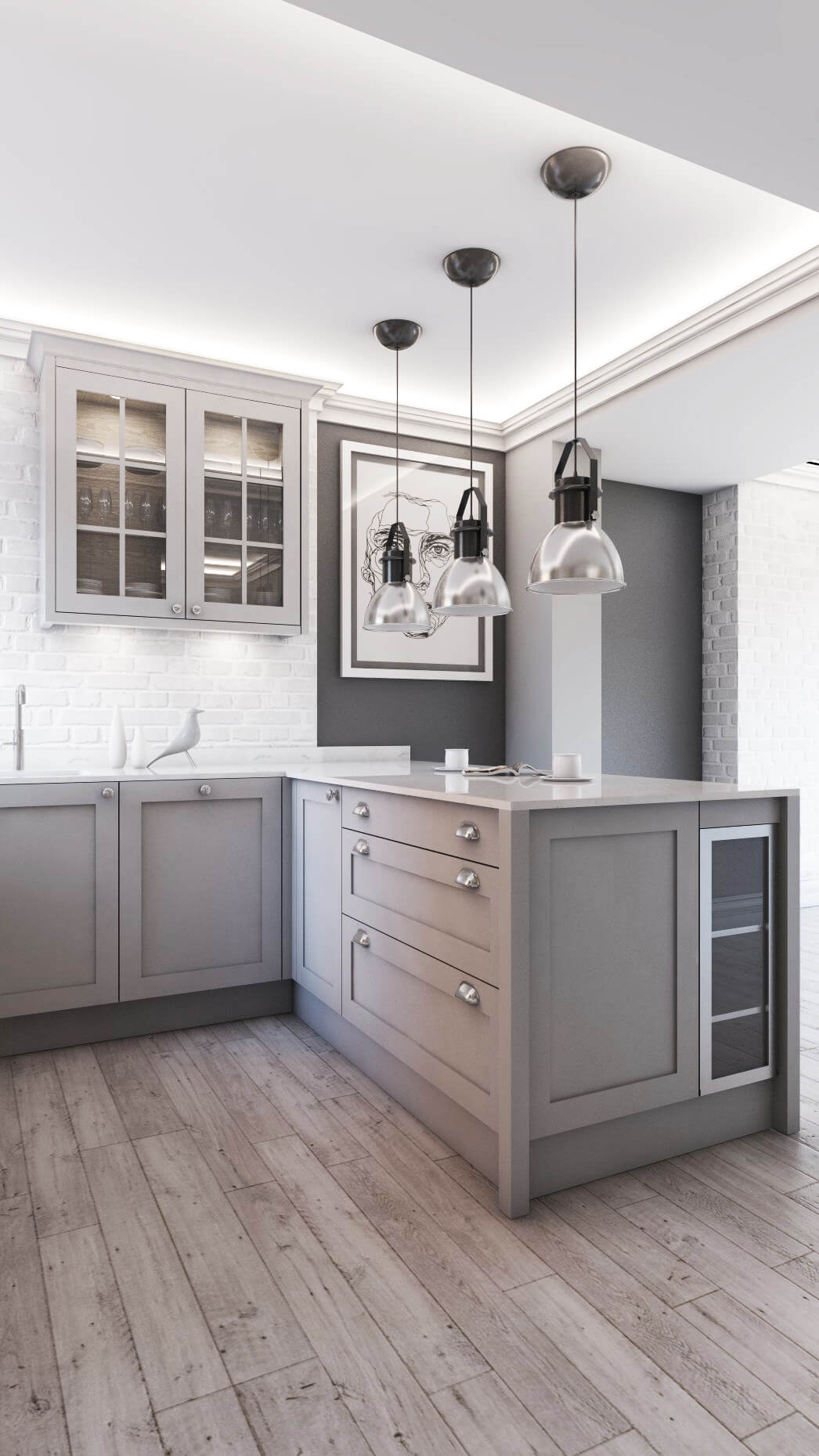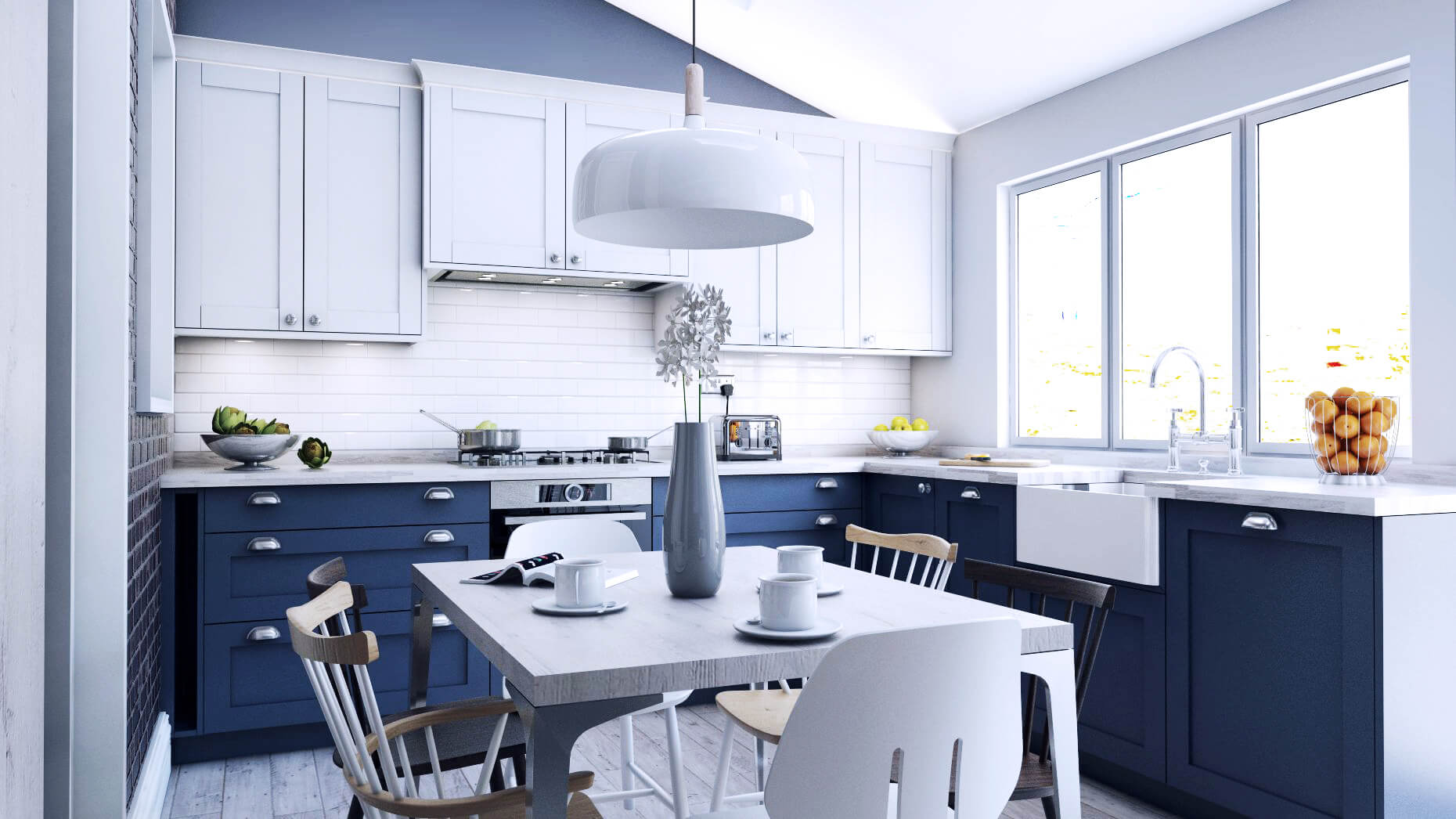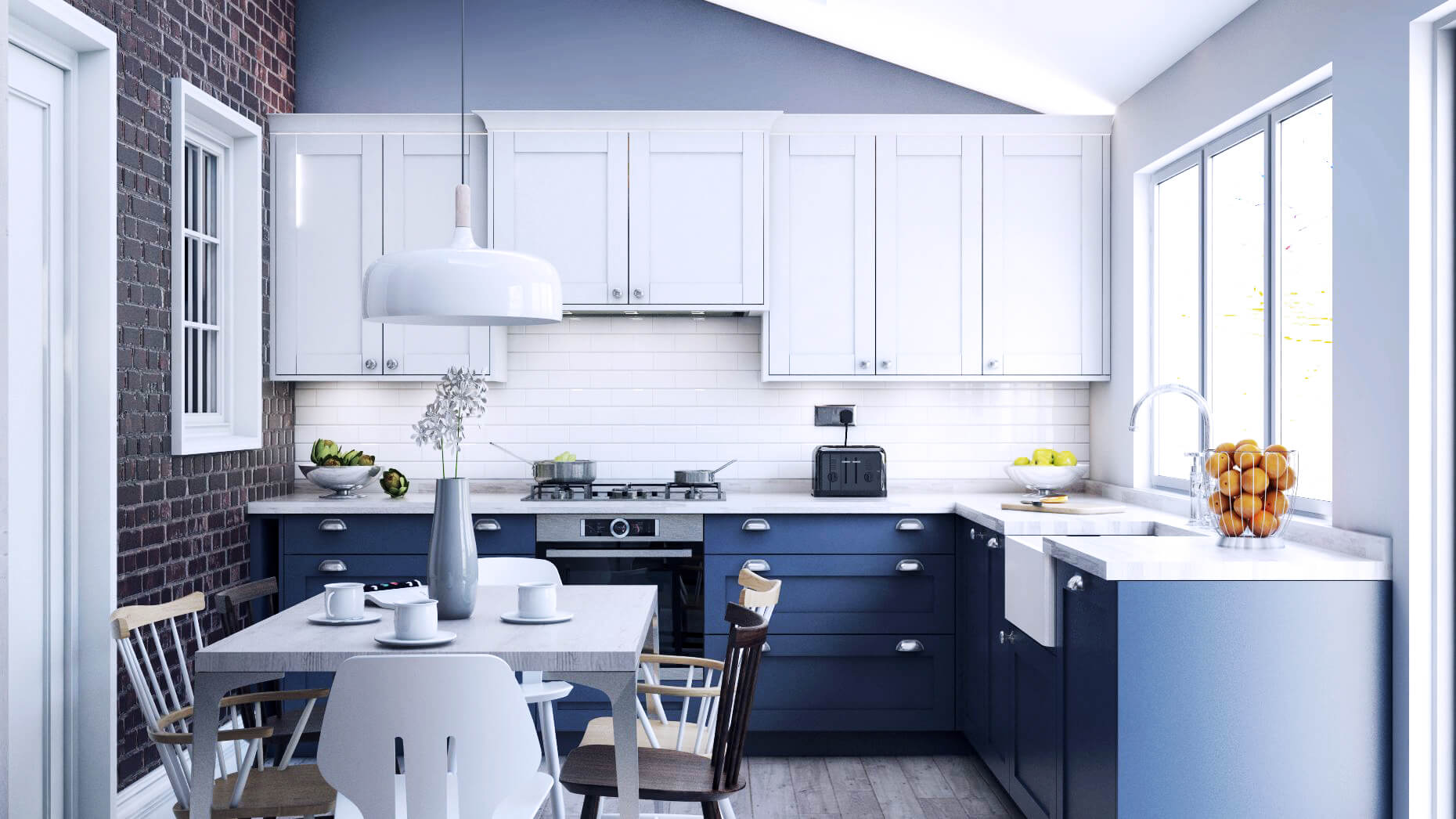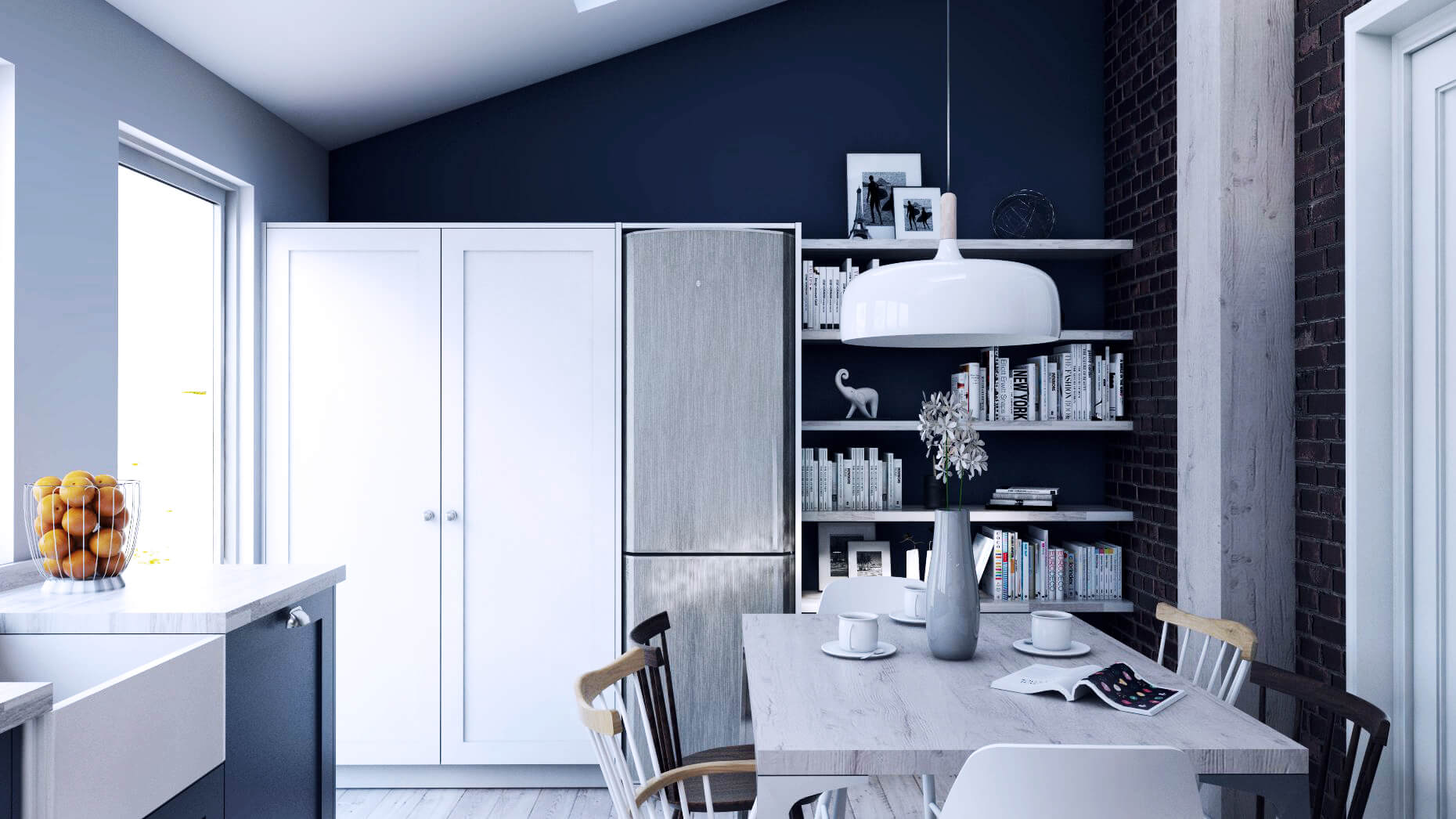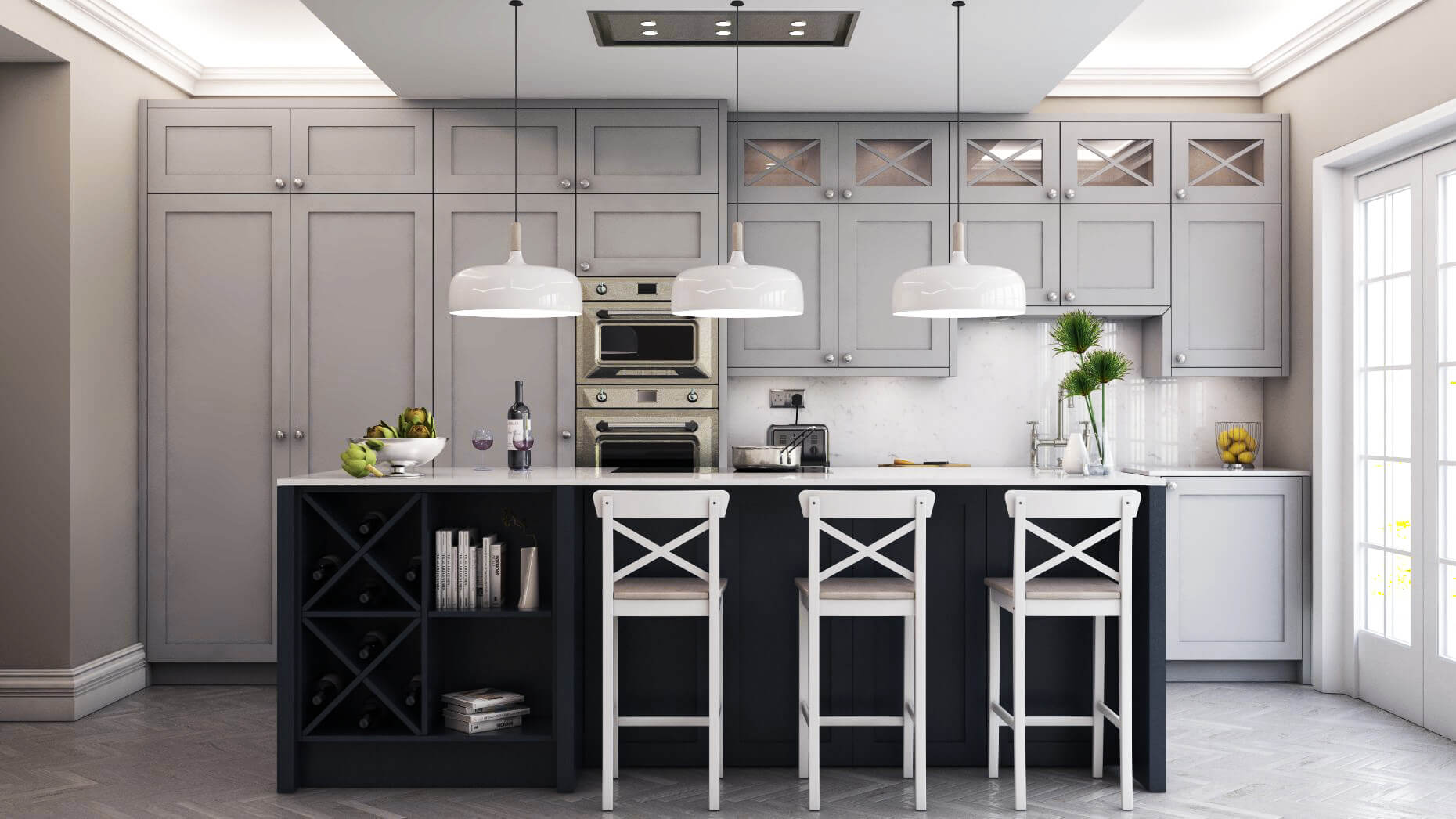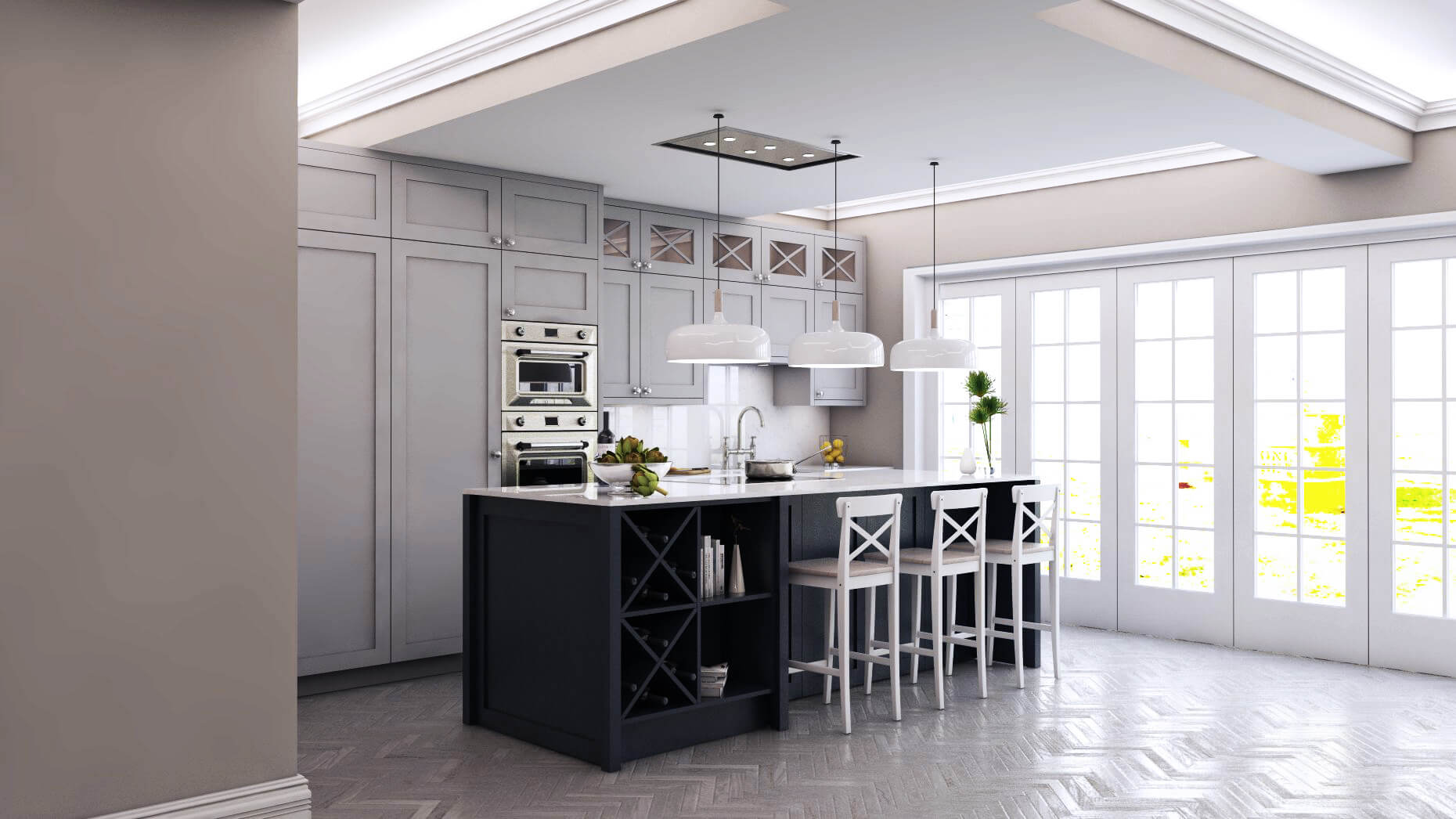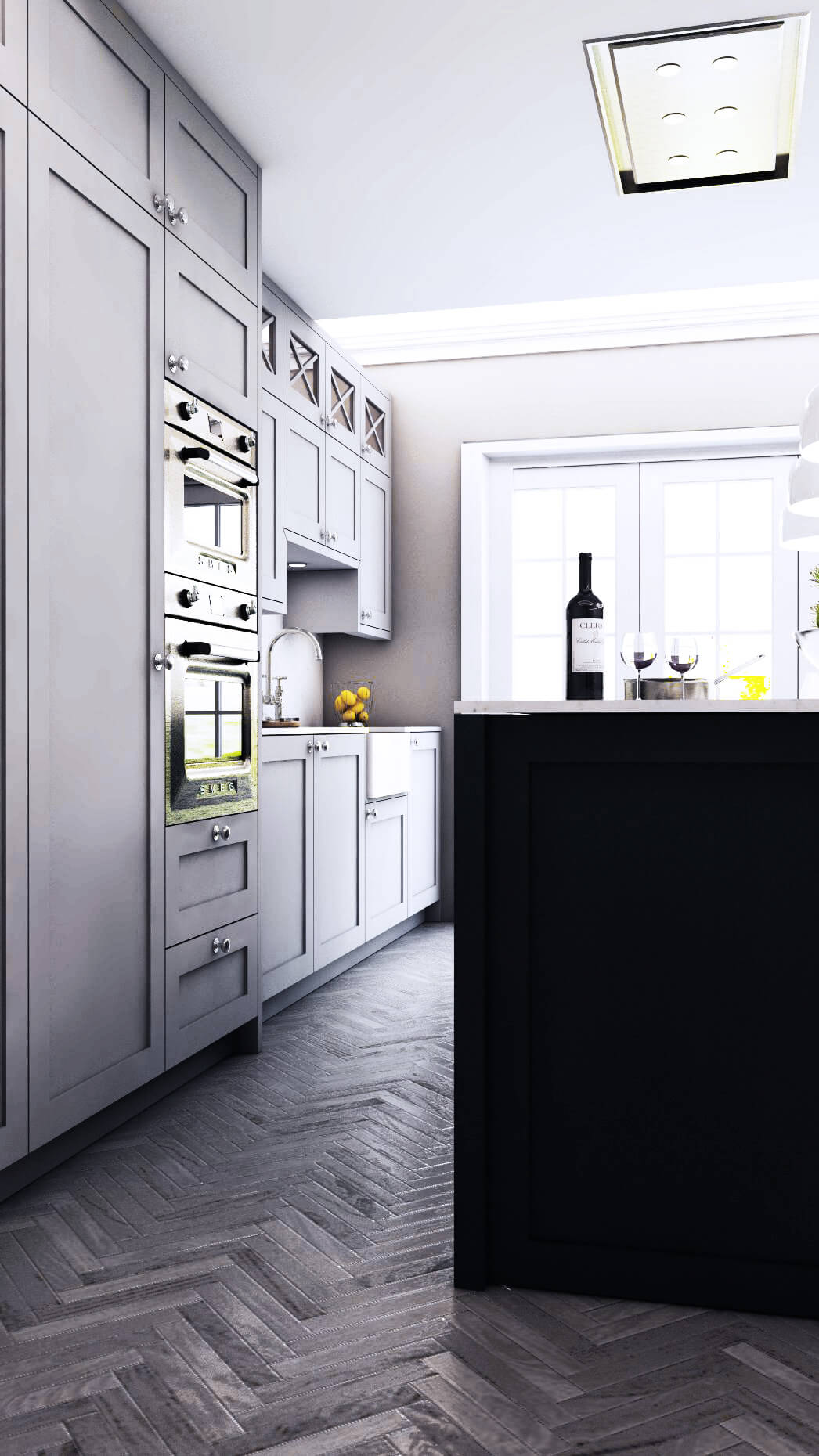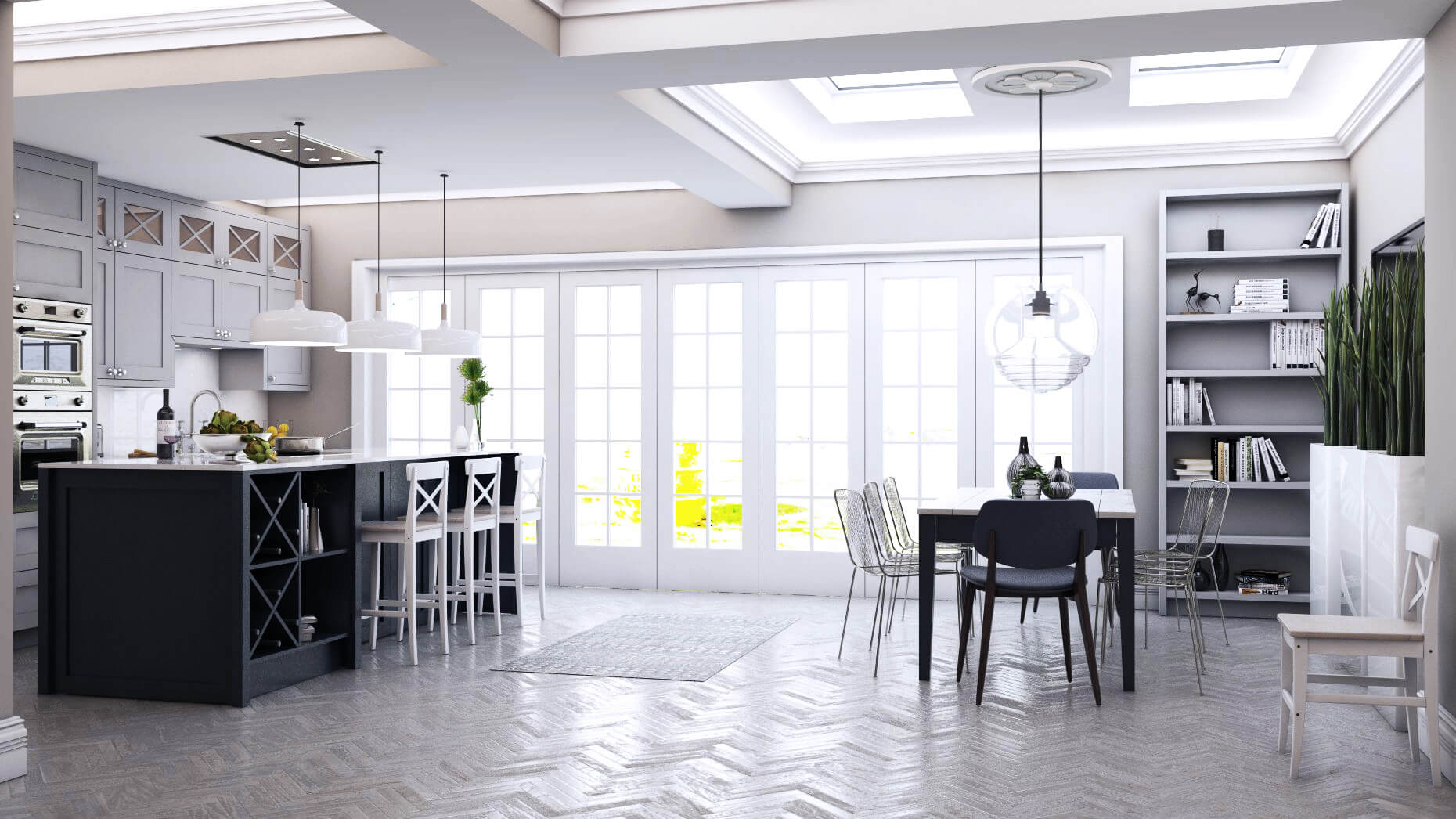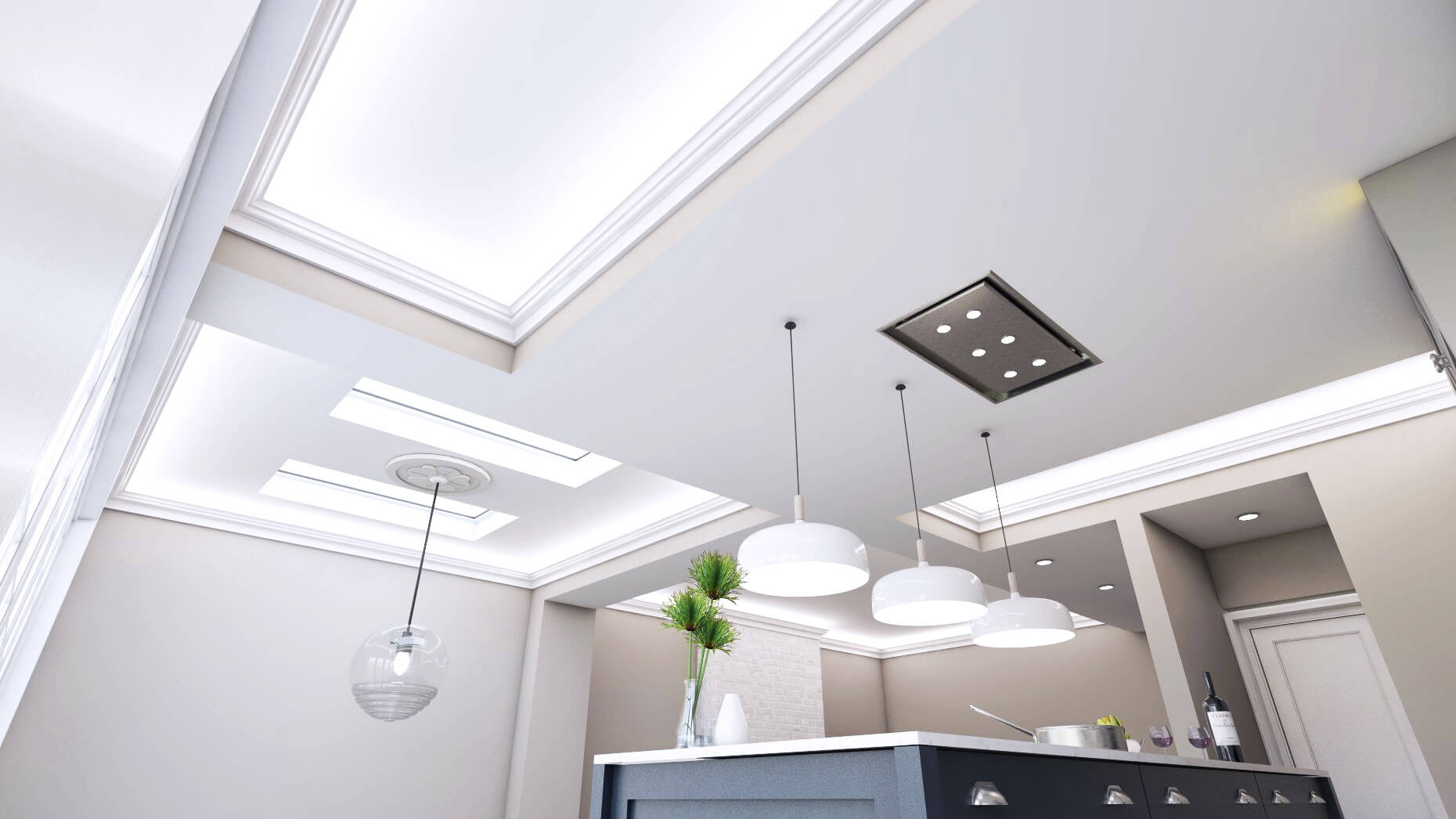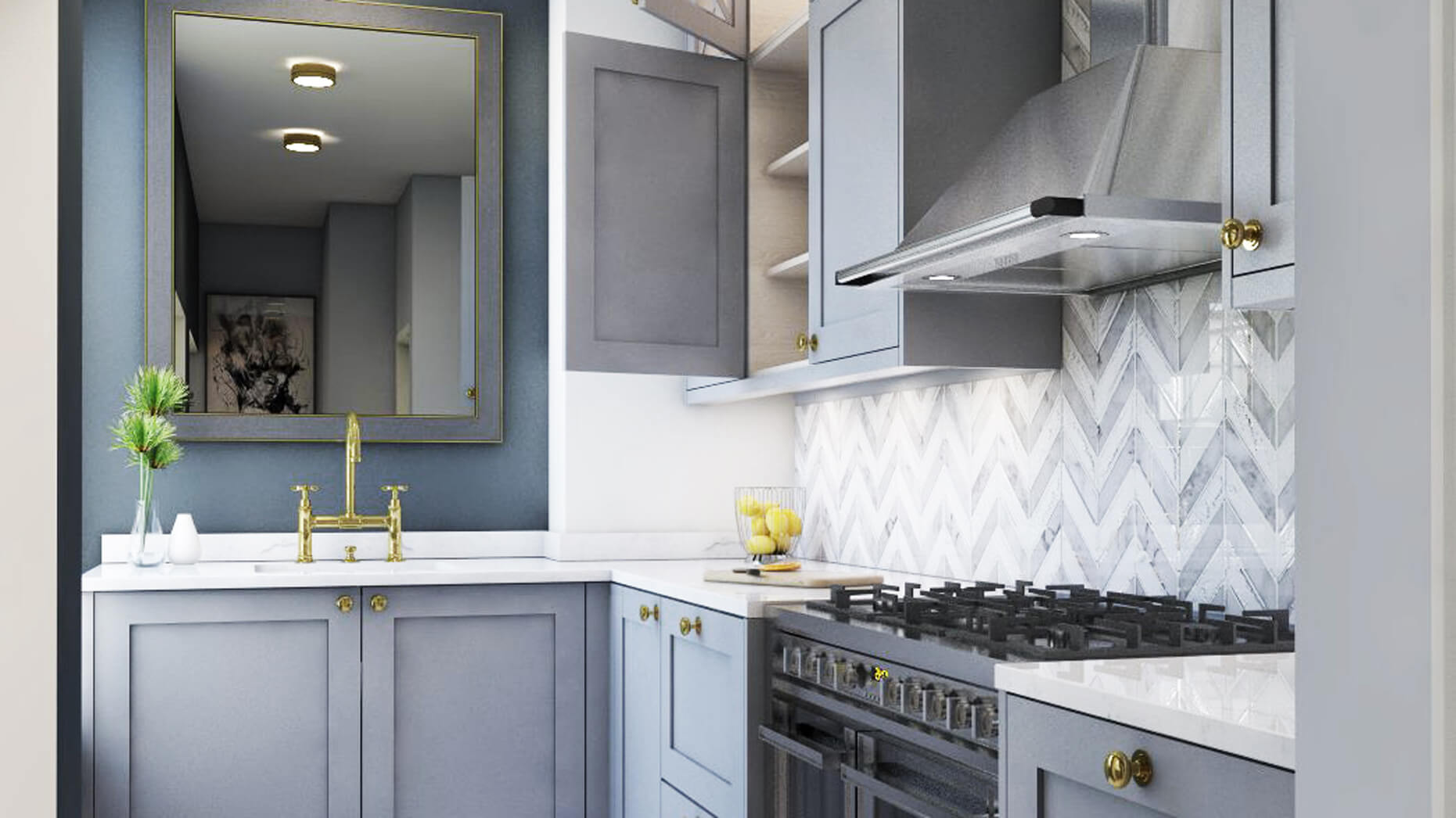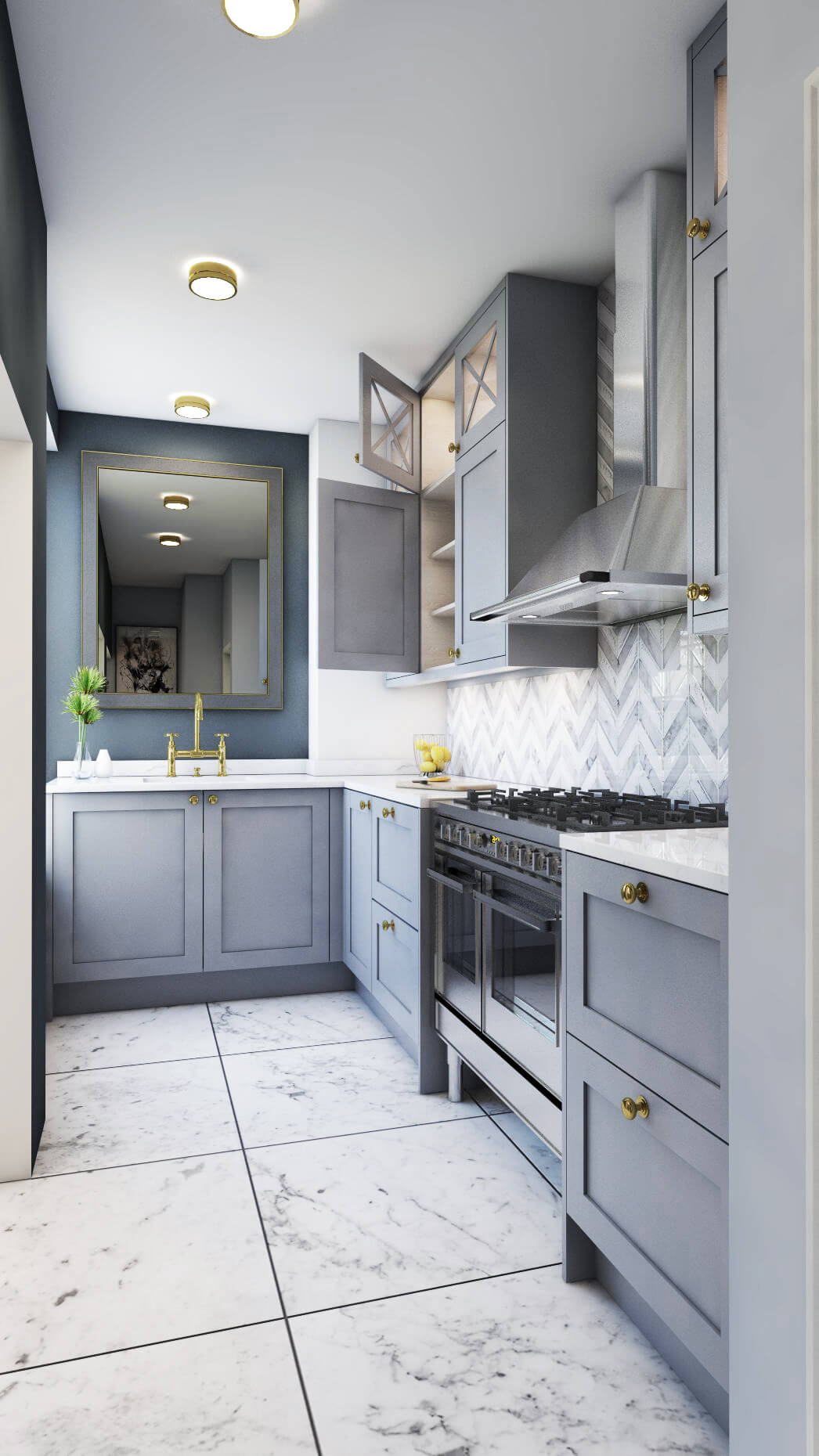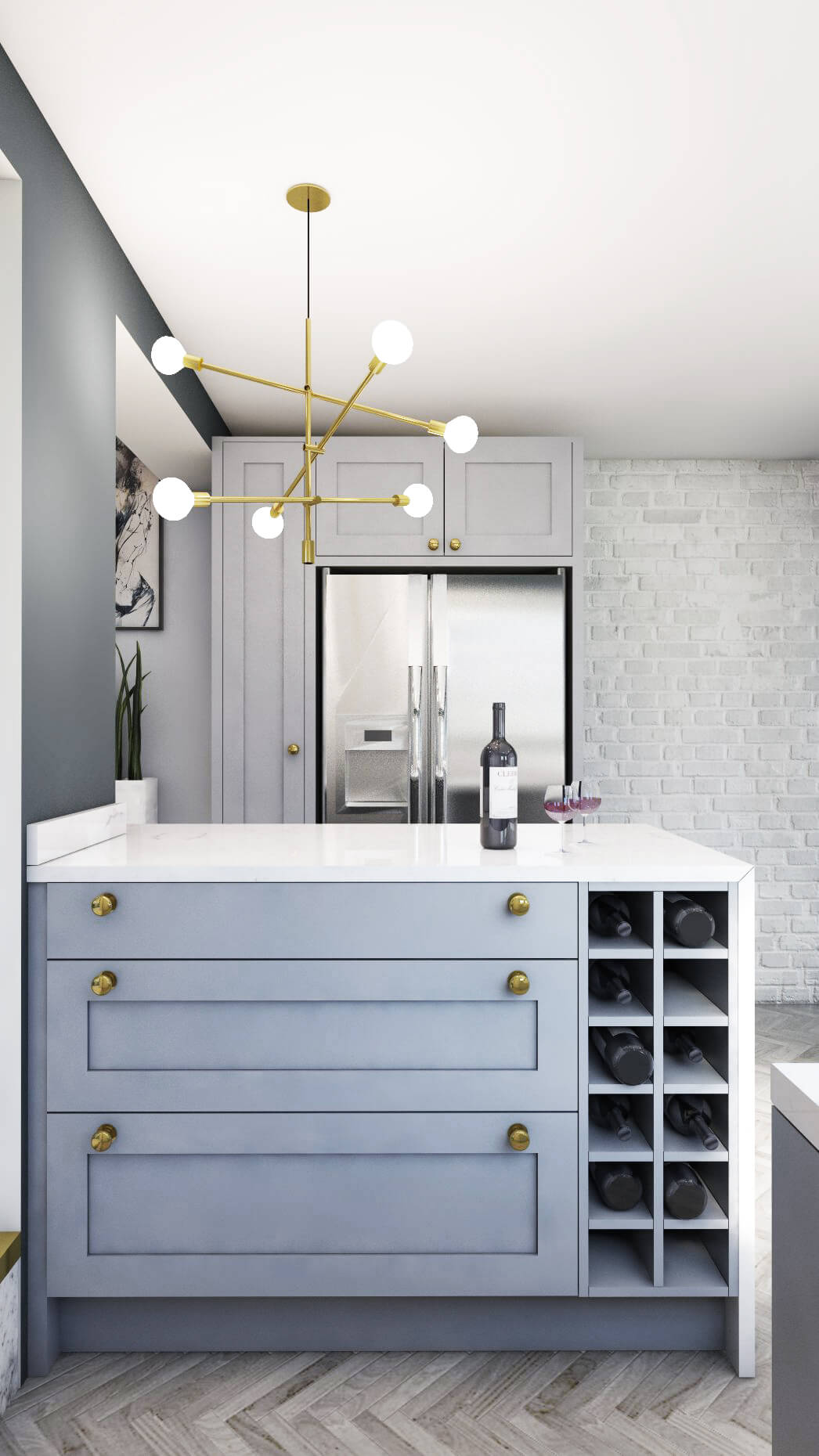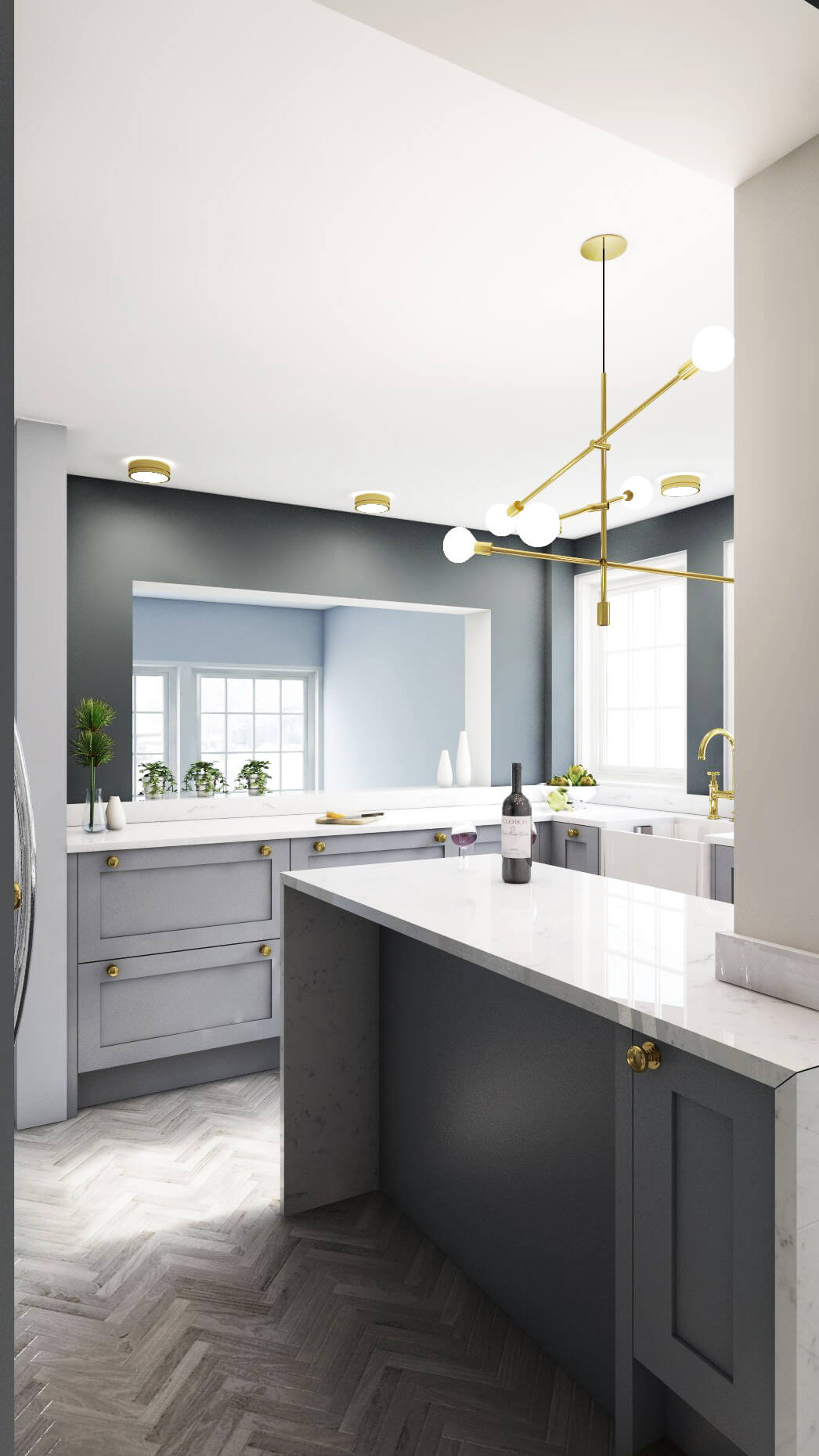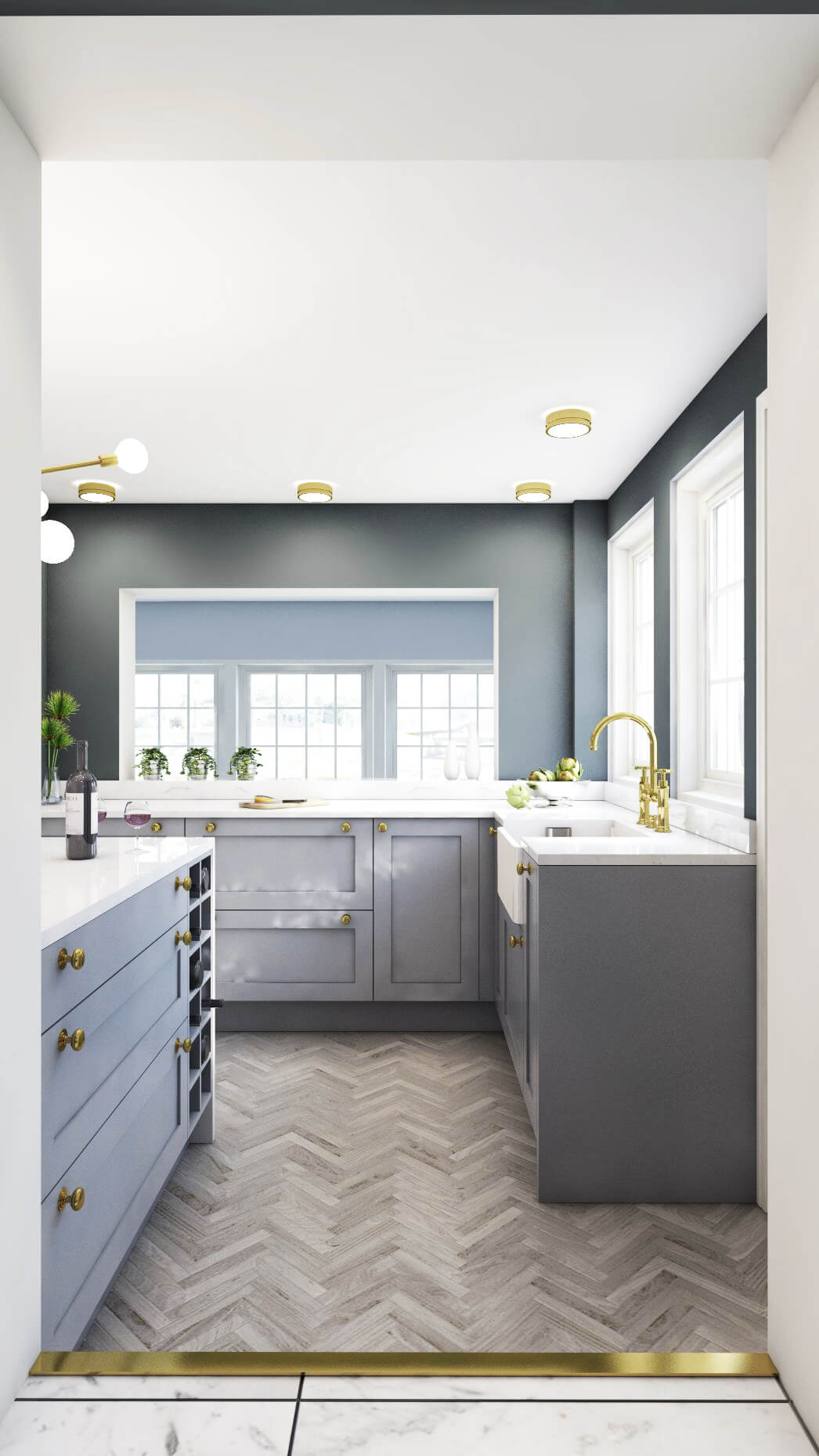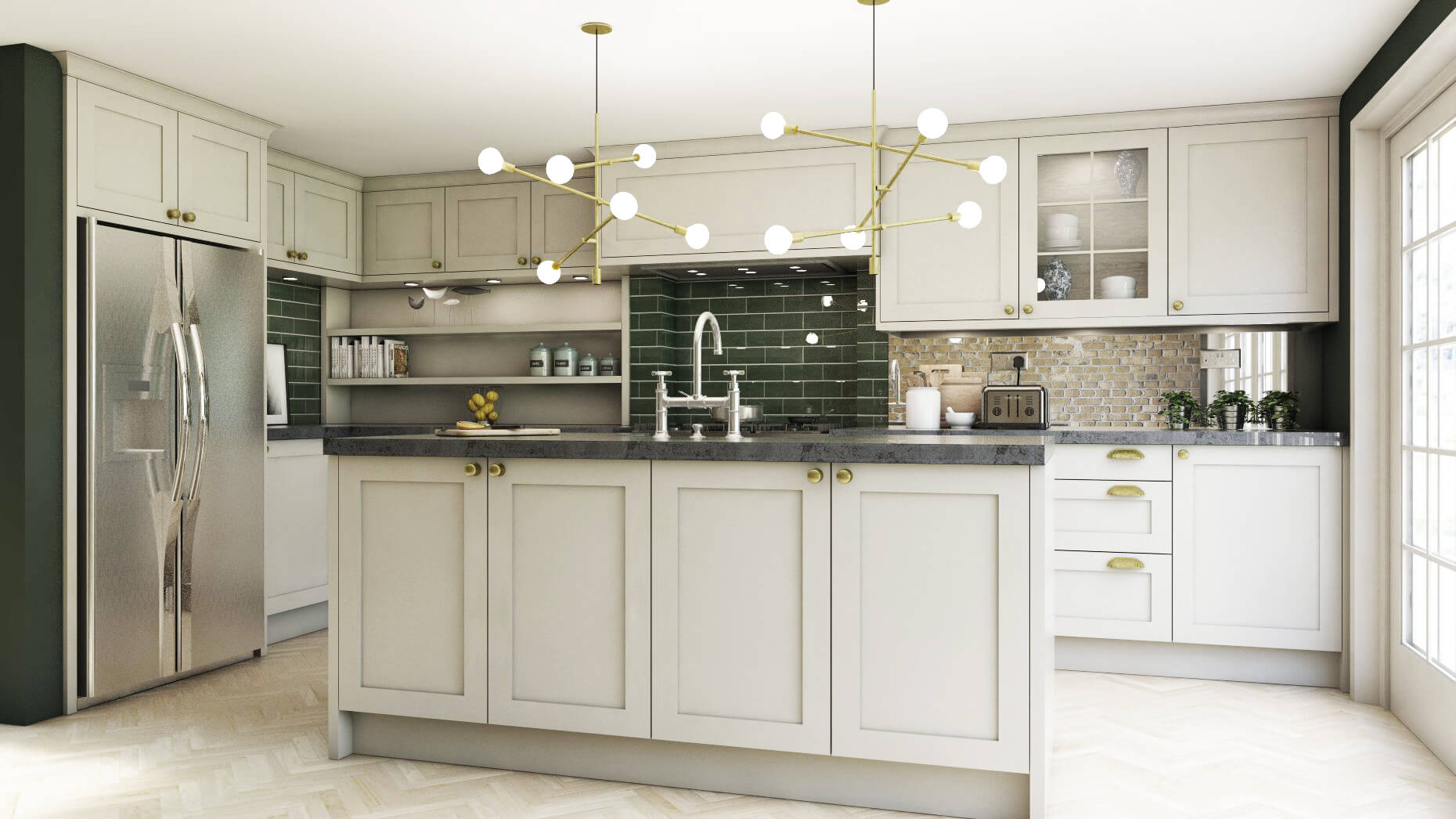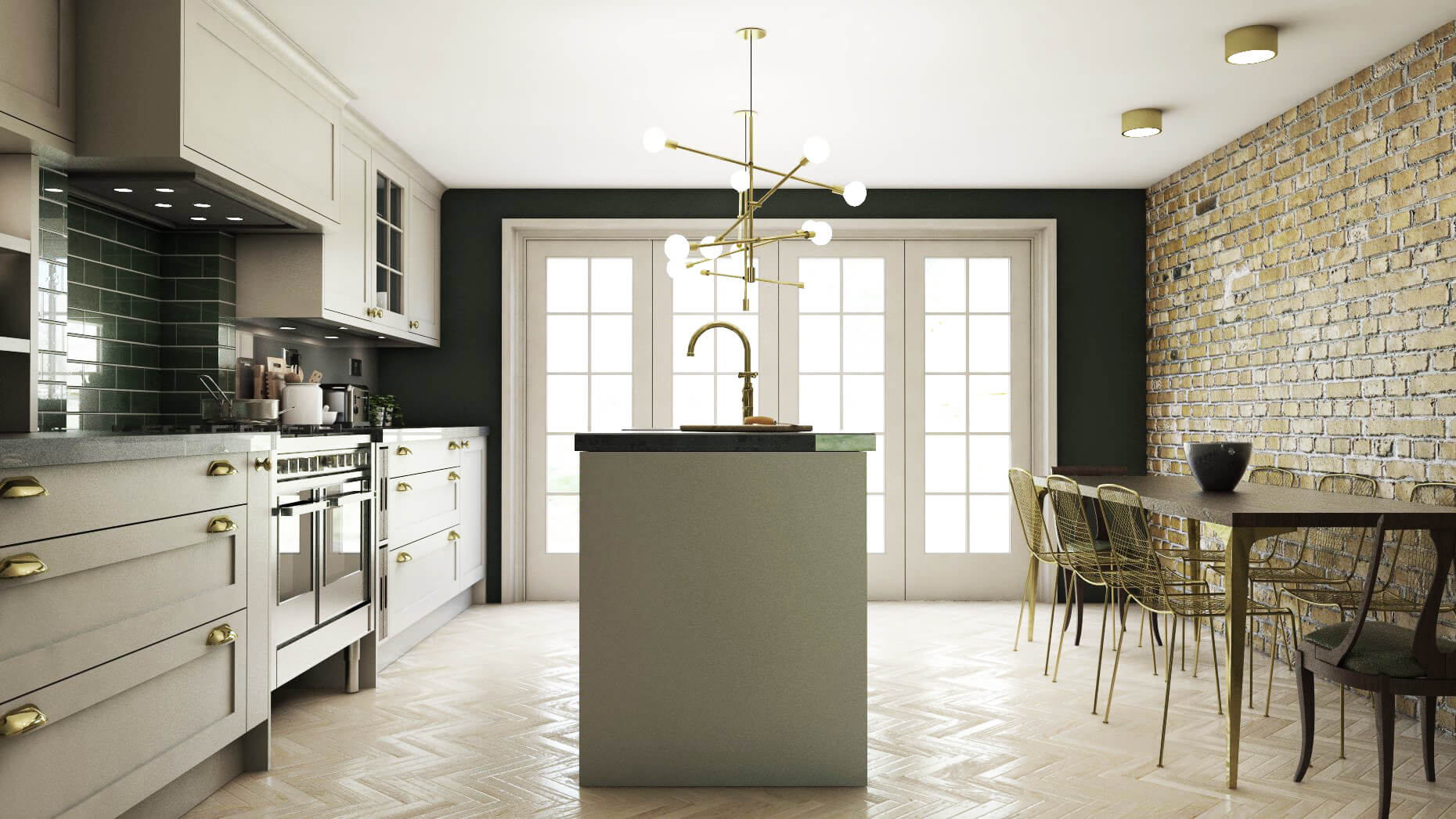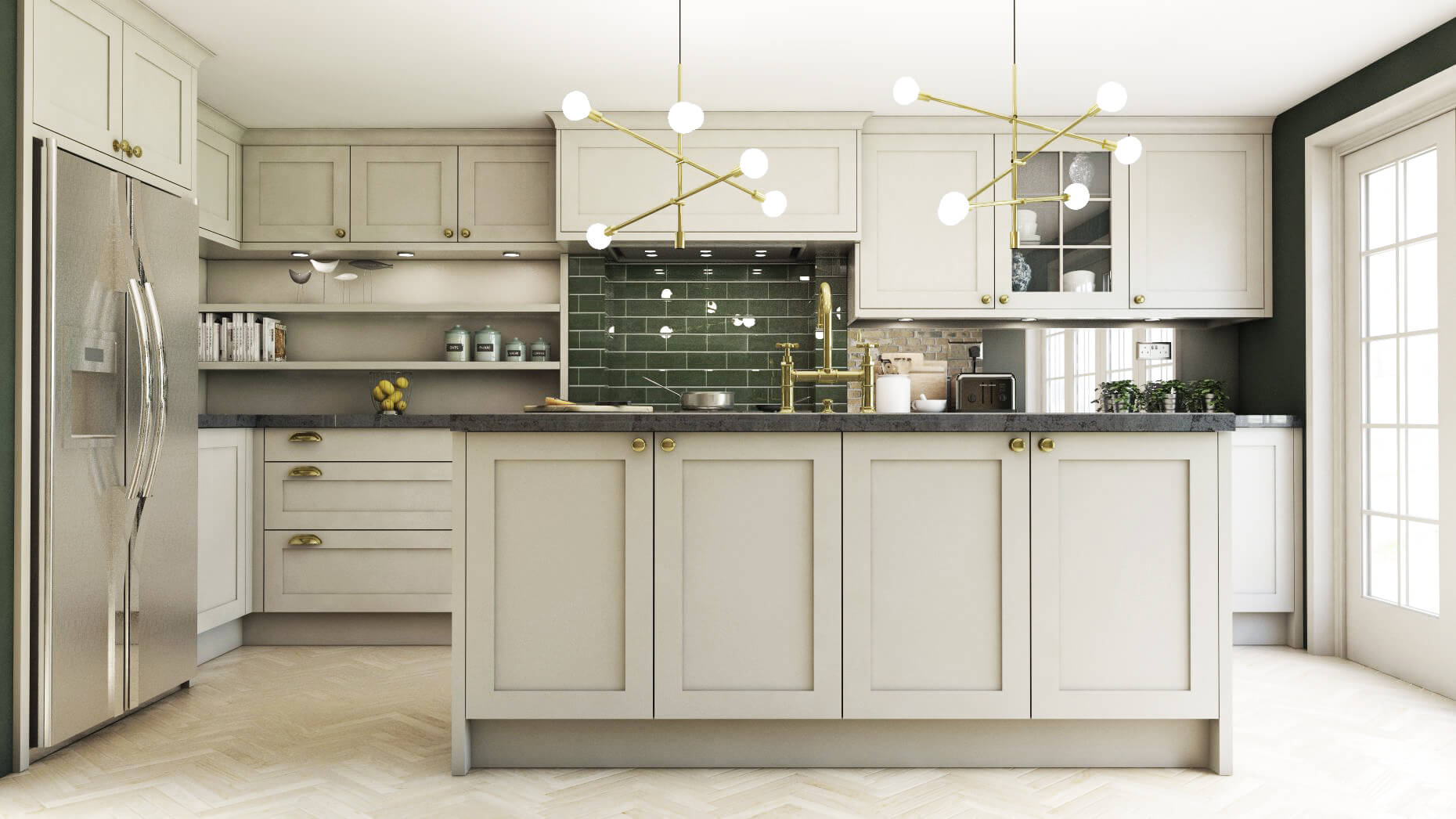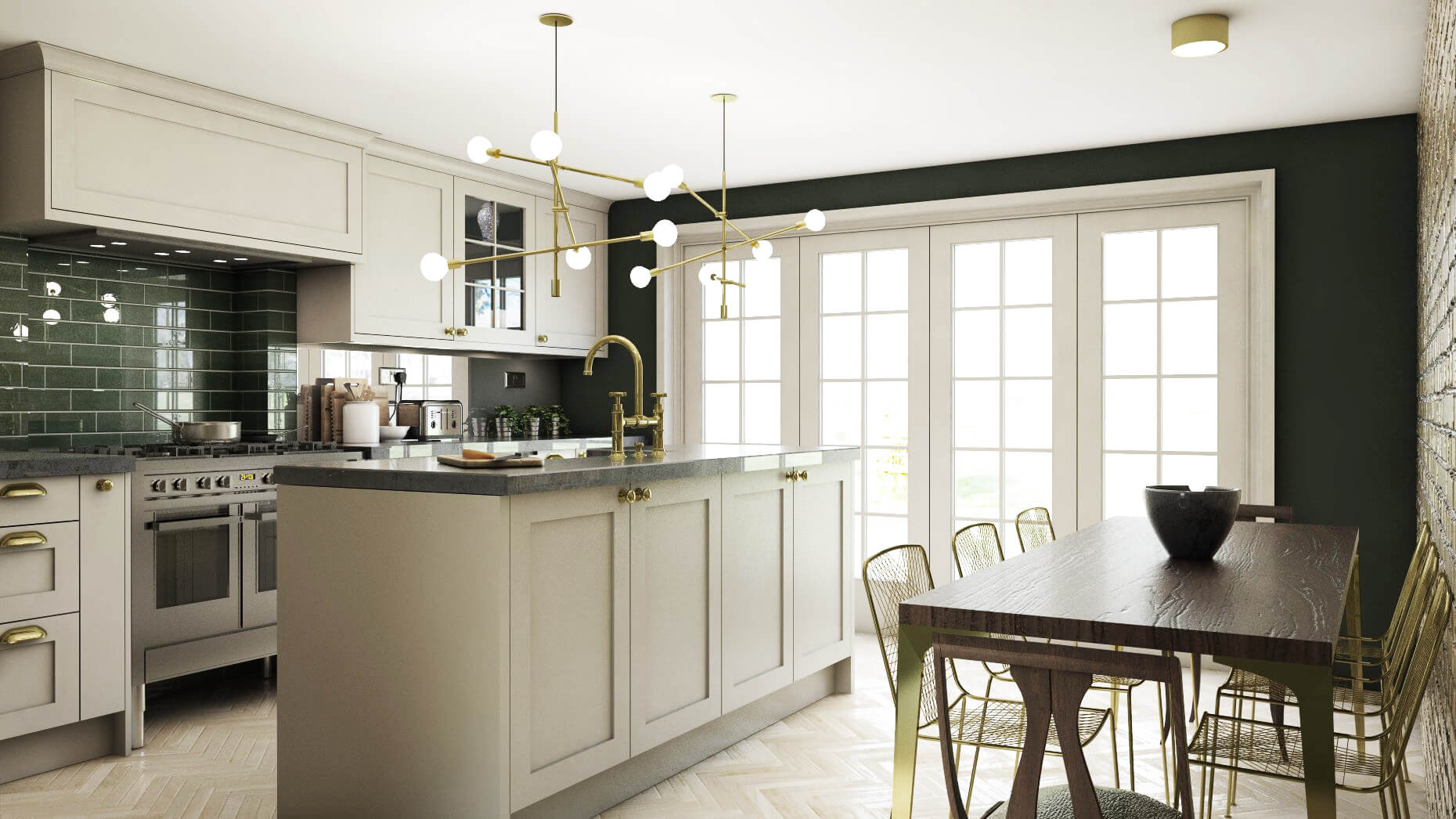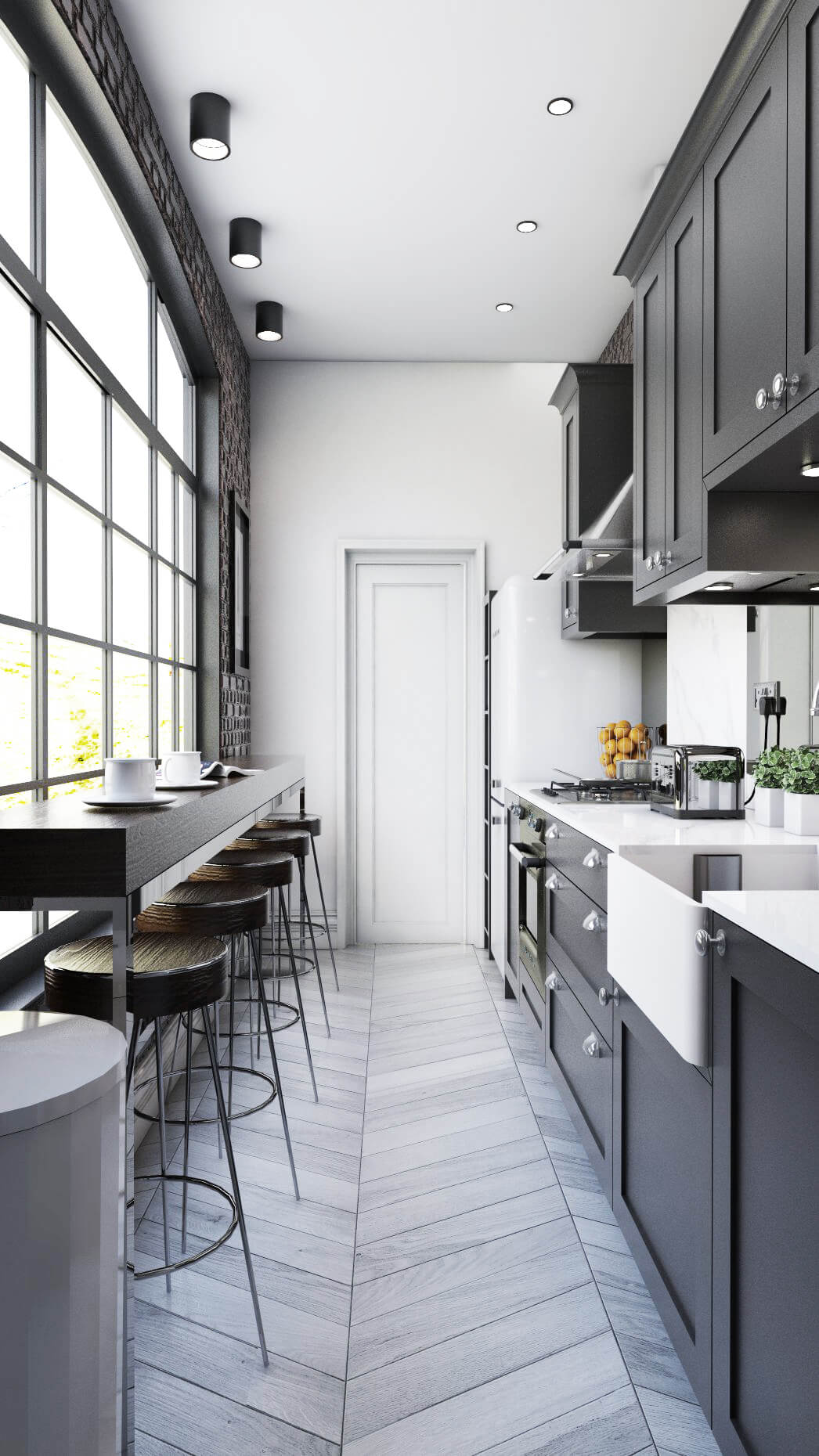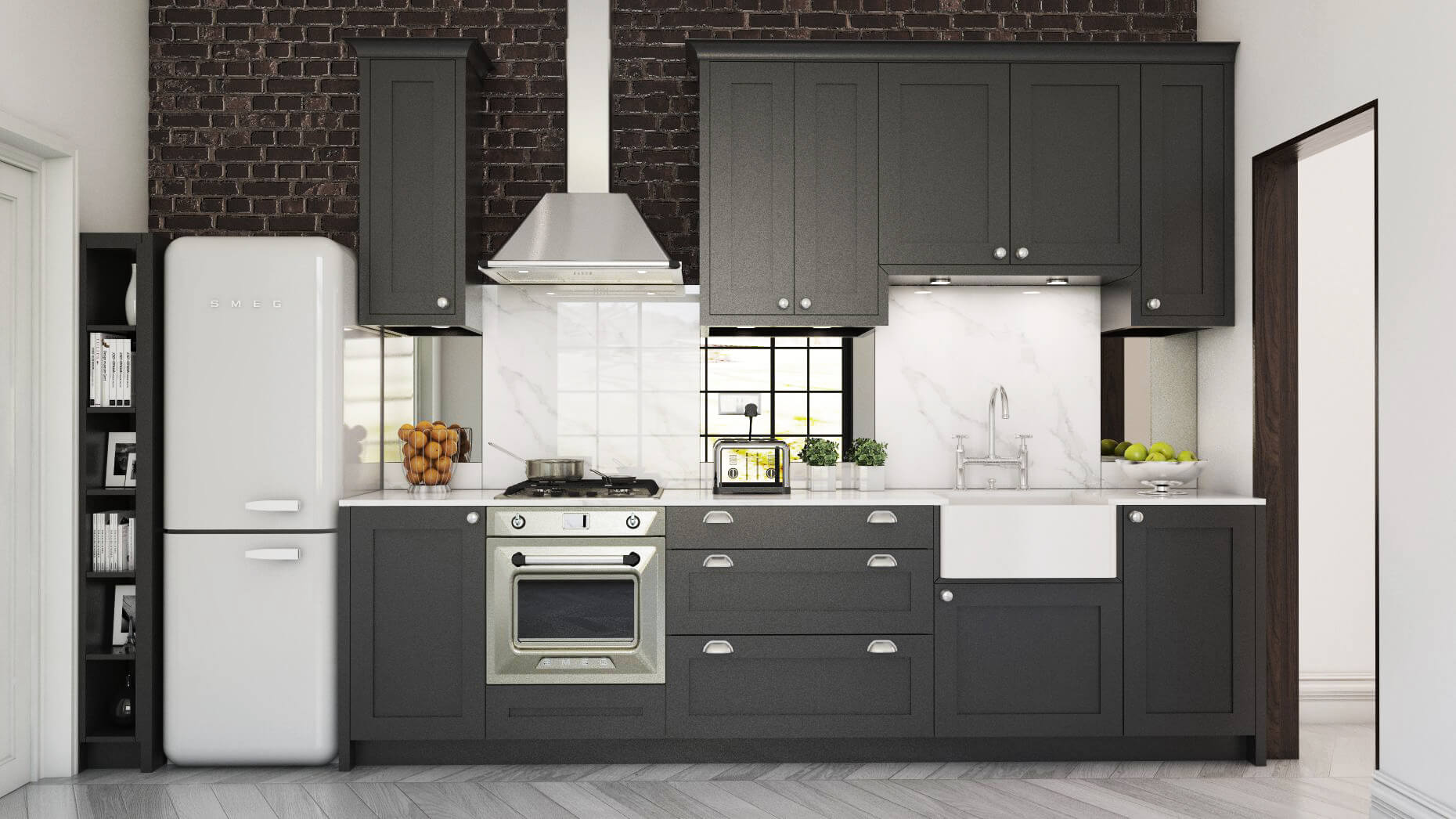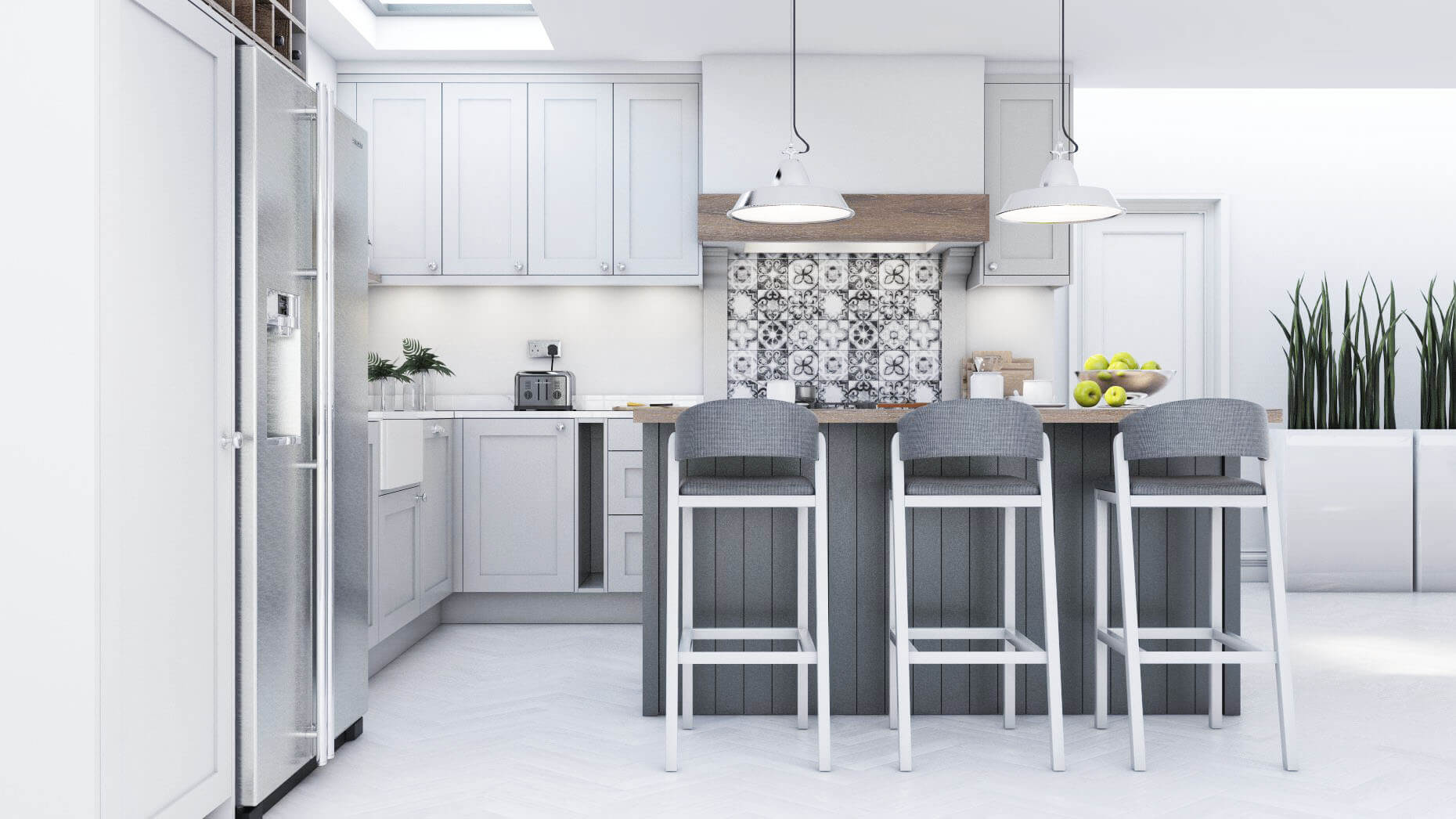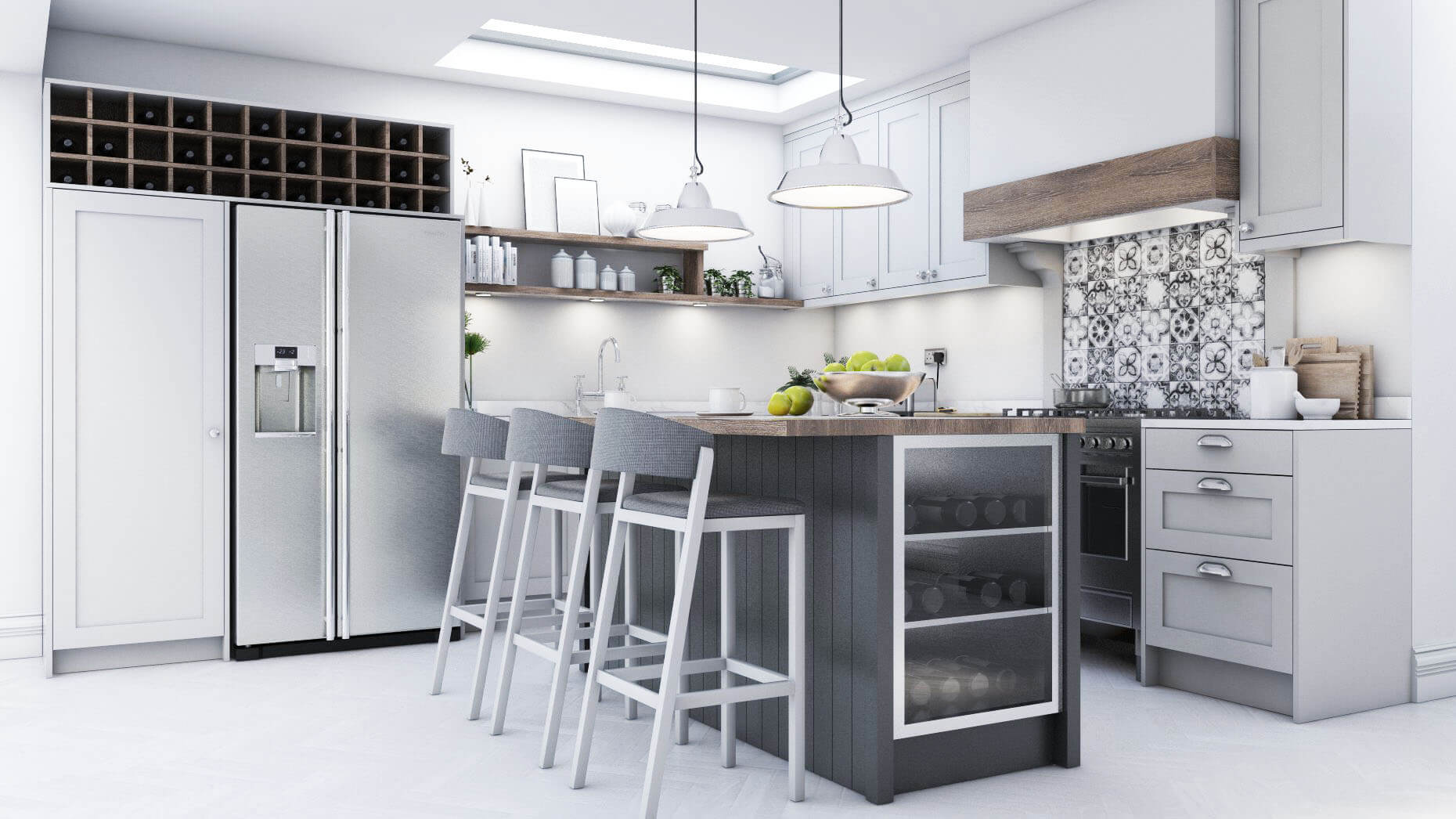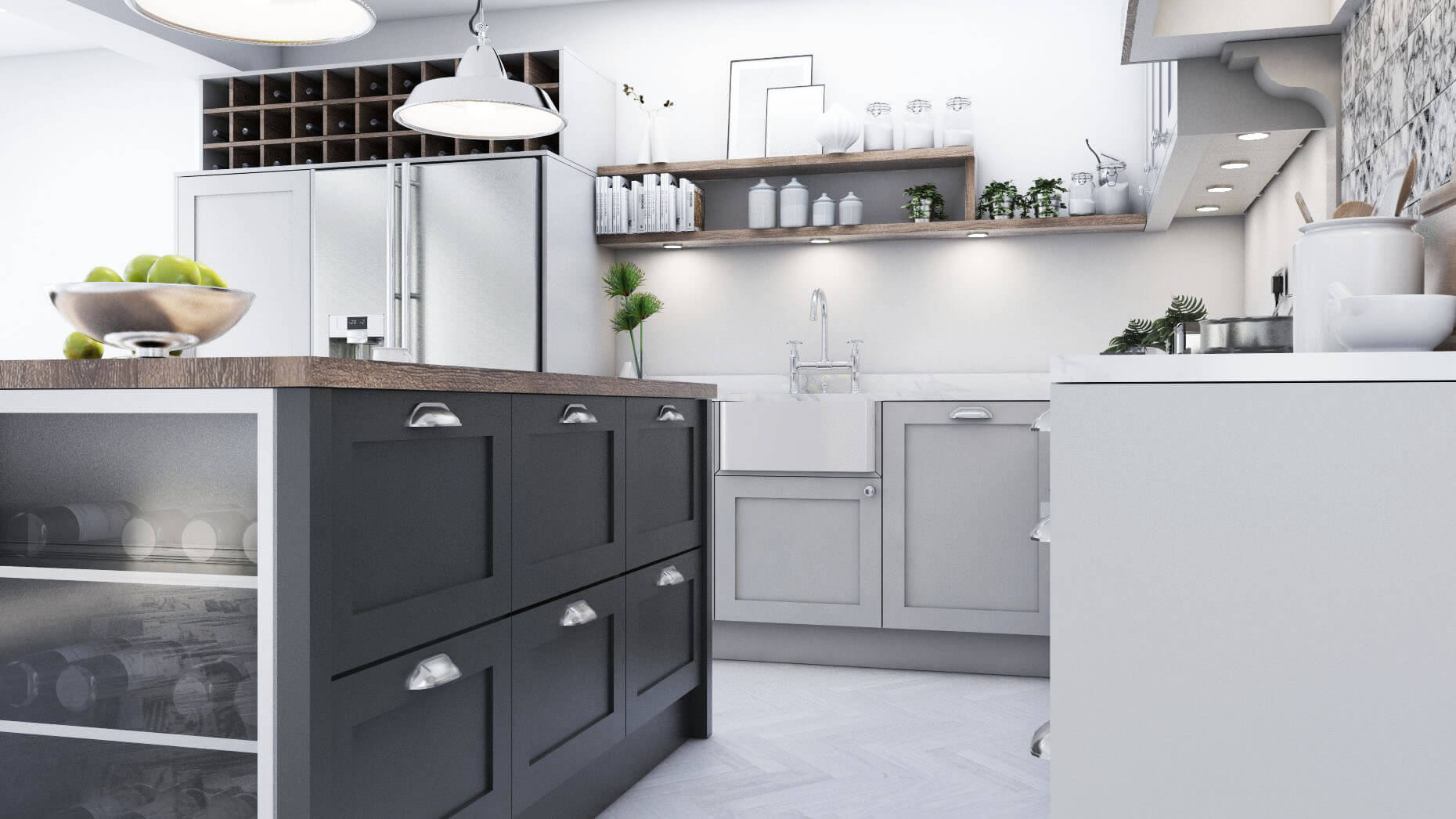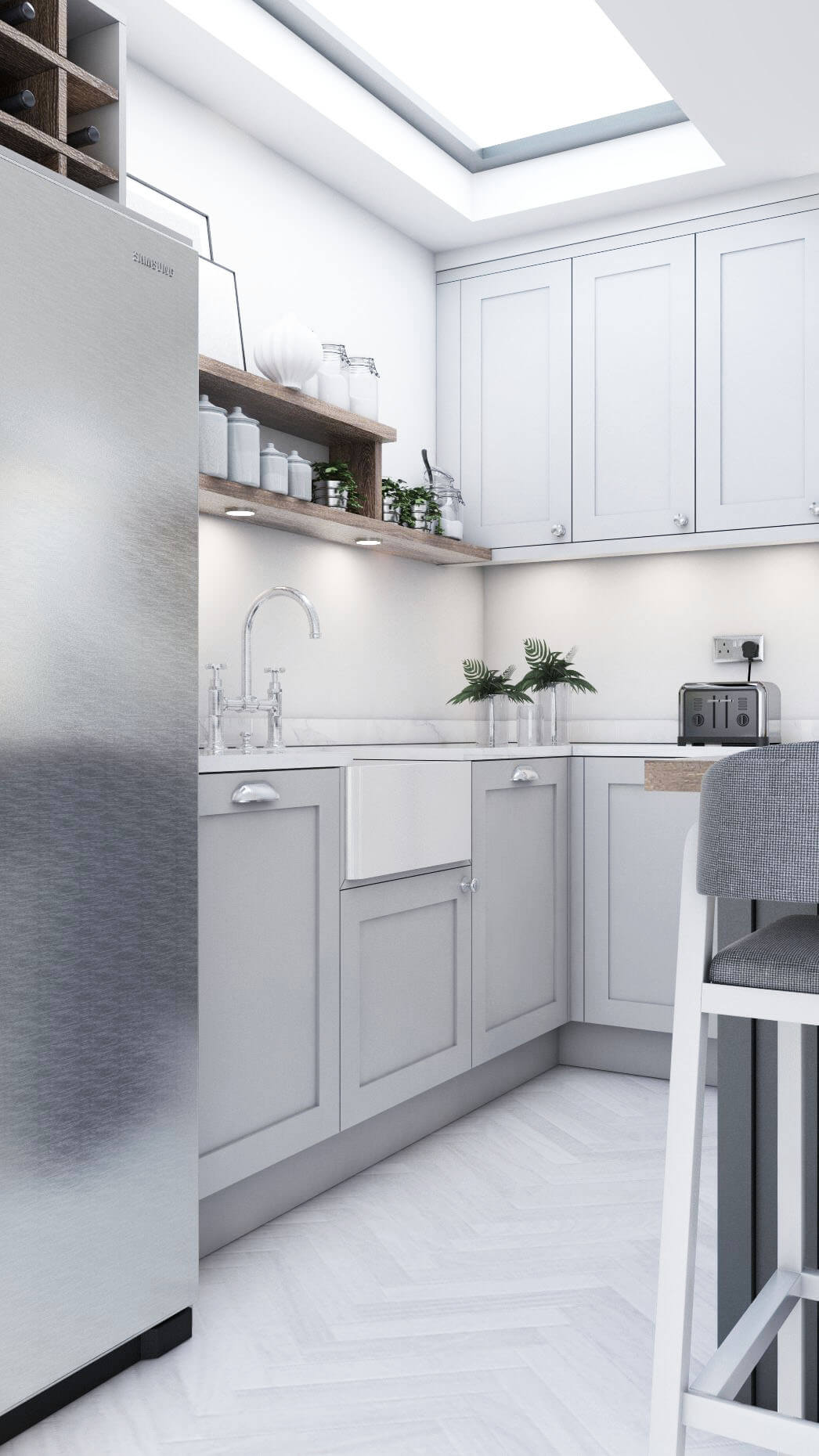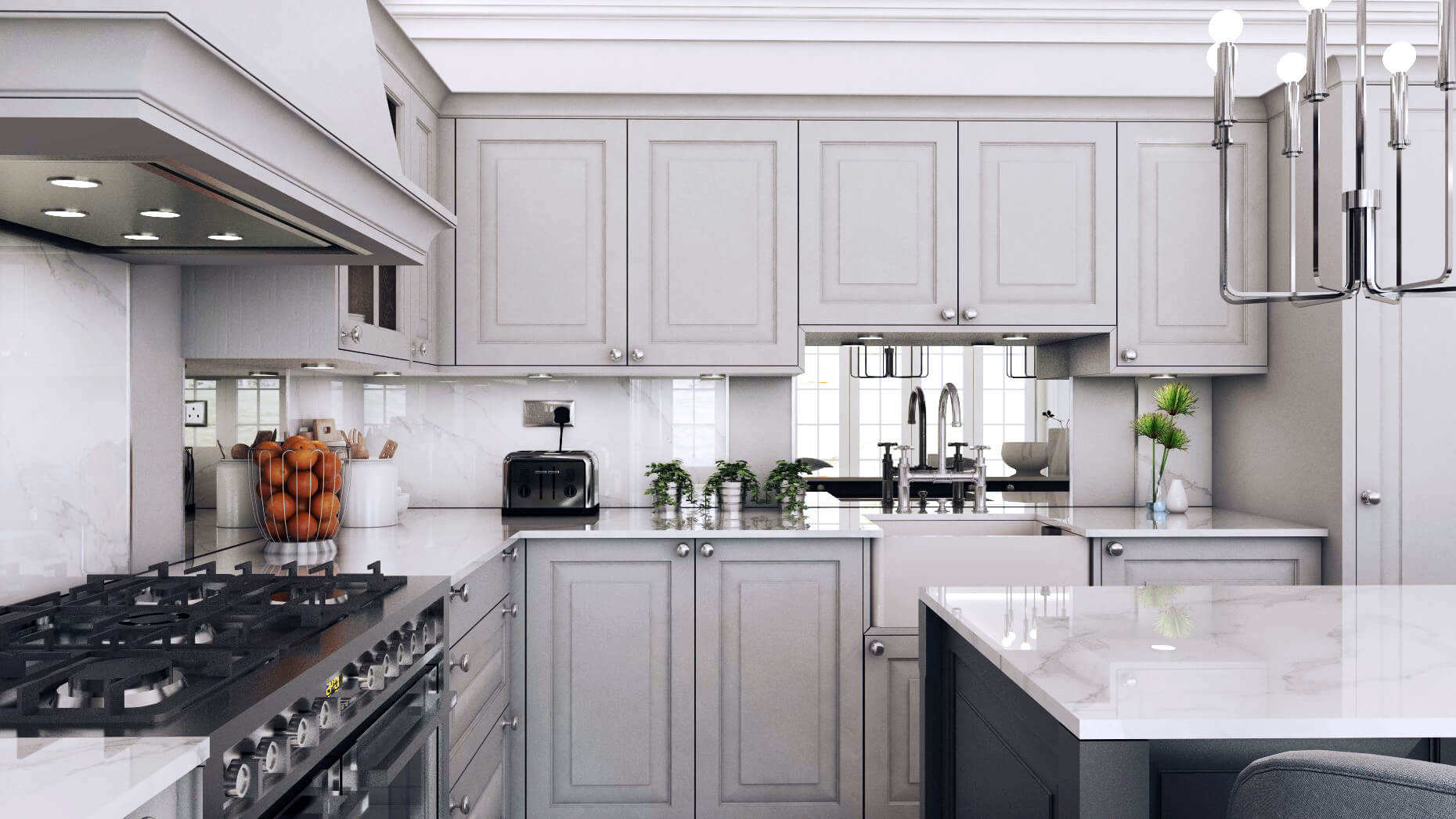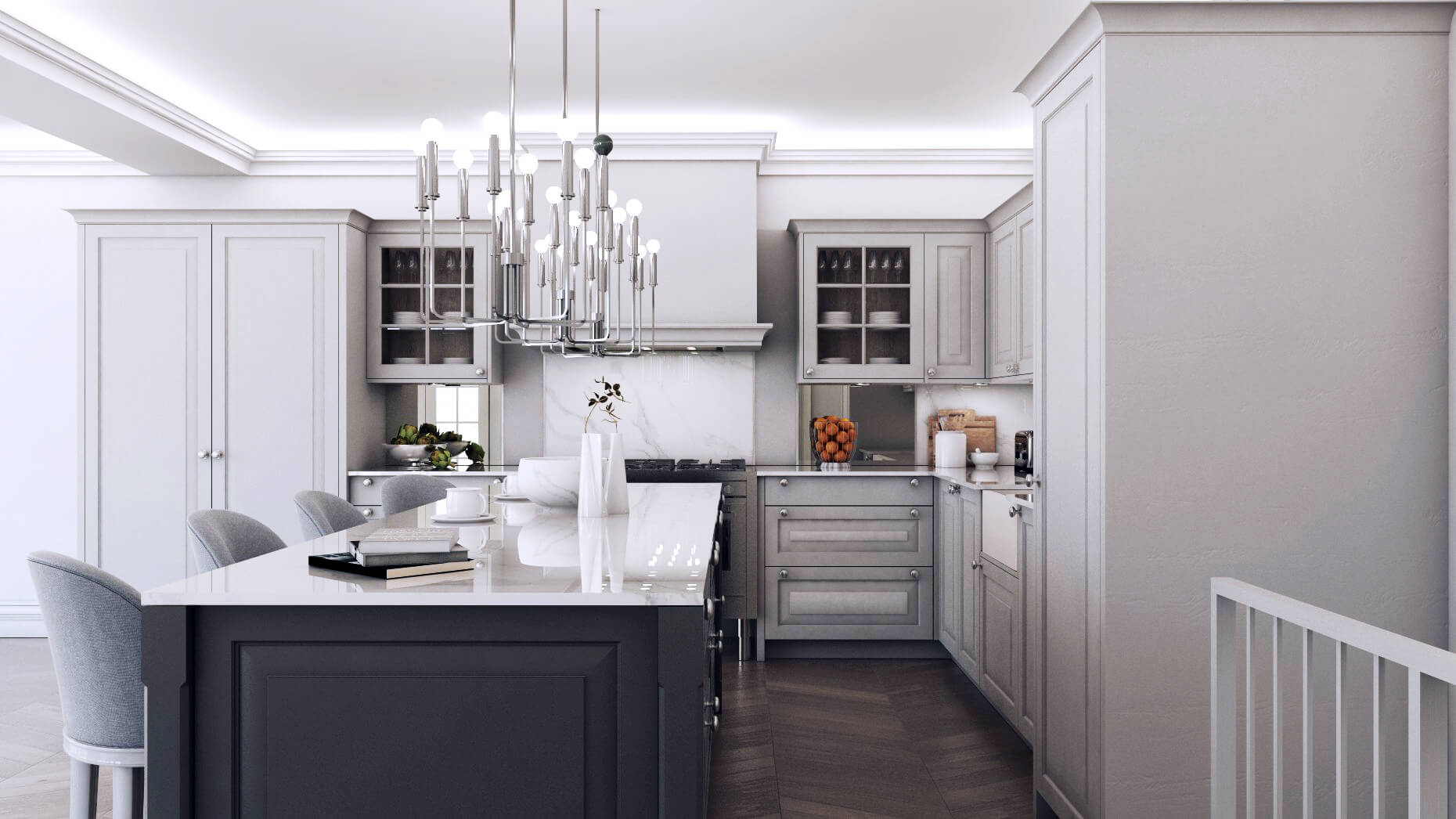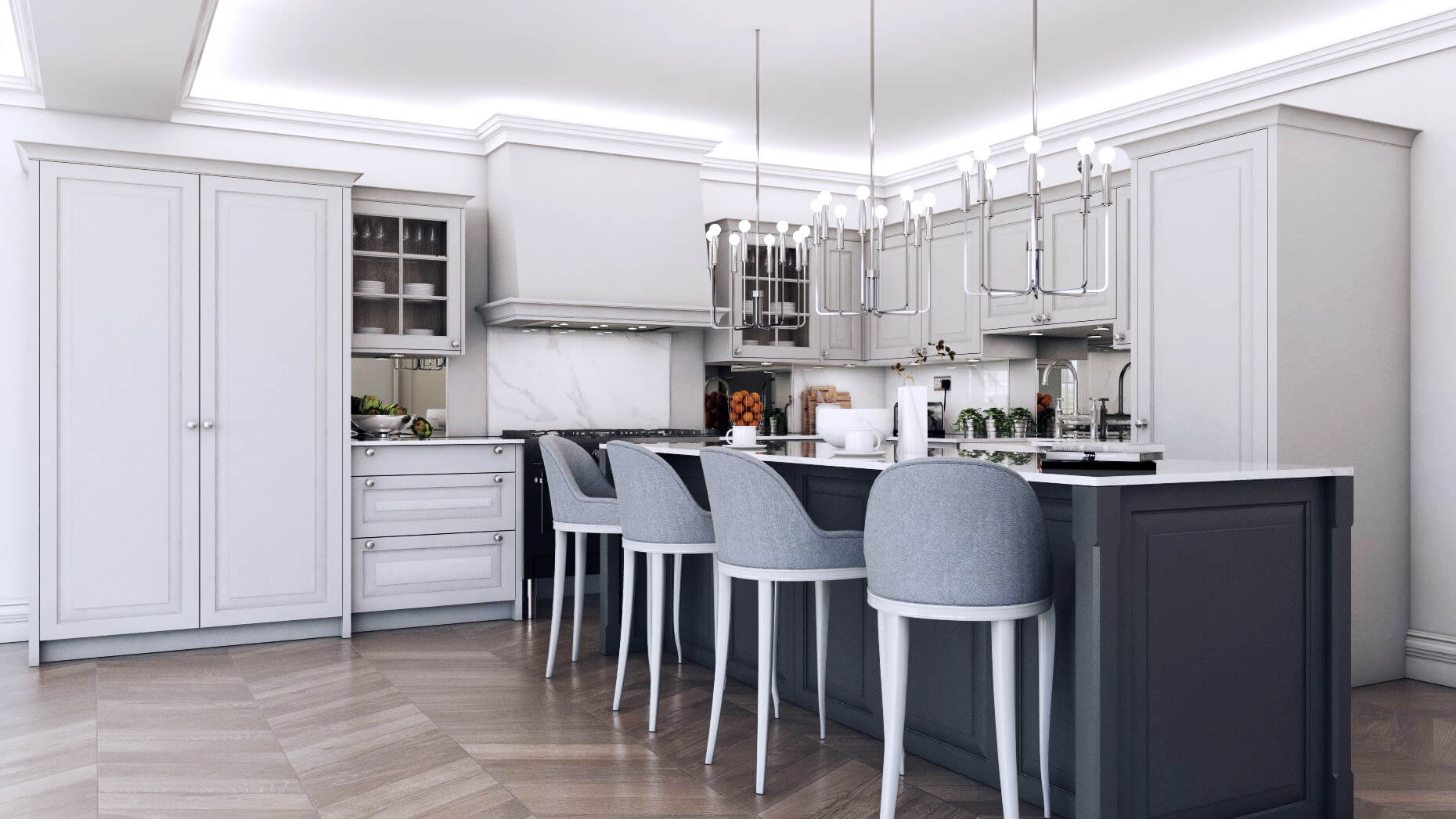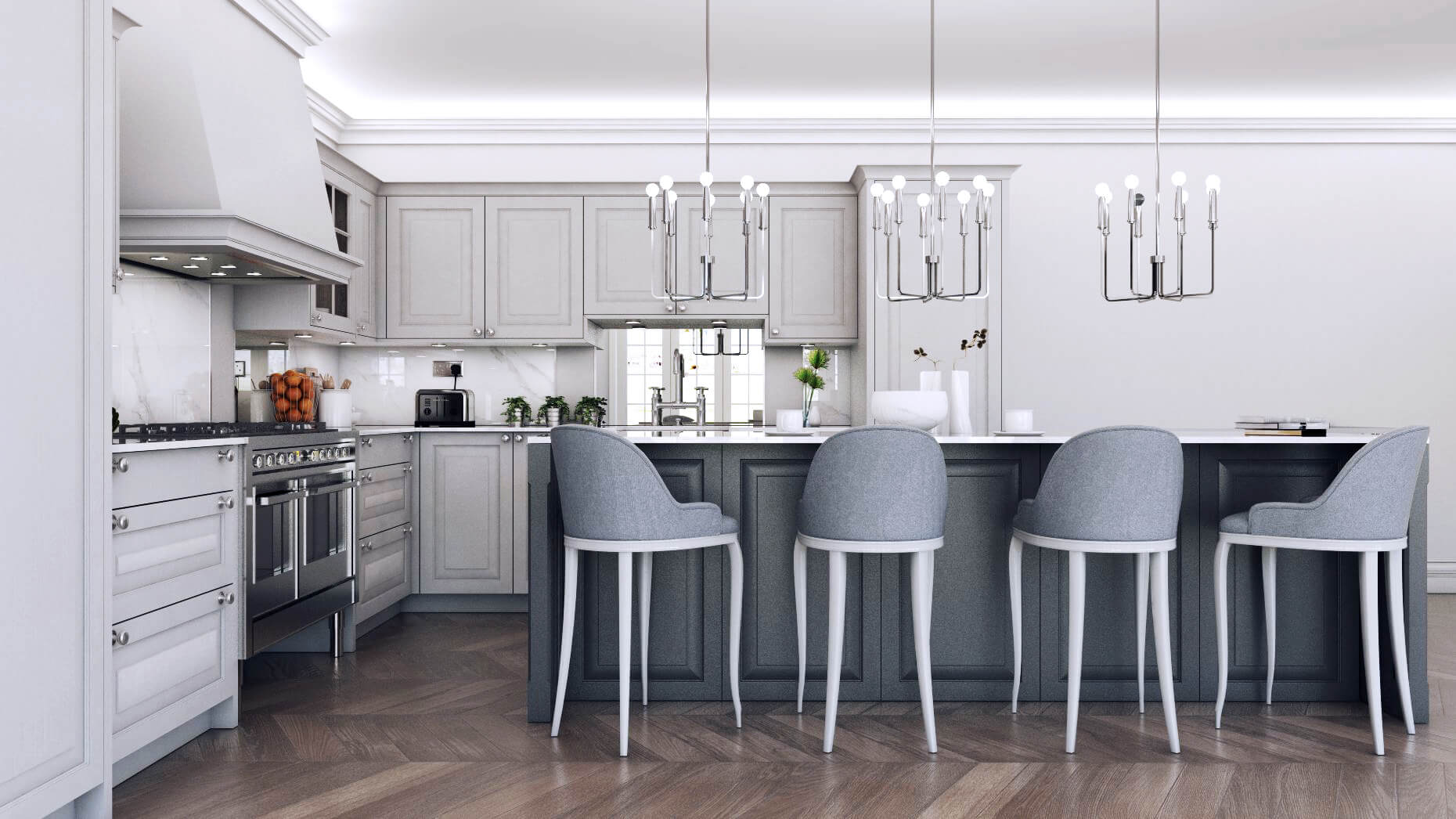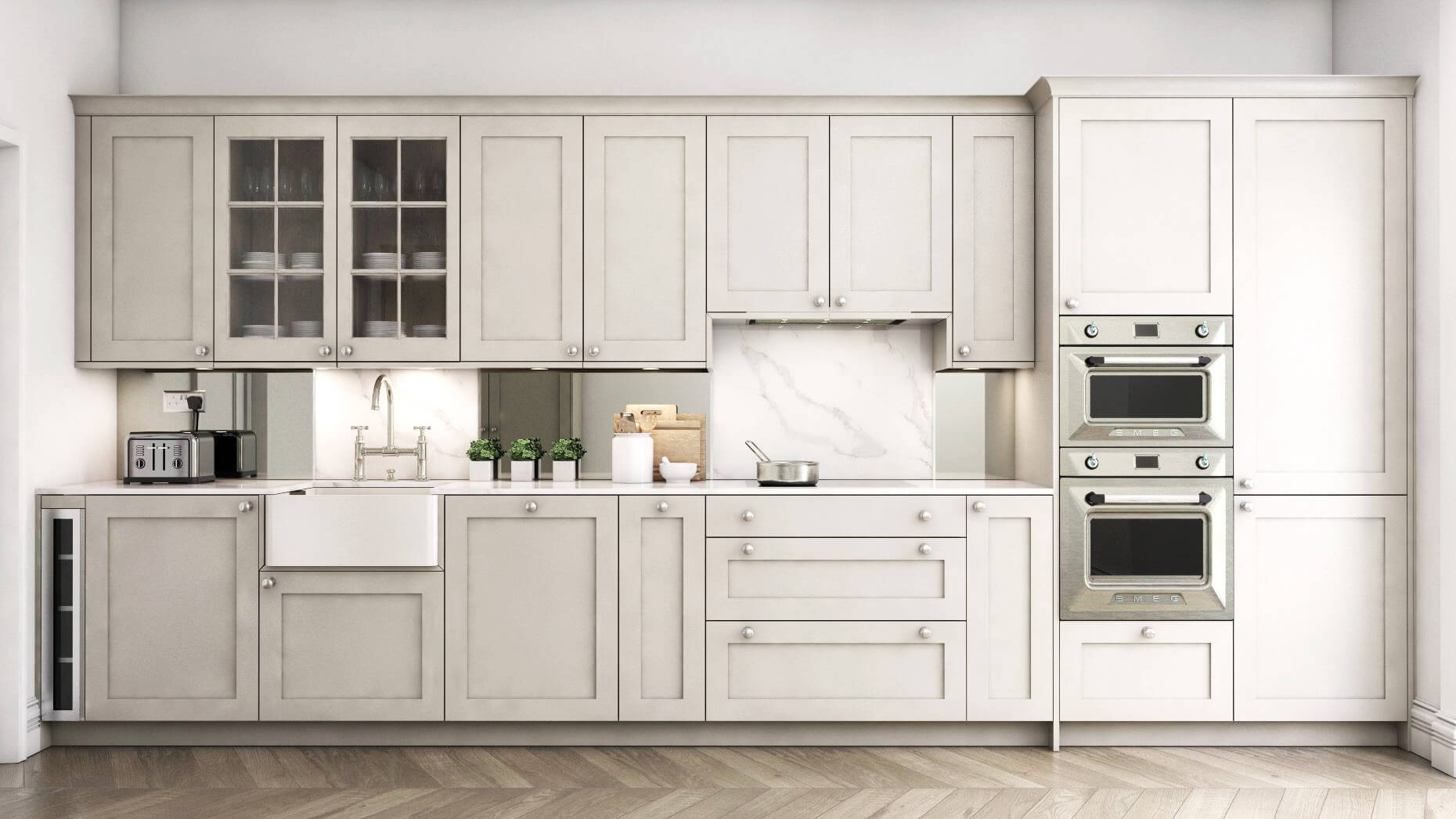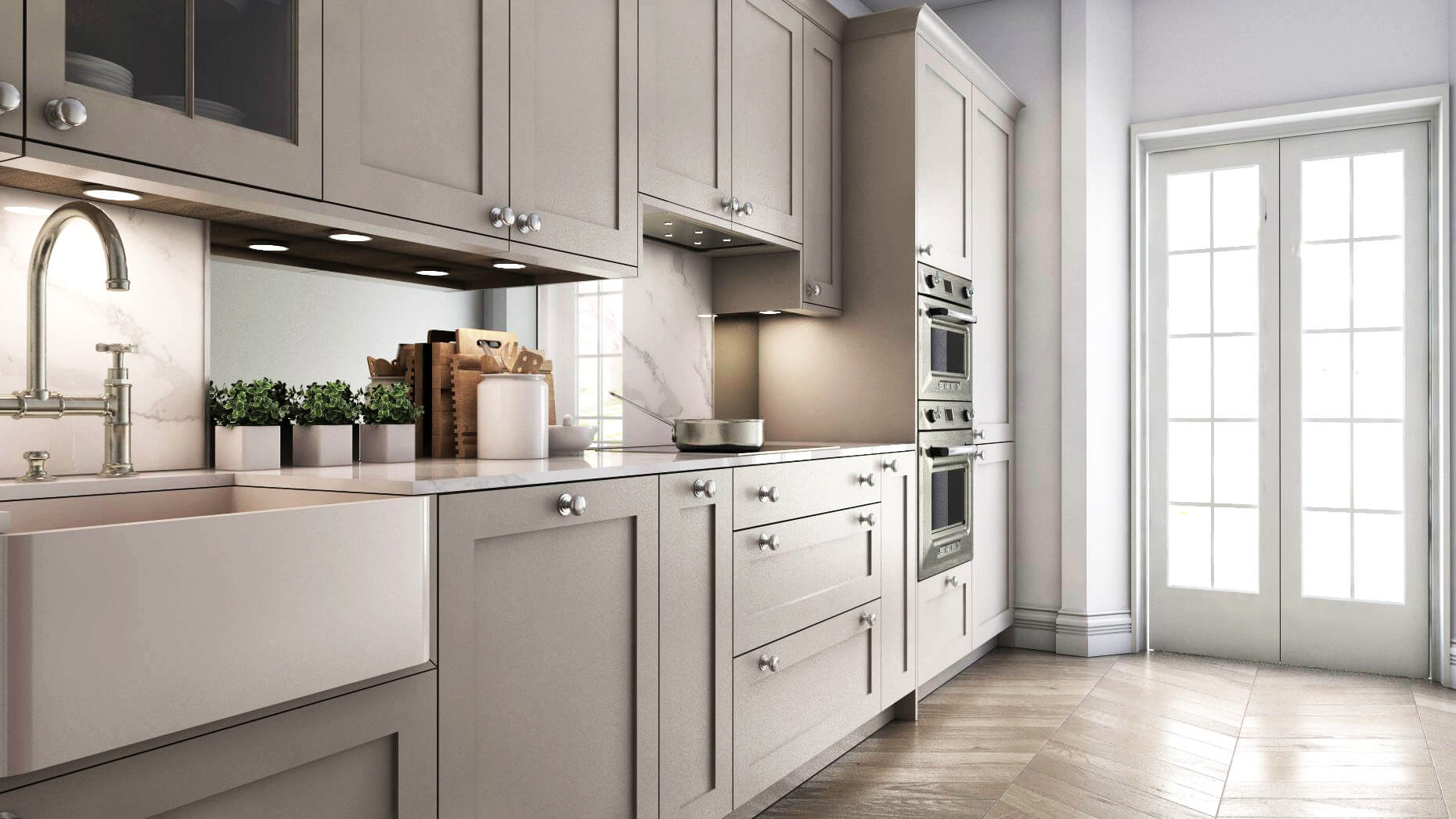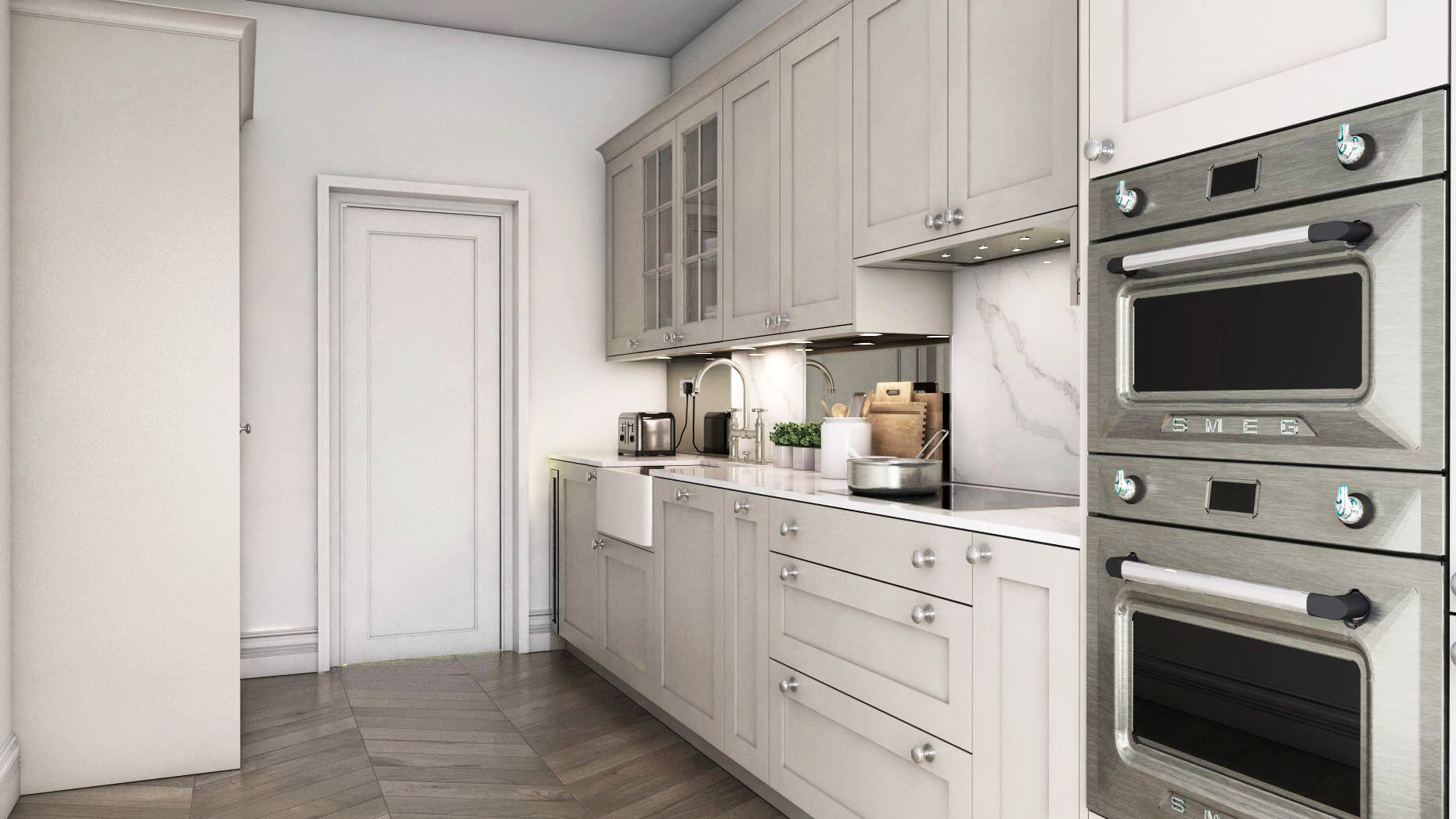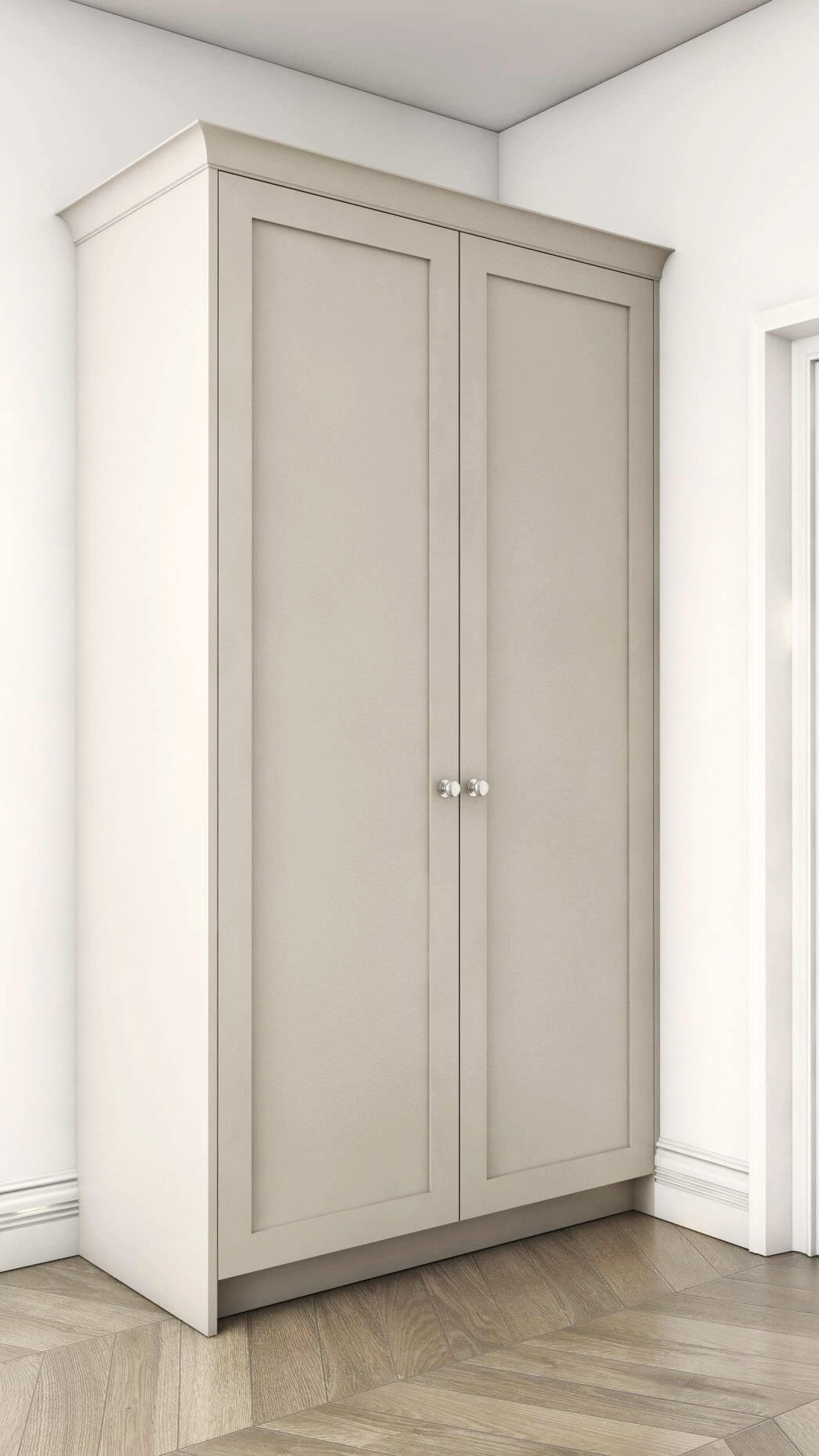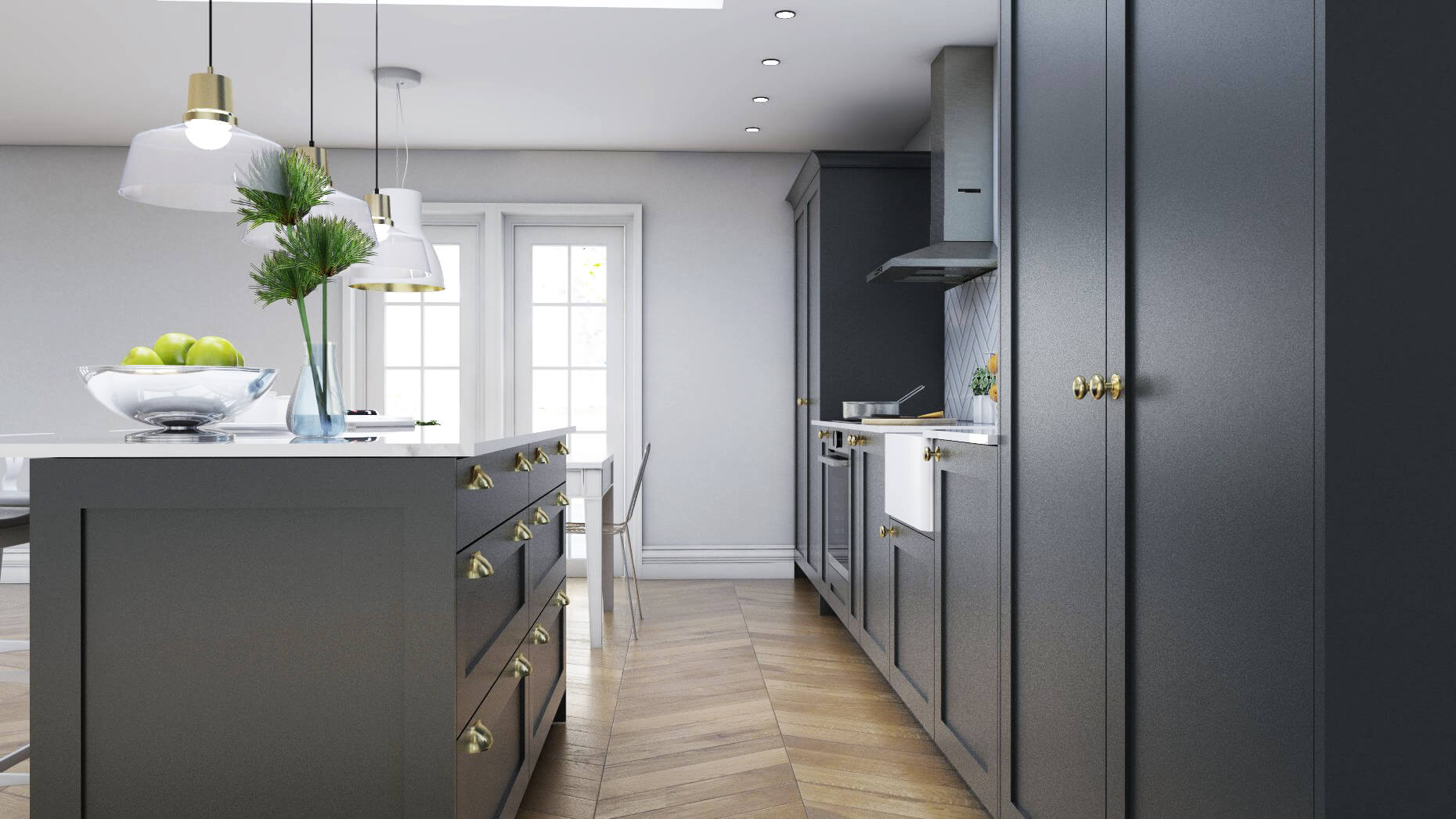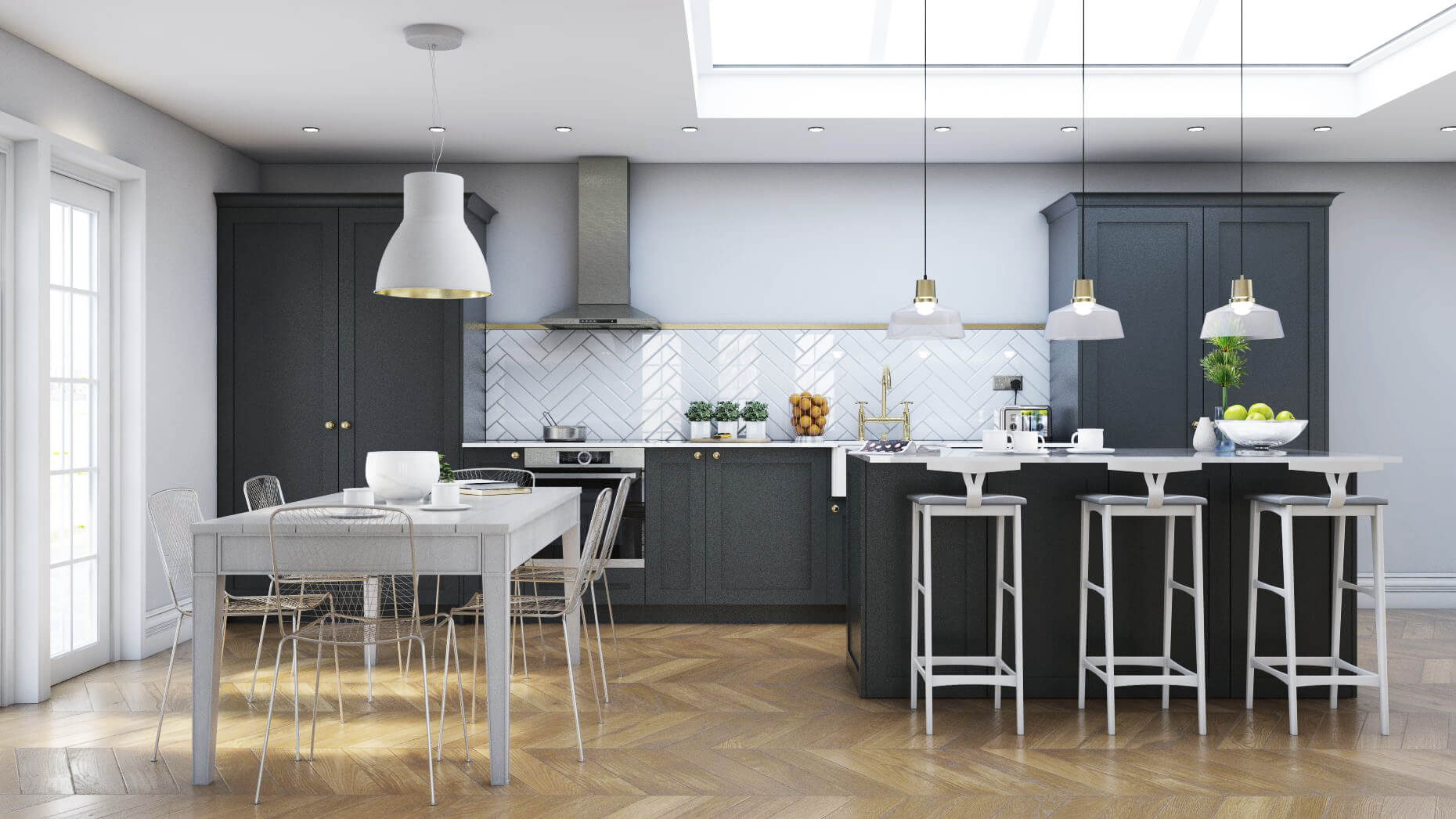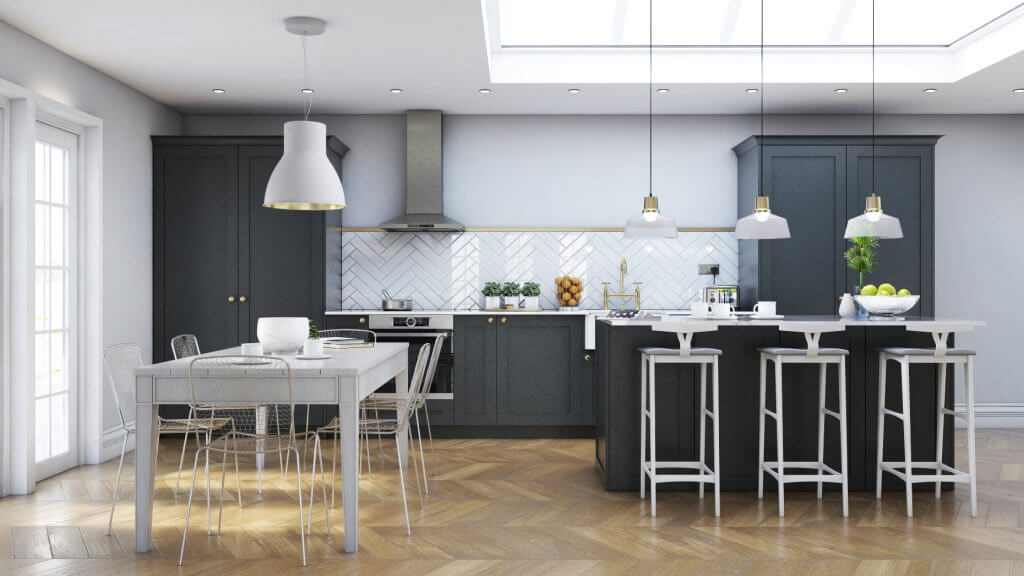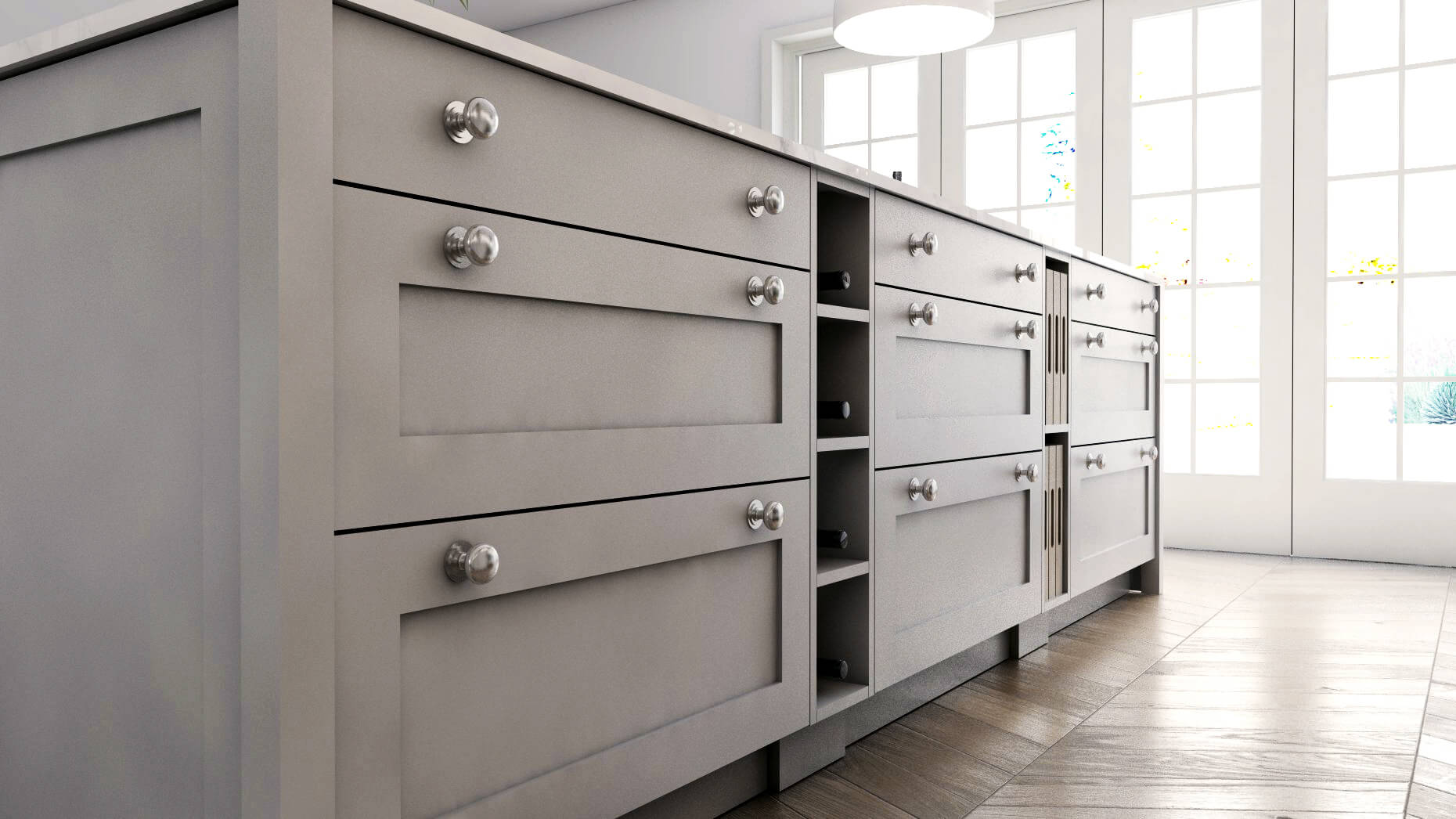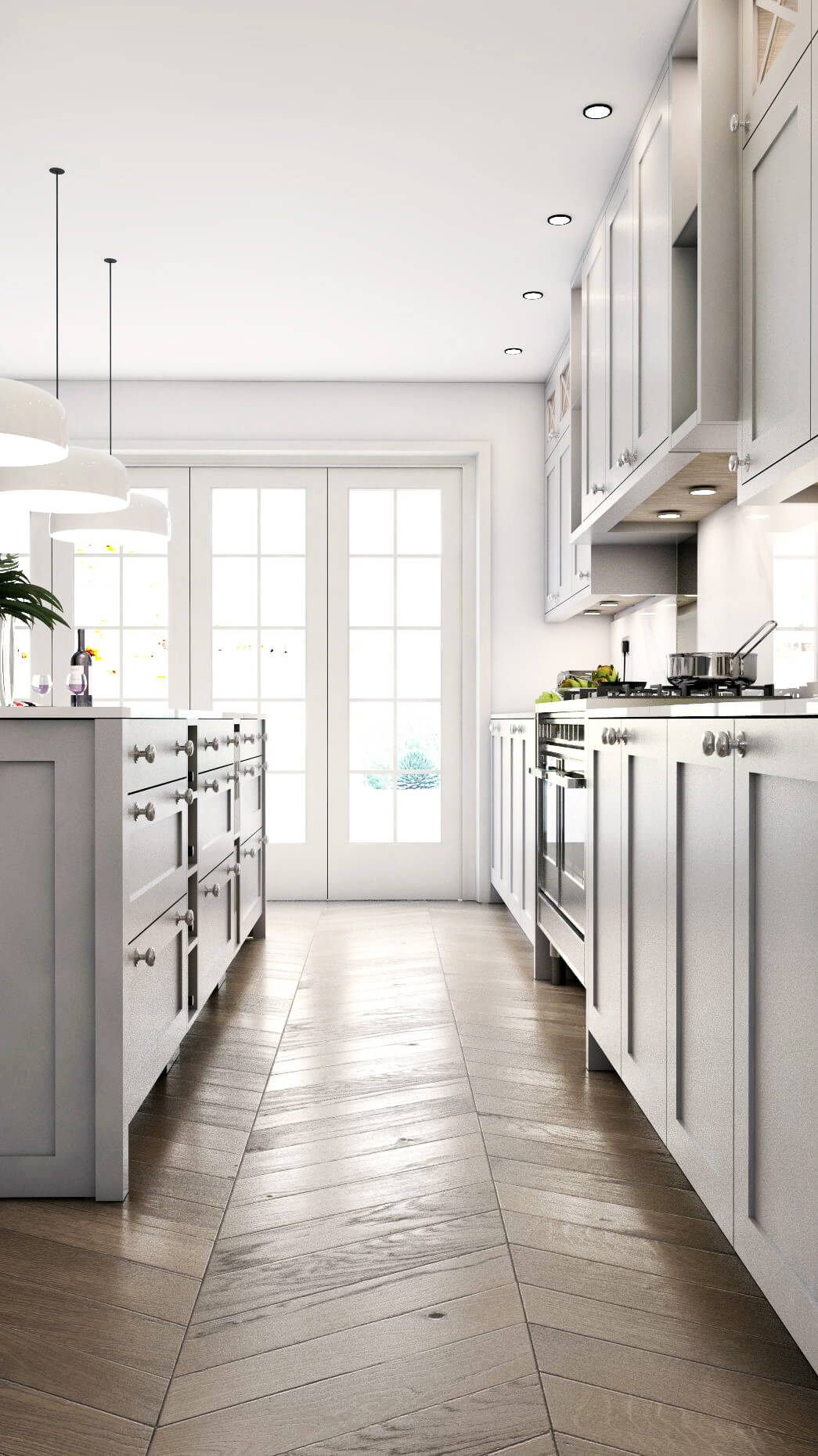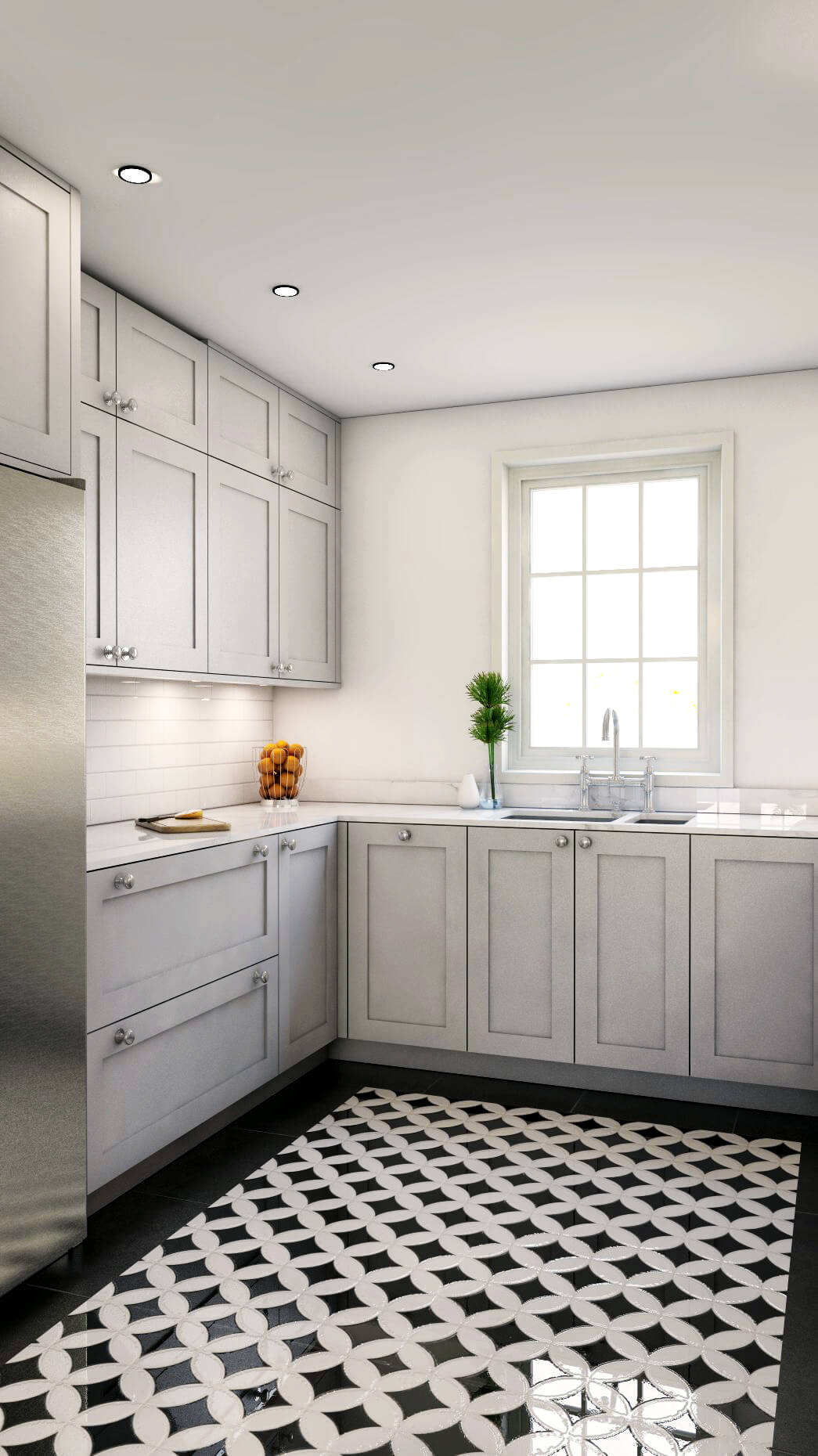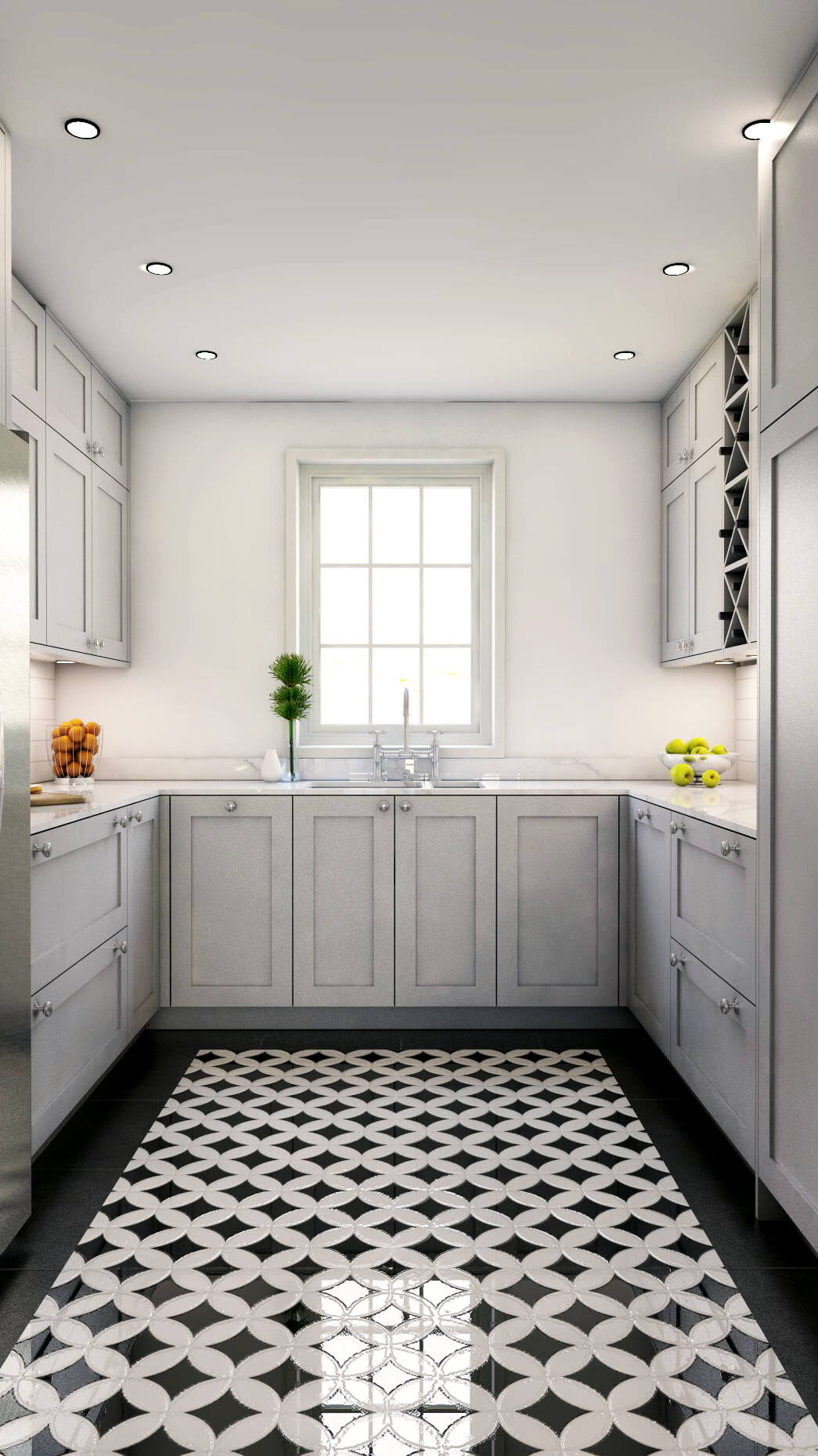 If you want your bespoke kitchen design to be as traditional, homely, and classic as possible, our R and RS-line shaker collection is just what you need. Characterised by a five-piece door with a recessed centre panel, these cabinets are available in solid wood and MDF. Available in hand-painted options, they are very clean and simple, with decorative edge detailing.
R-line/RS-line Shaker In Frame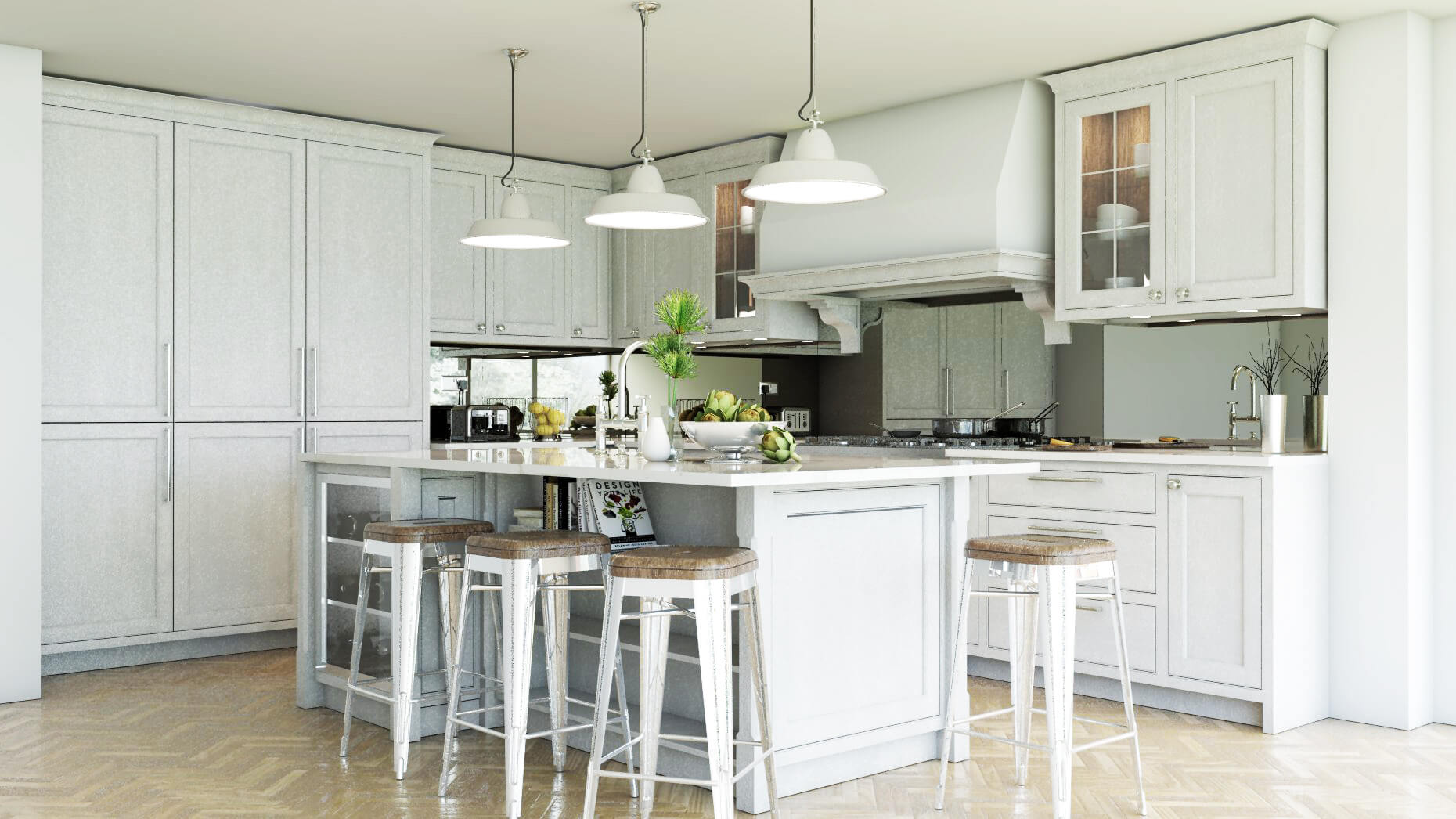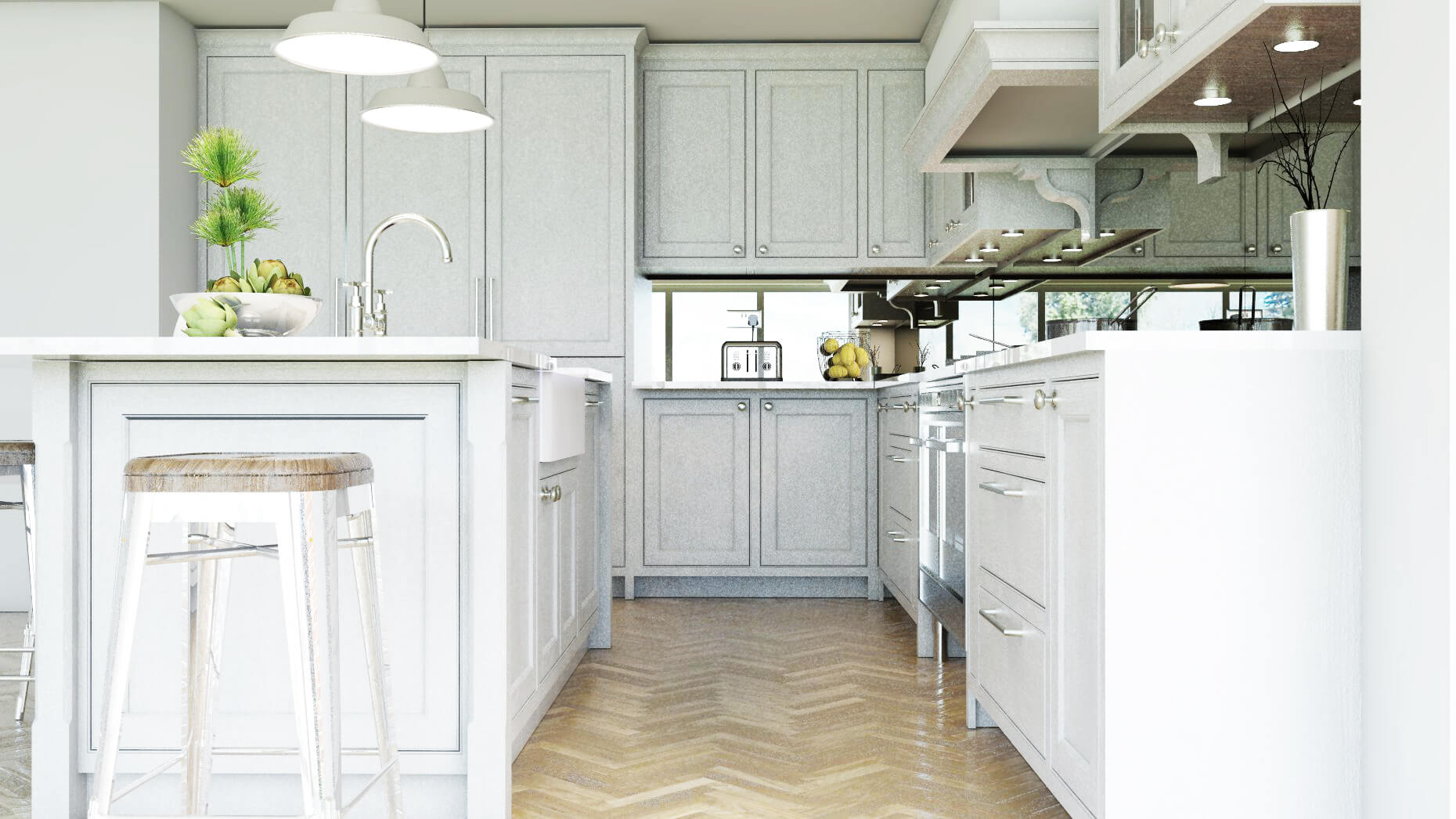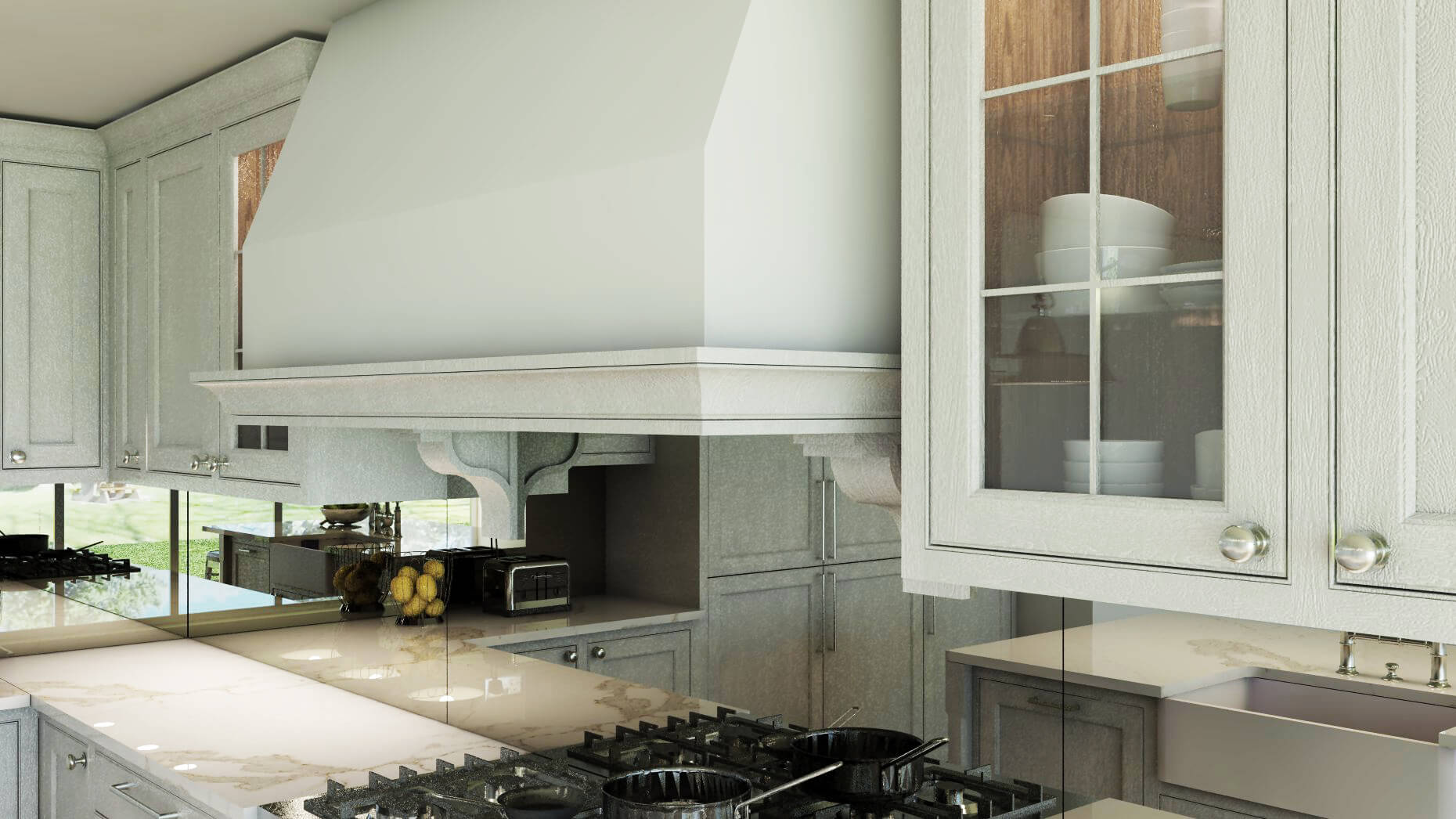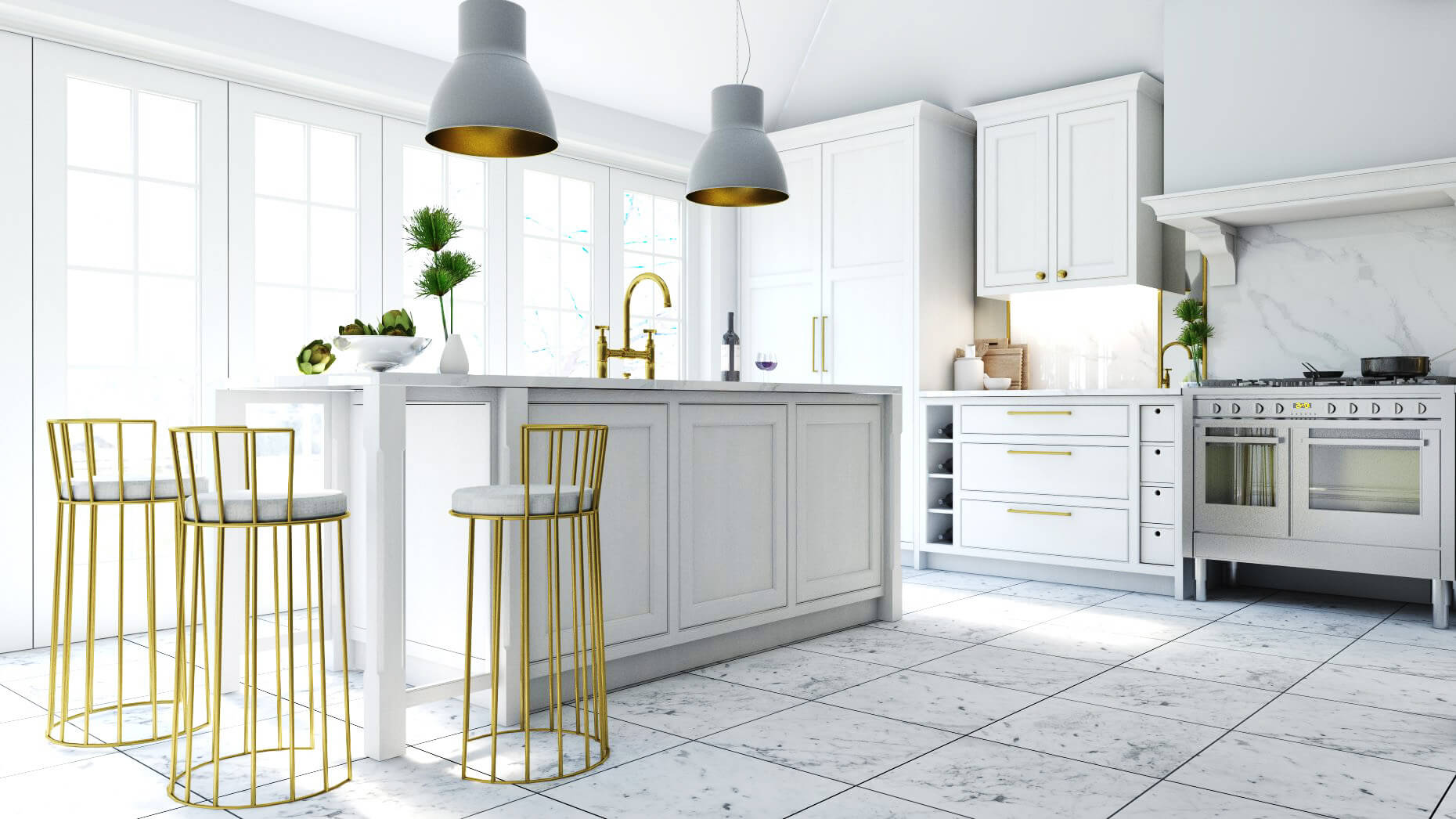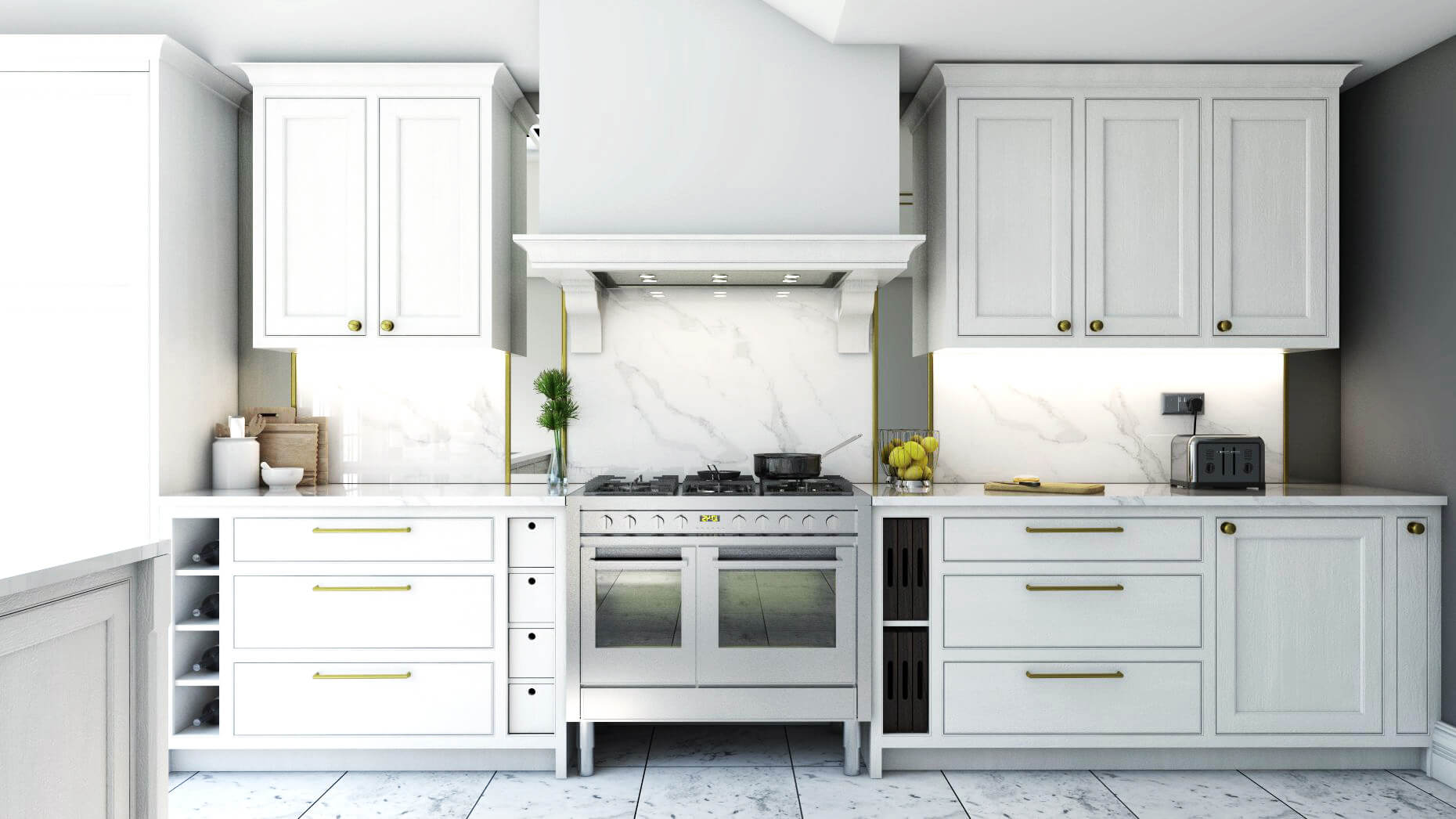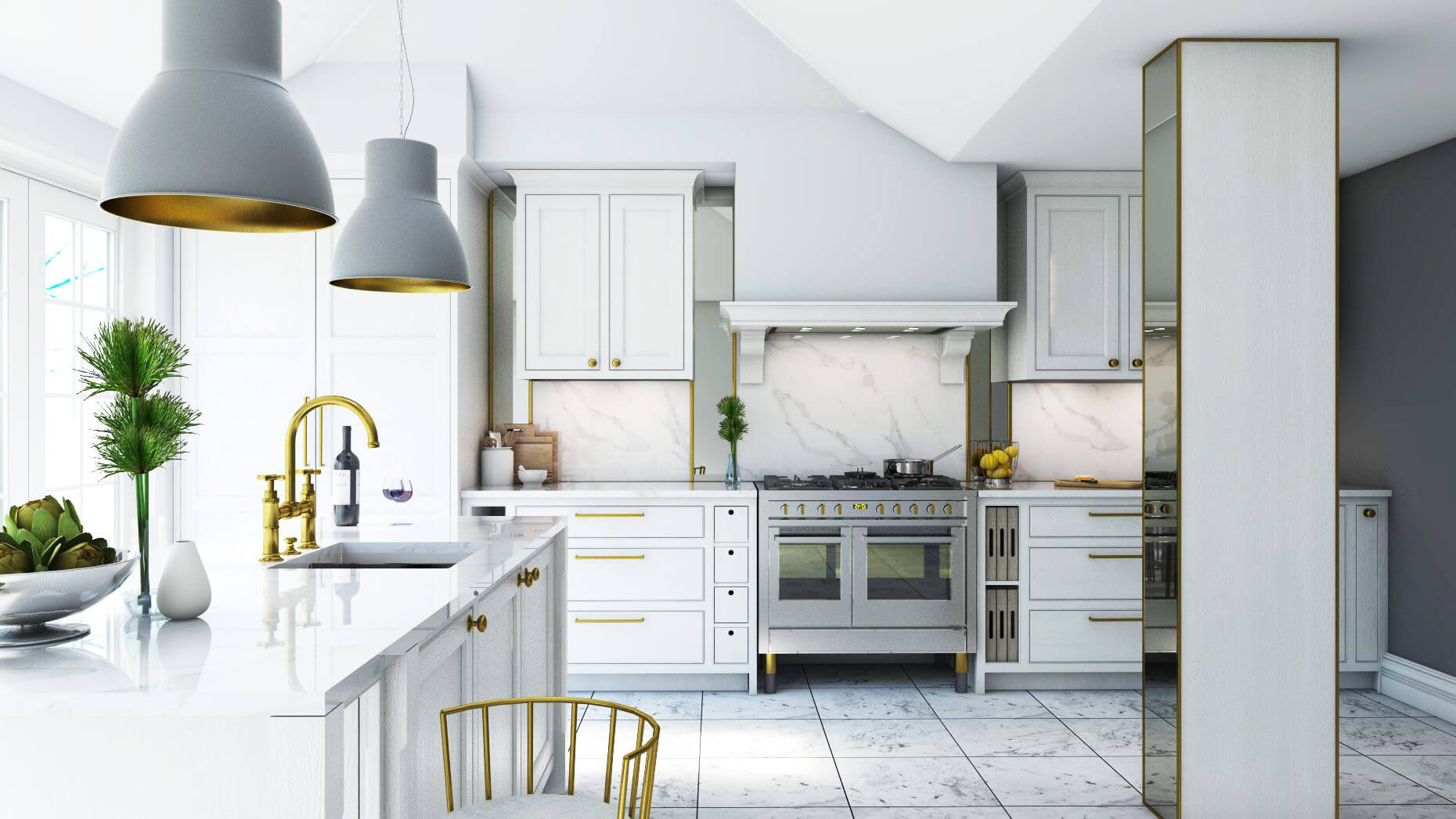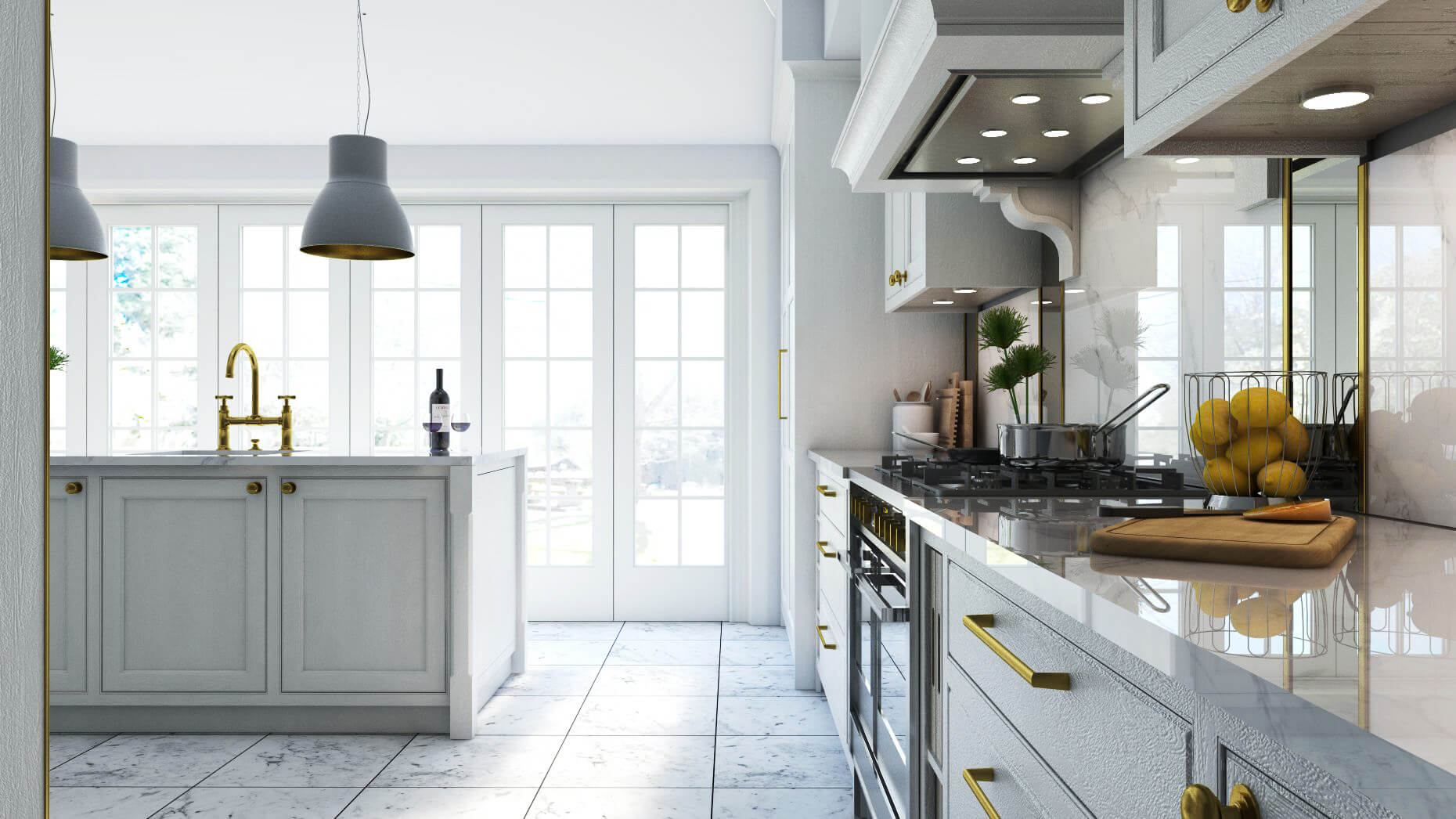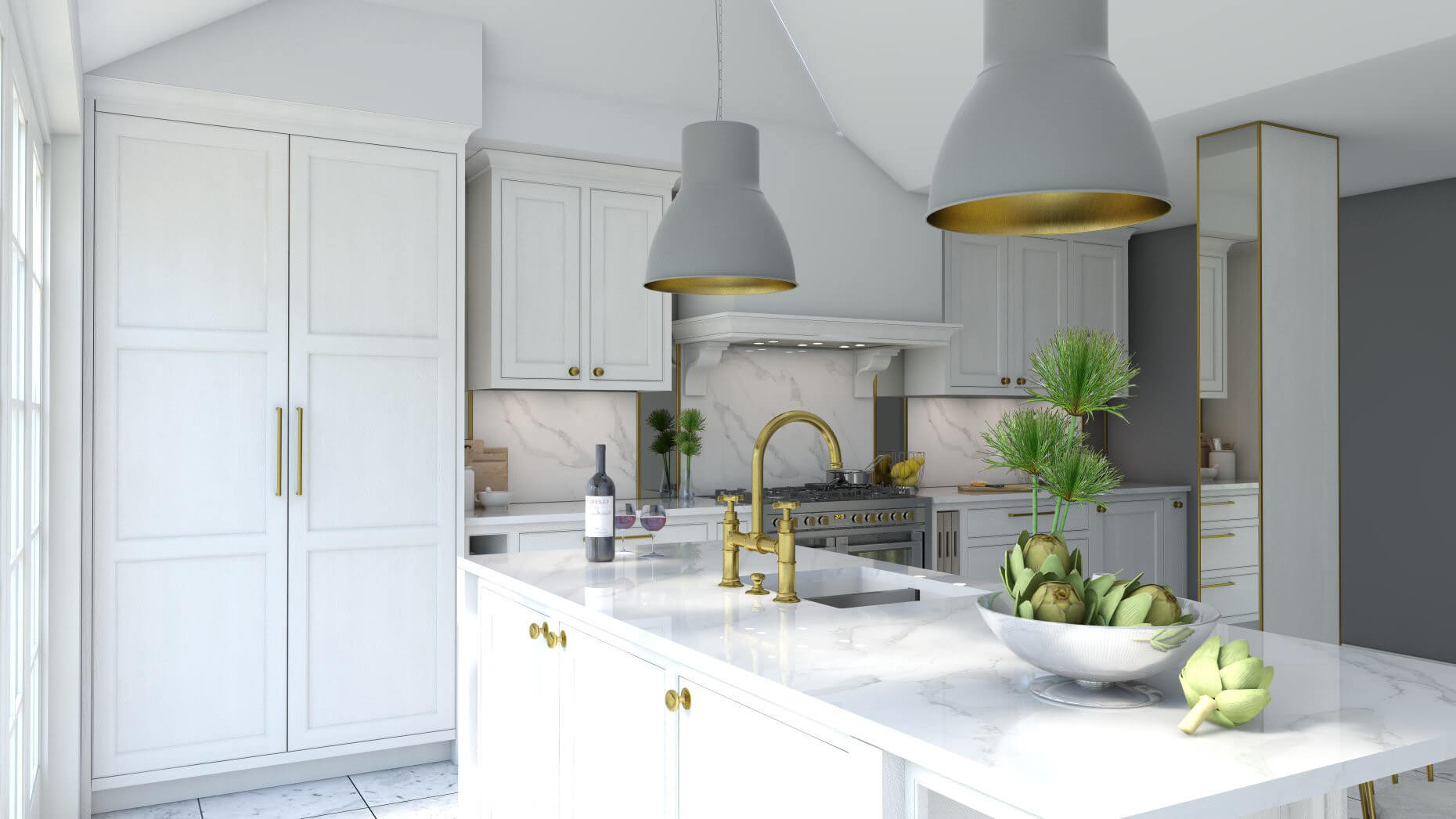 The R and RS-line shaker solid is best for those who really want to bring our that raw, traditional feel out of their kitchens. Hand-painted and available in wood and MDF, these cabinets come with a frame that makes it feel like a more solid piece of furniture.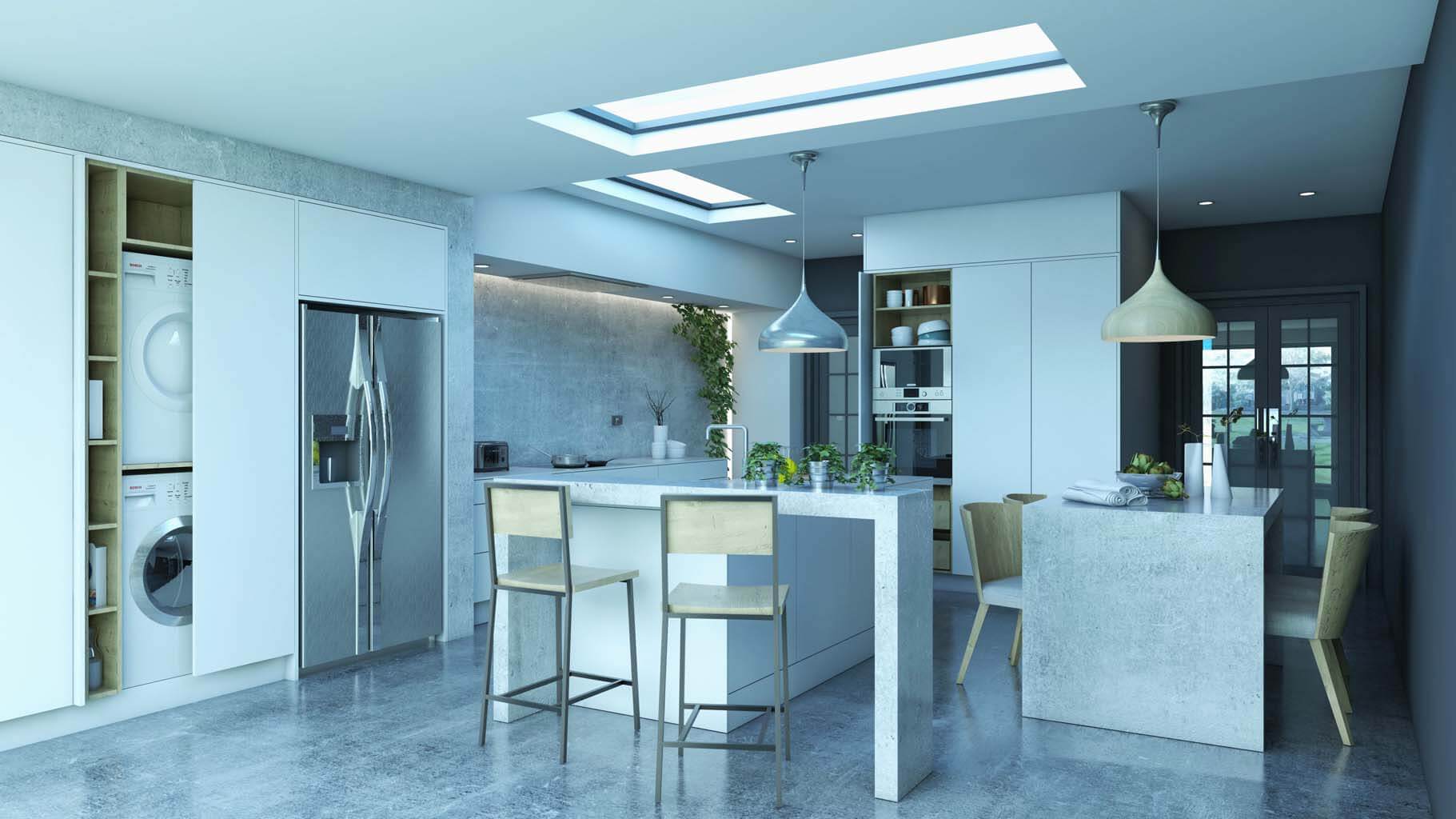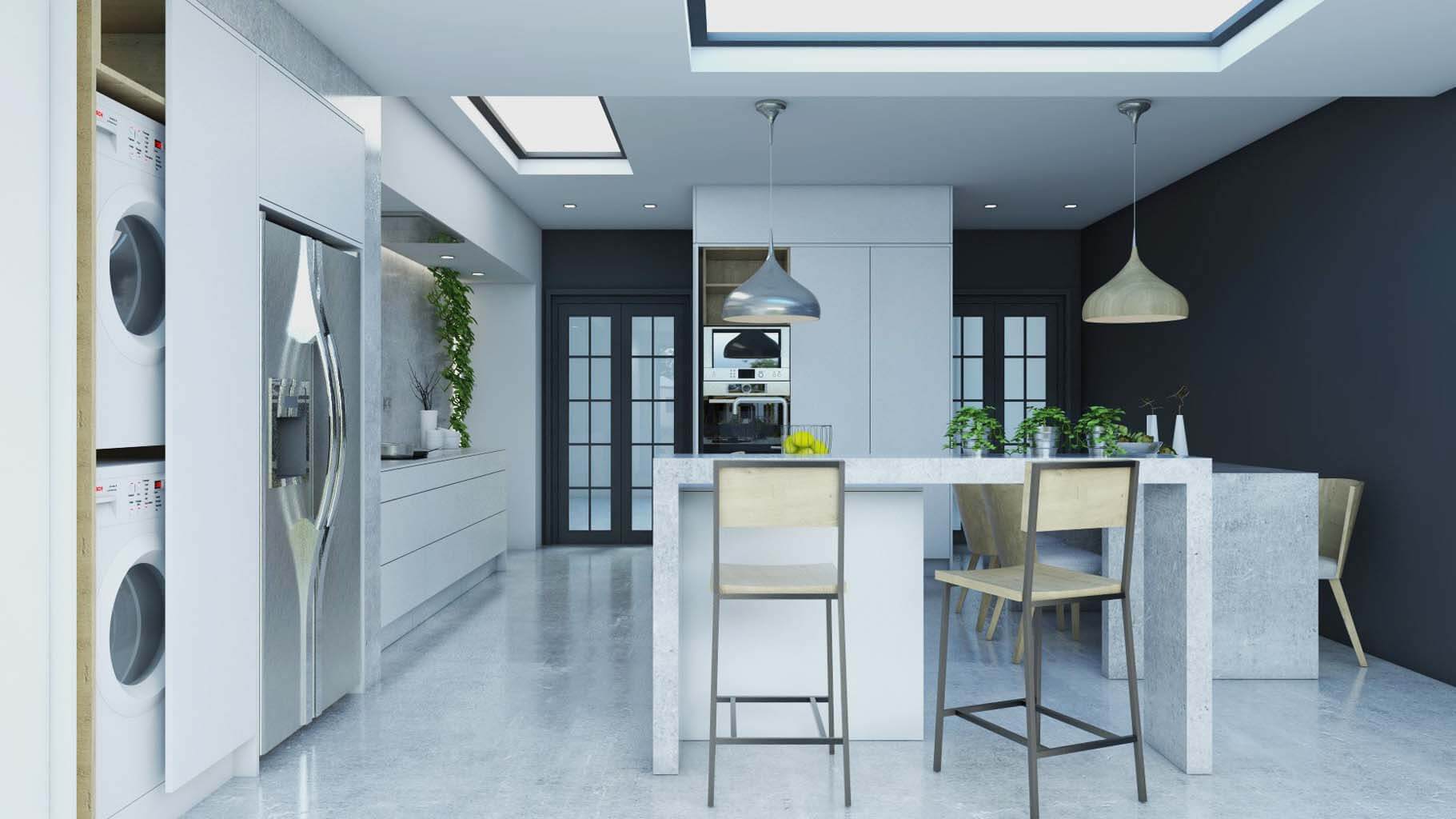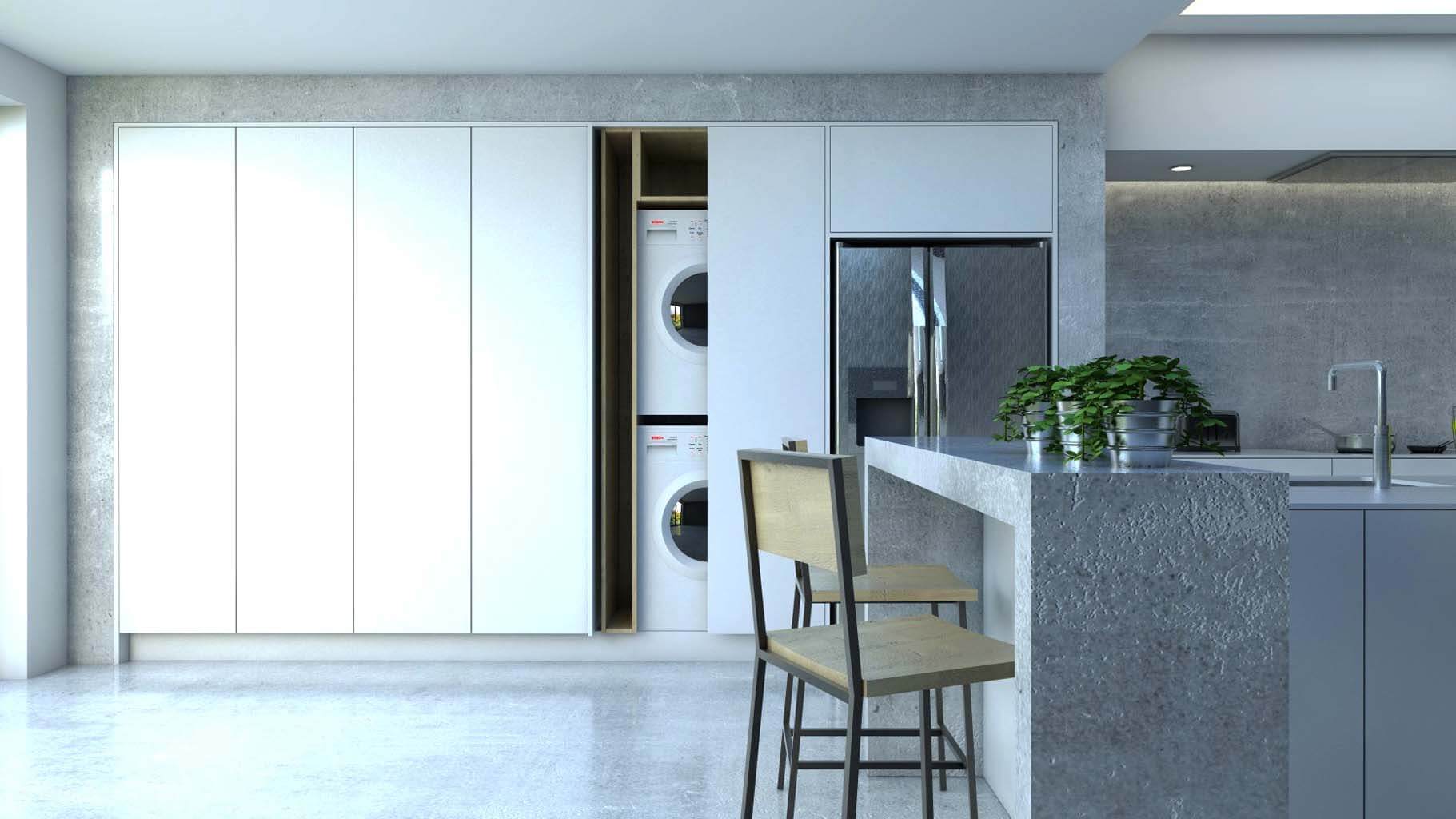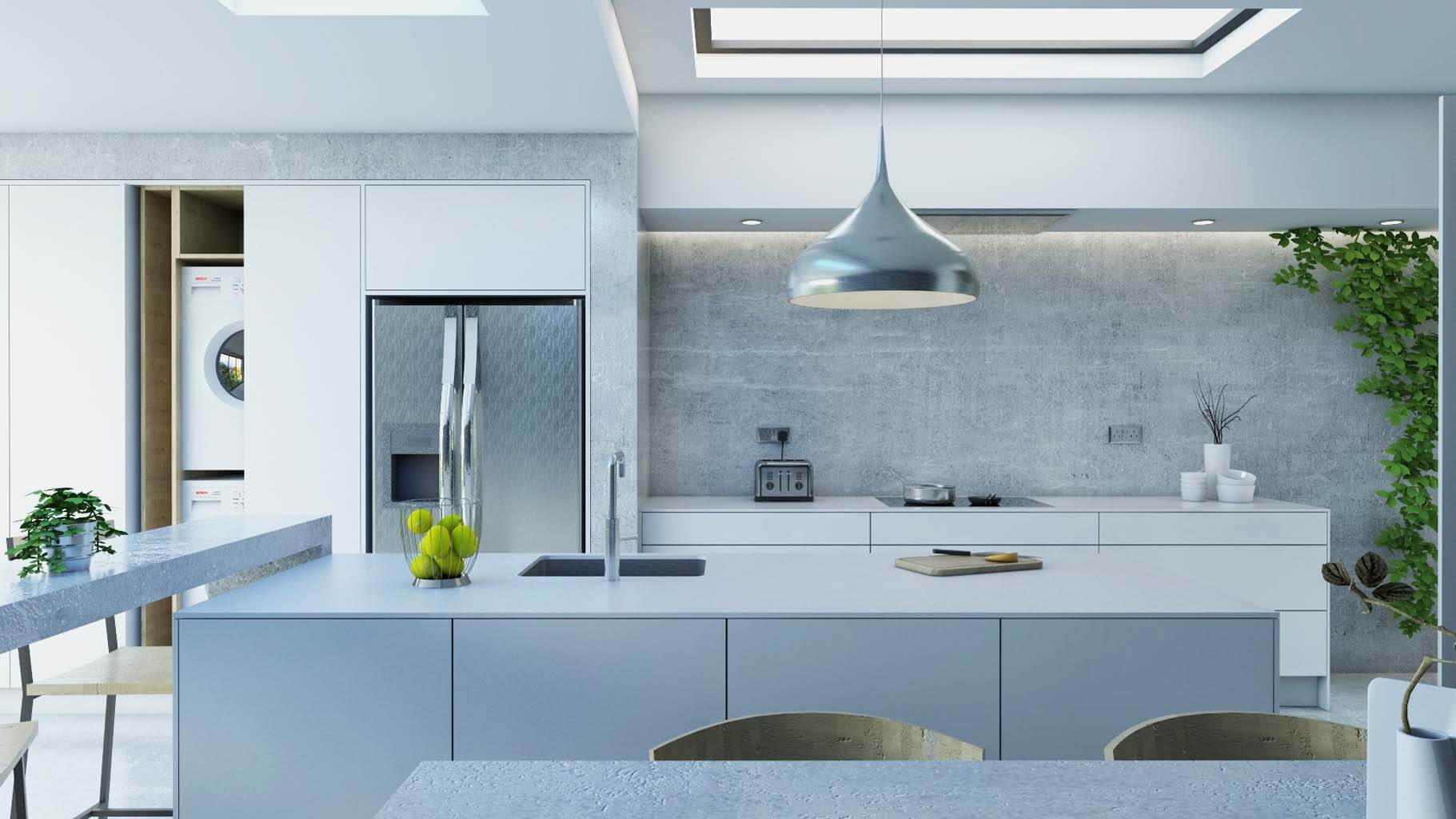 The R and RS-line Lucente collection comes with a deep gloss that's an incredibly eye-catching solution for any modern or traditional kitchen. But this collection is far more than just looks – it also offers incredible endurance, allowing it to serve its purpose perfectly for many years to come.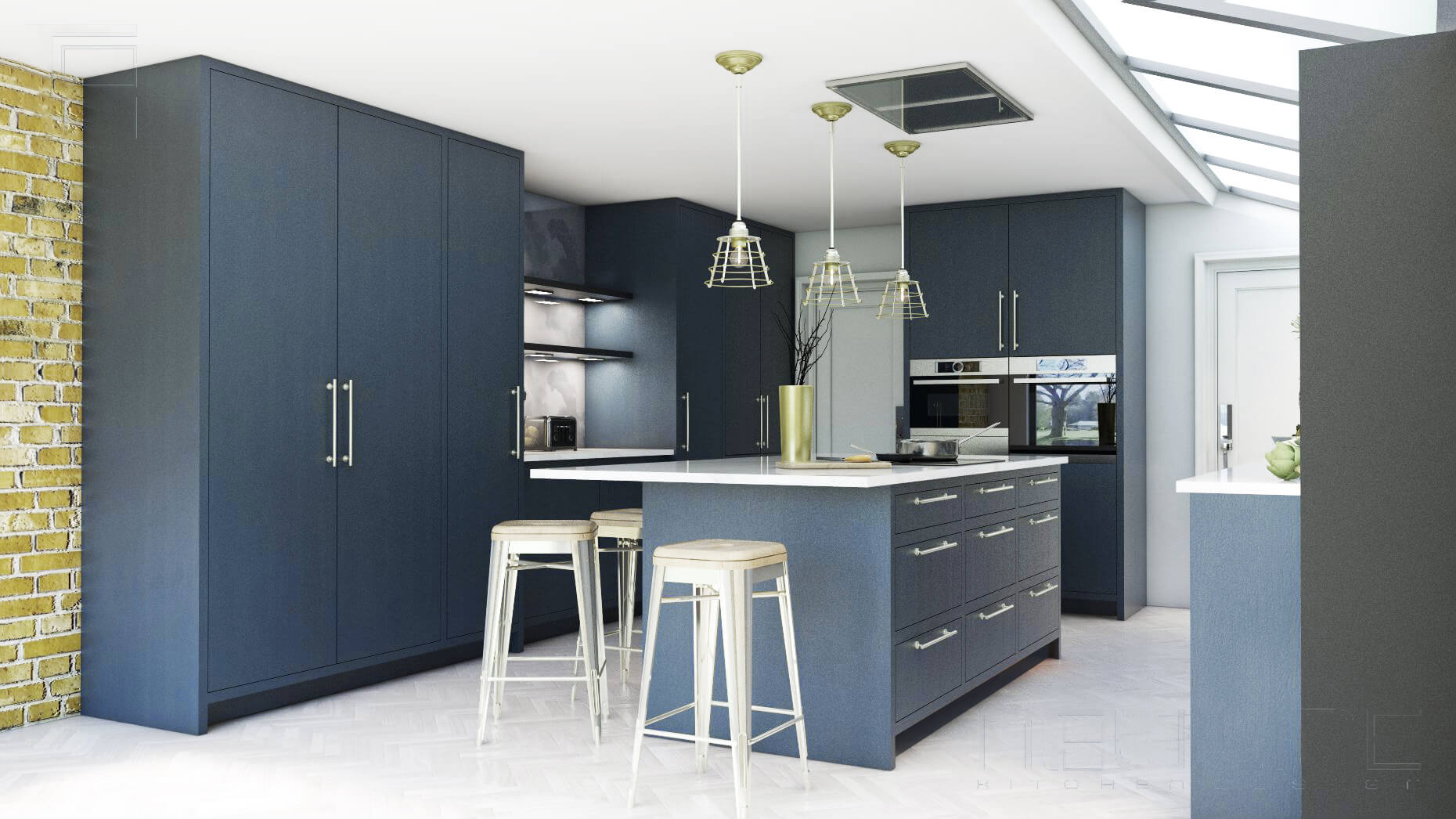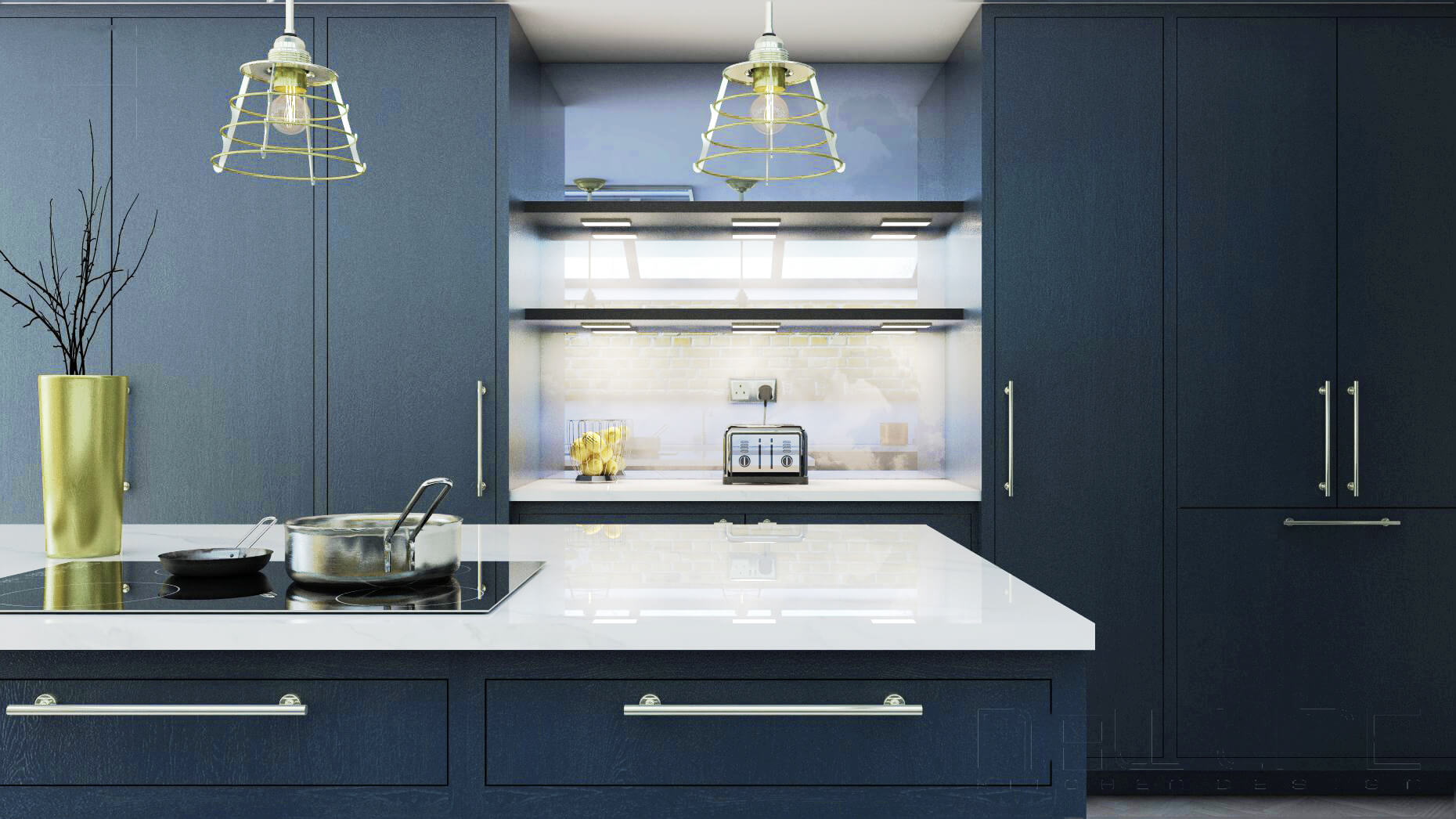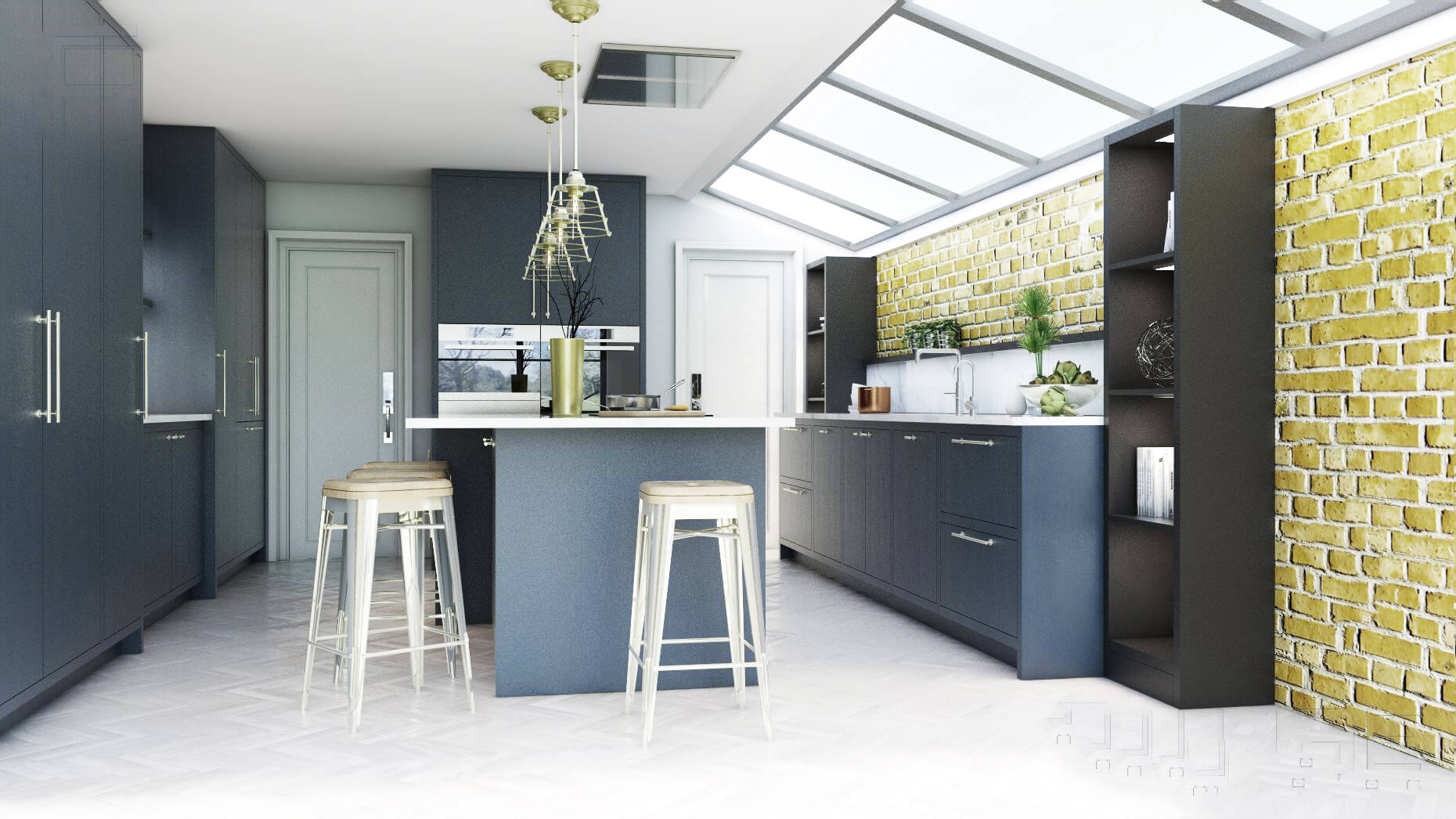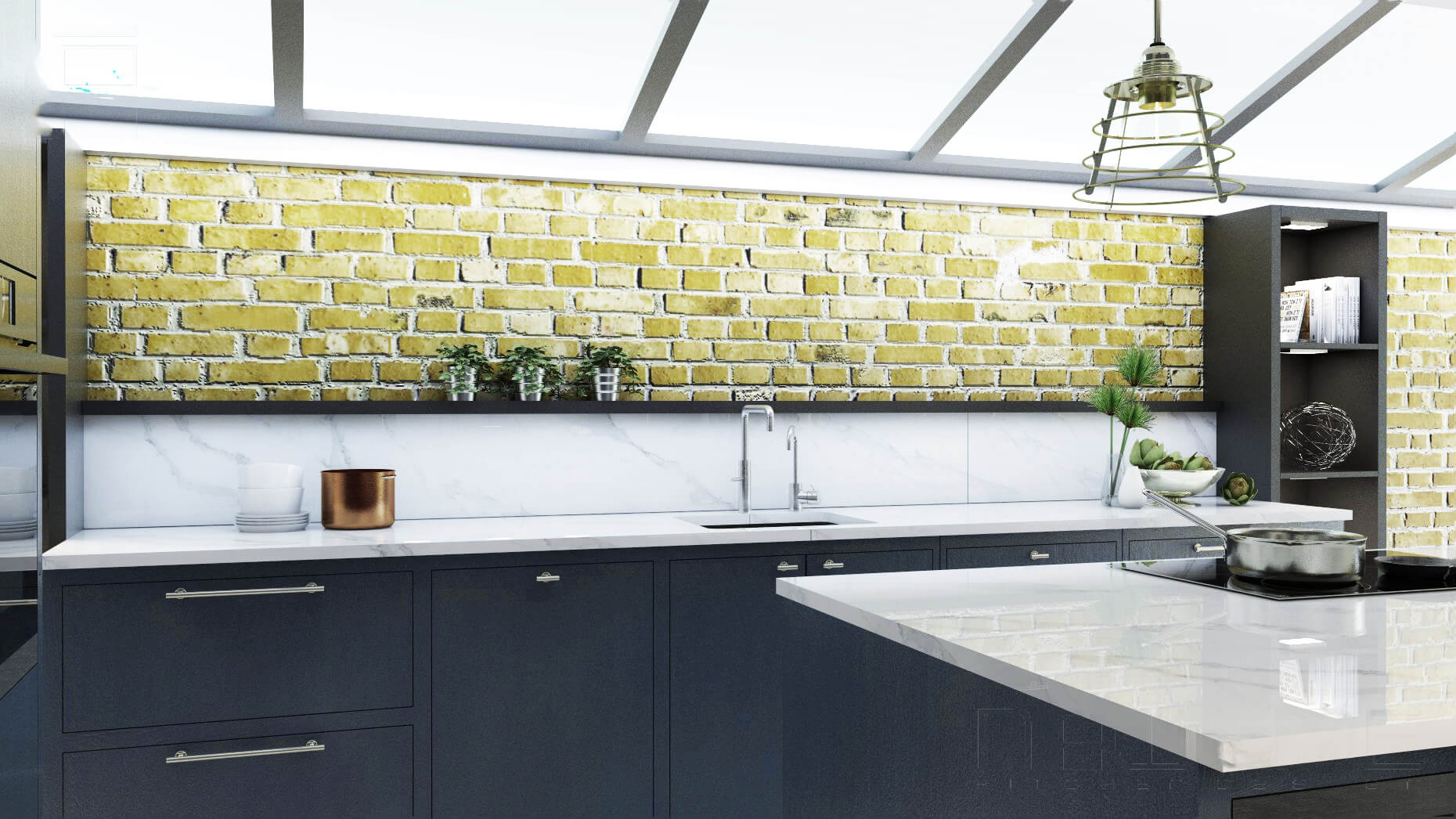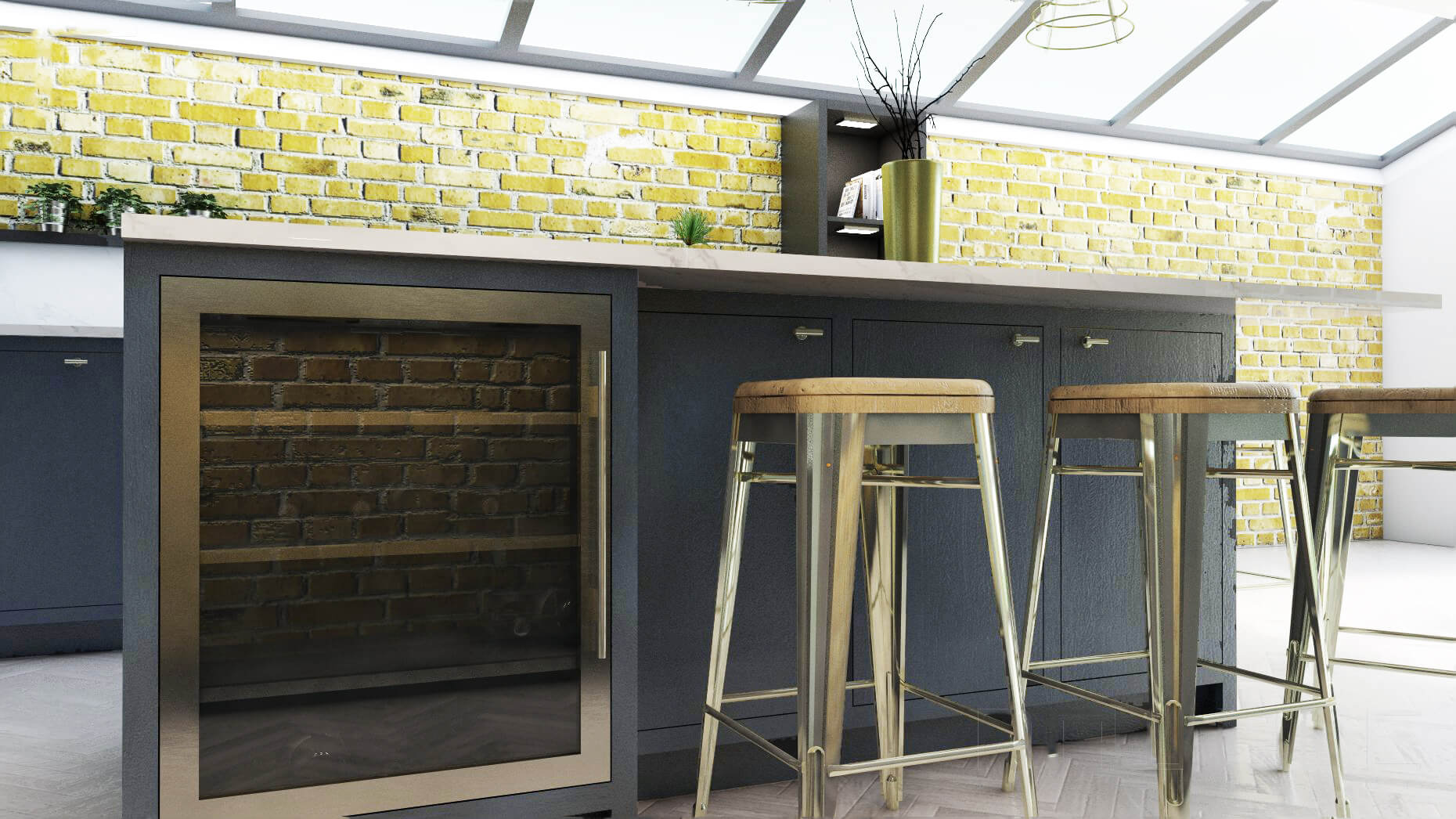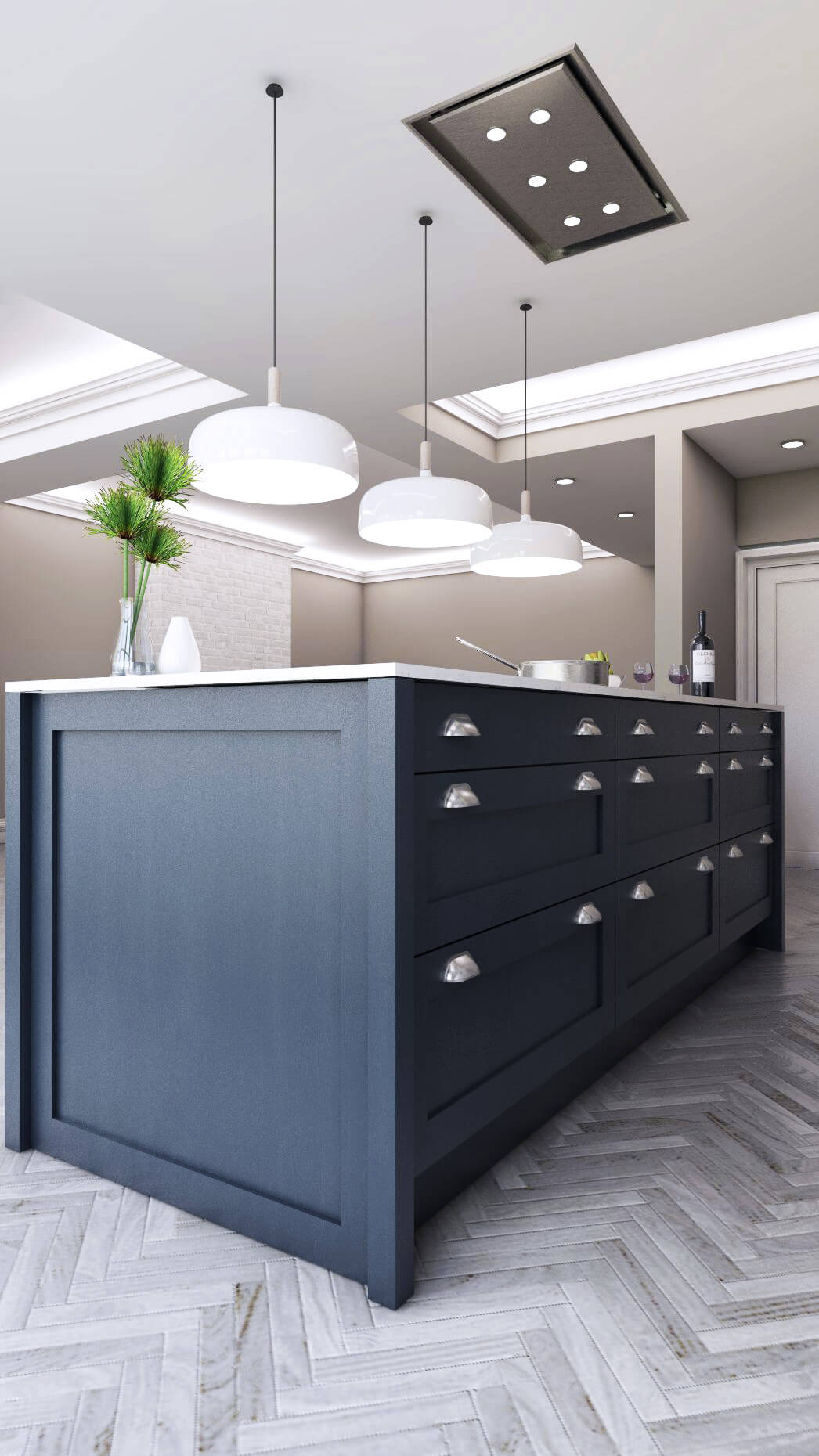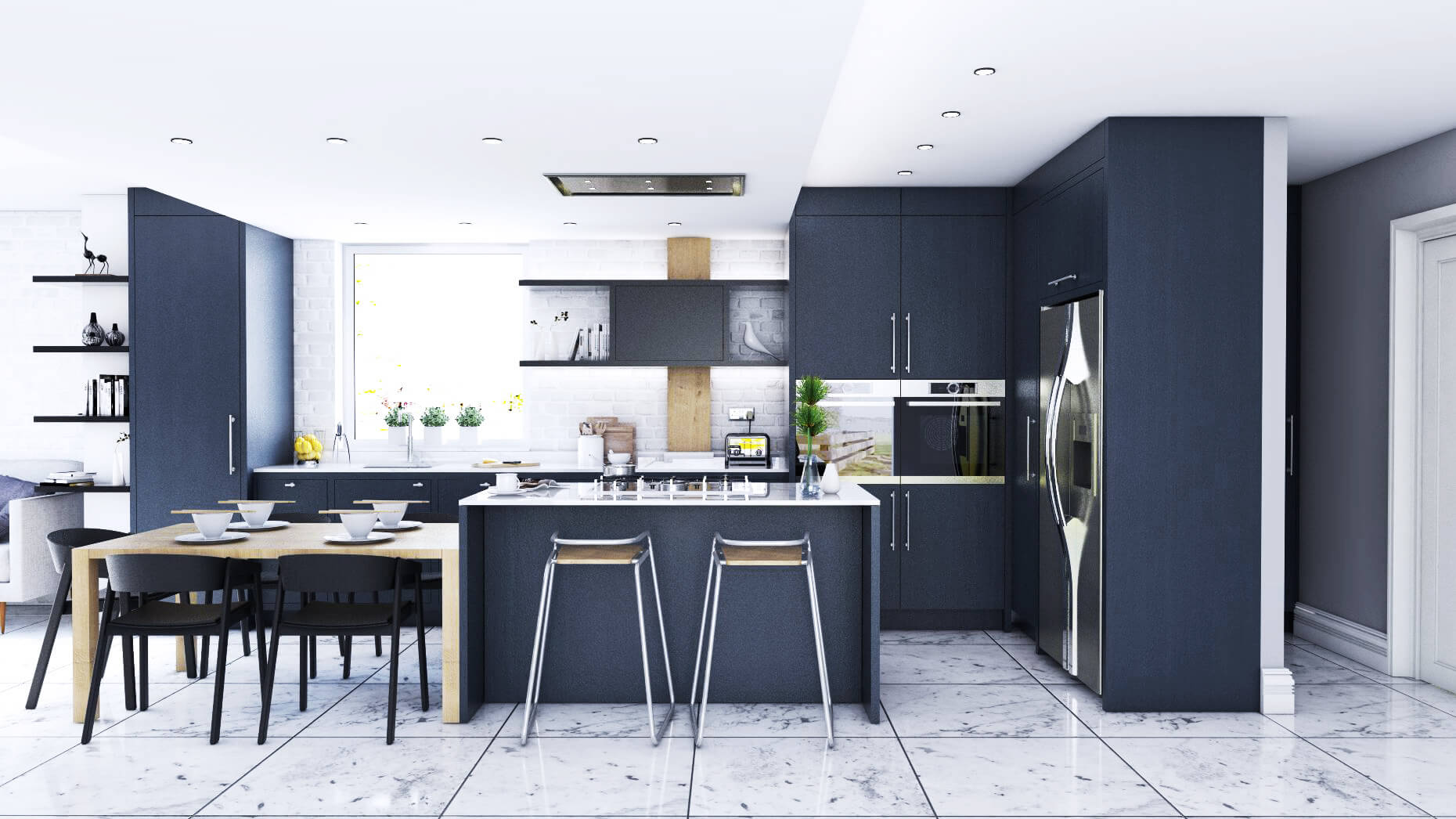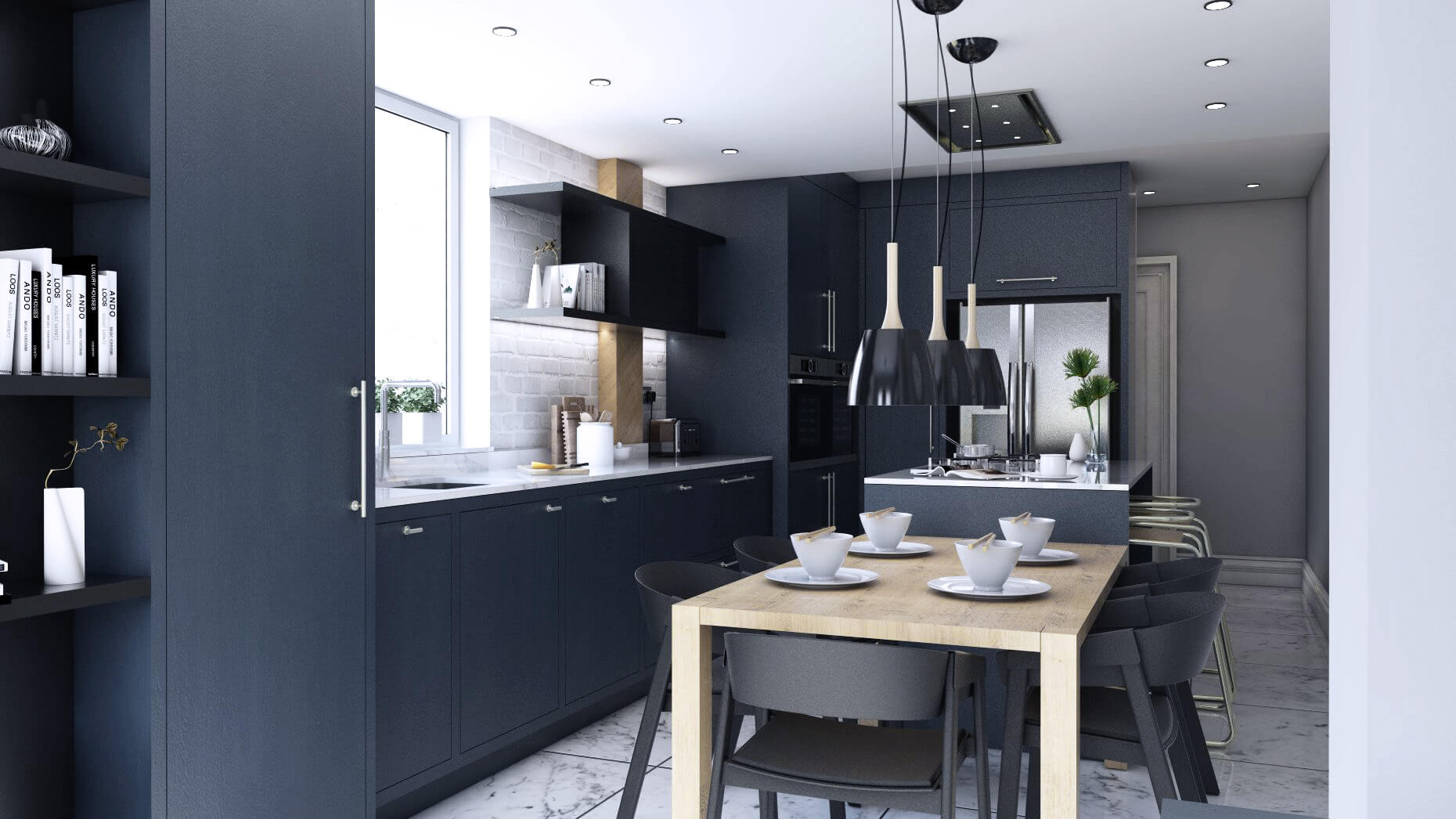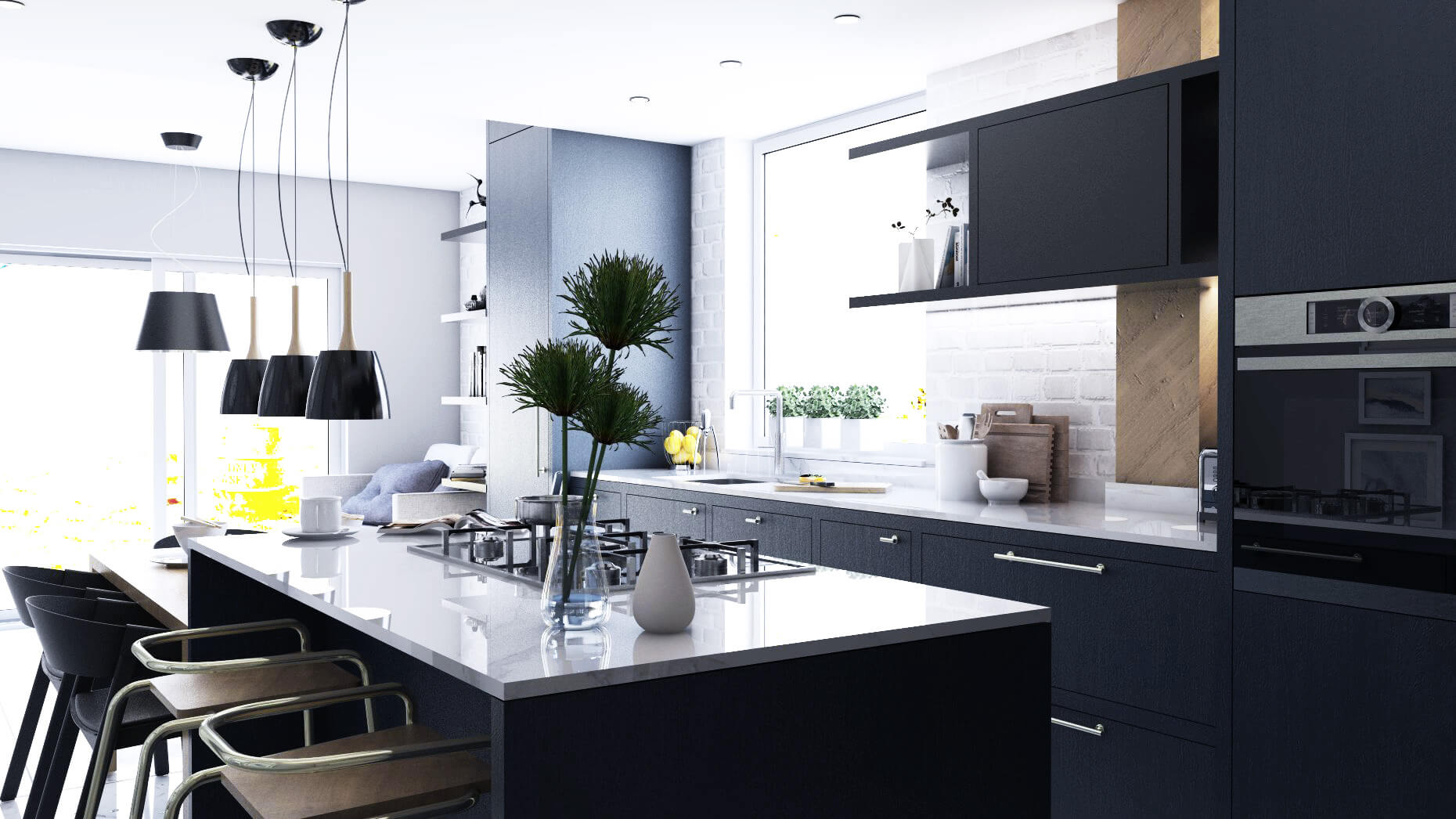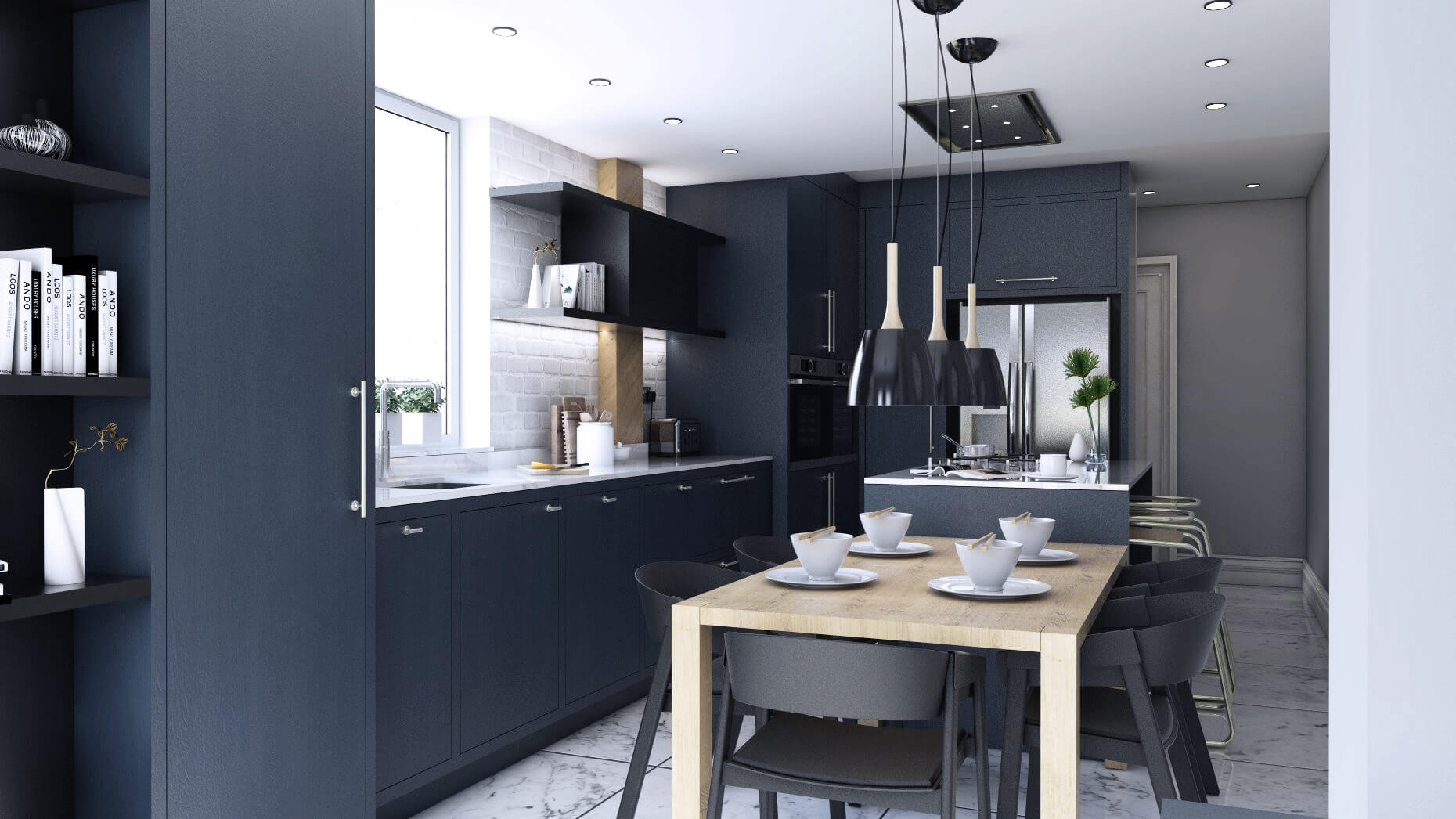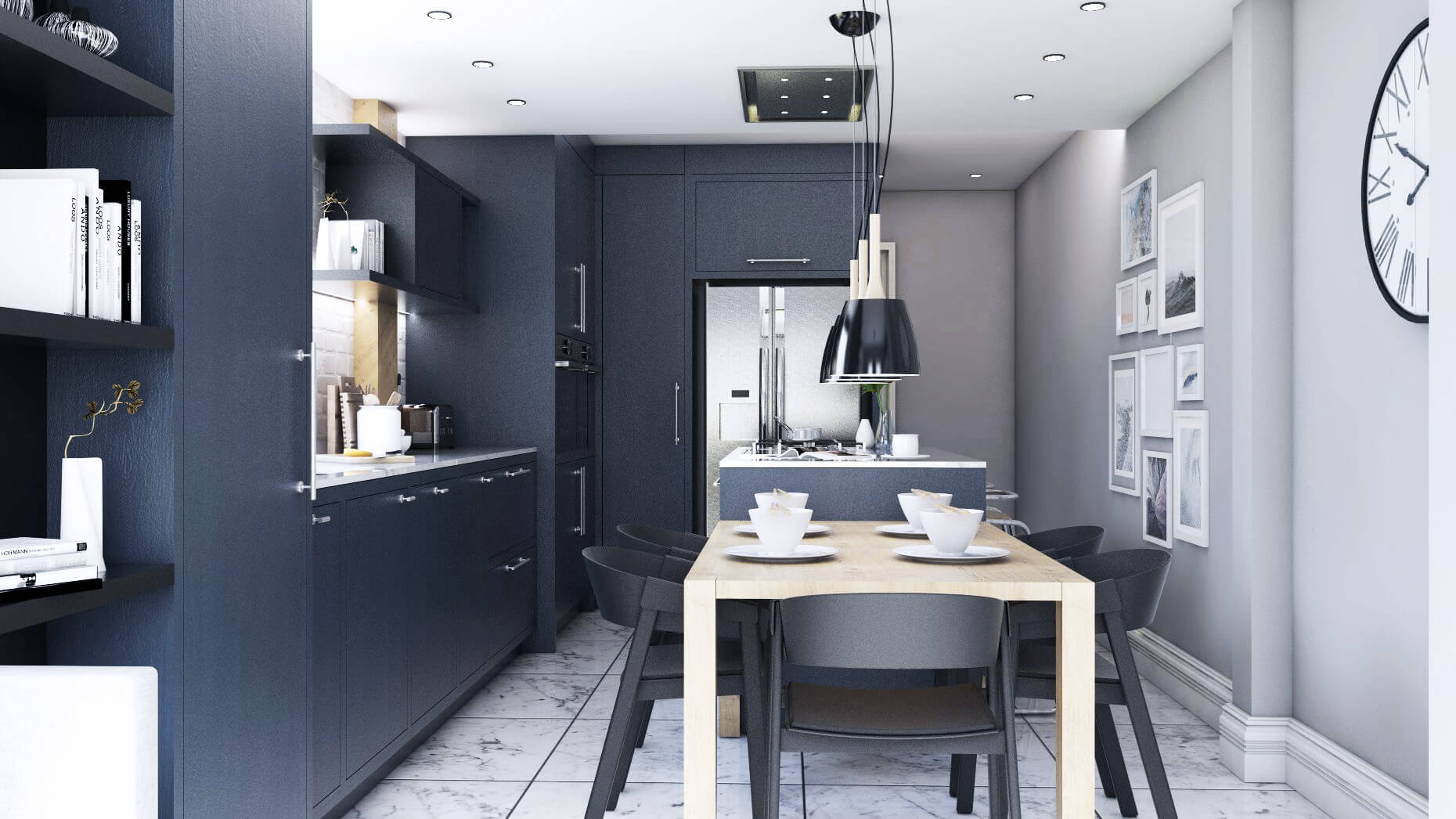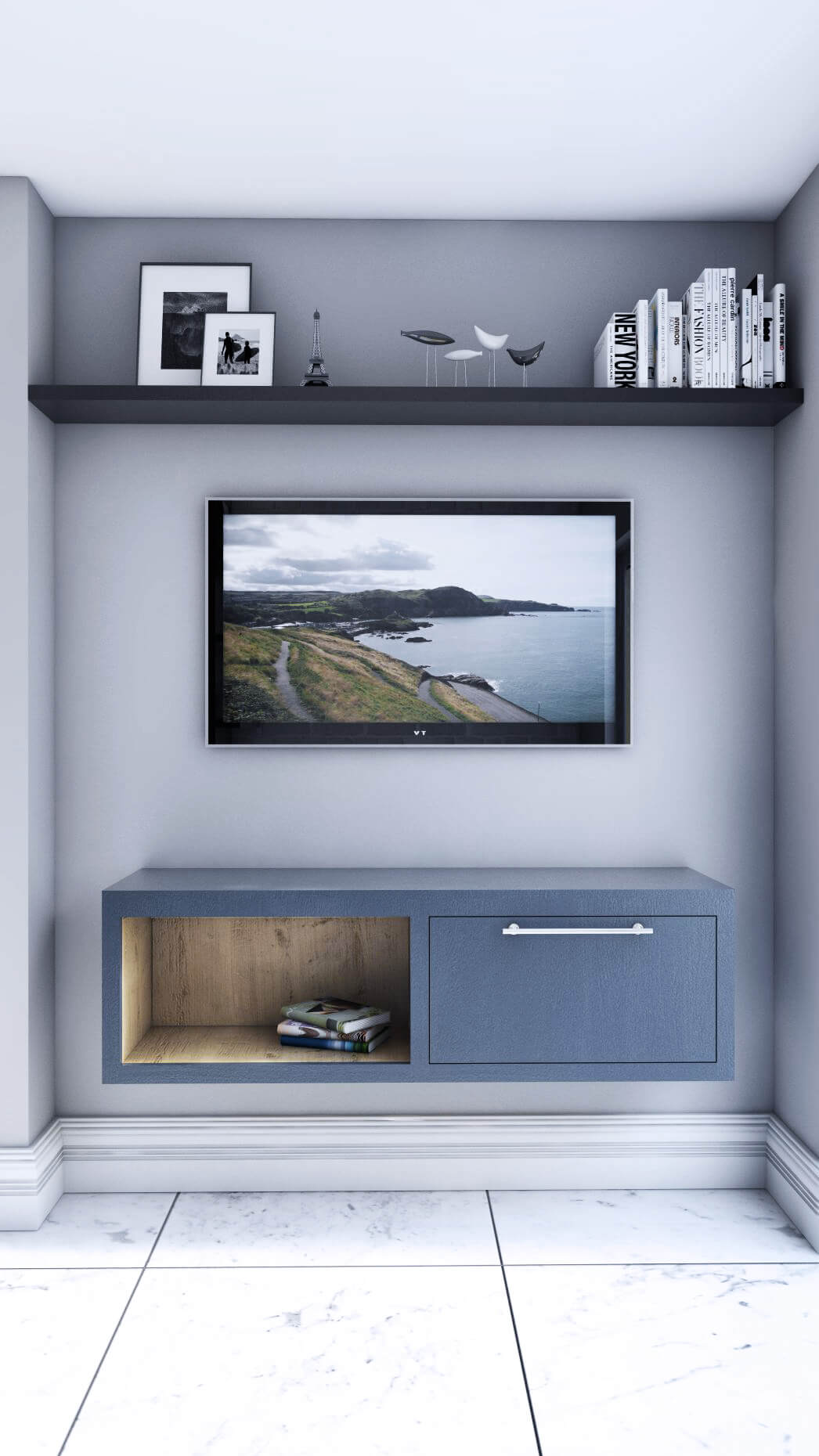 If you're looking for a kitchen that will both look incredible as well as be durable for many years to come, the R and RS-line Morbido collection is the best choice for you. Made using painted MDF boards available in matter and gloss variants, these 18mm-thick fronts are bound to last for a long time to come.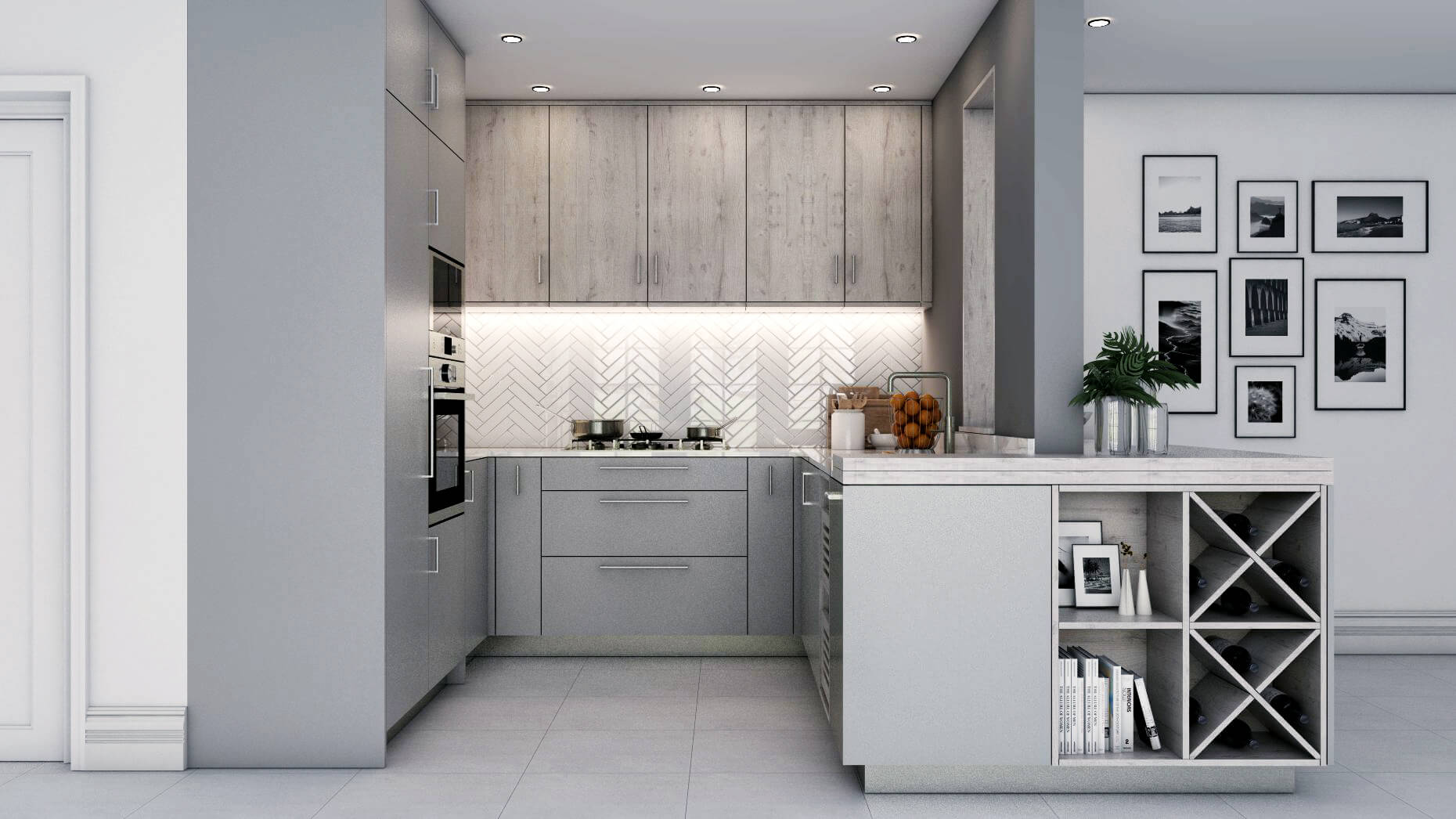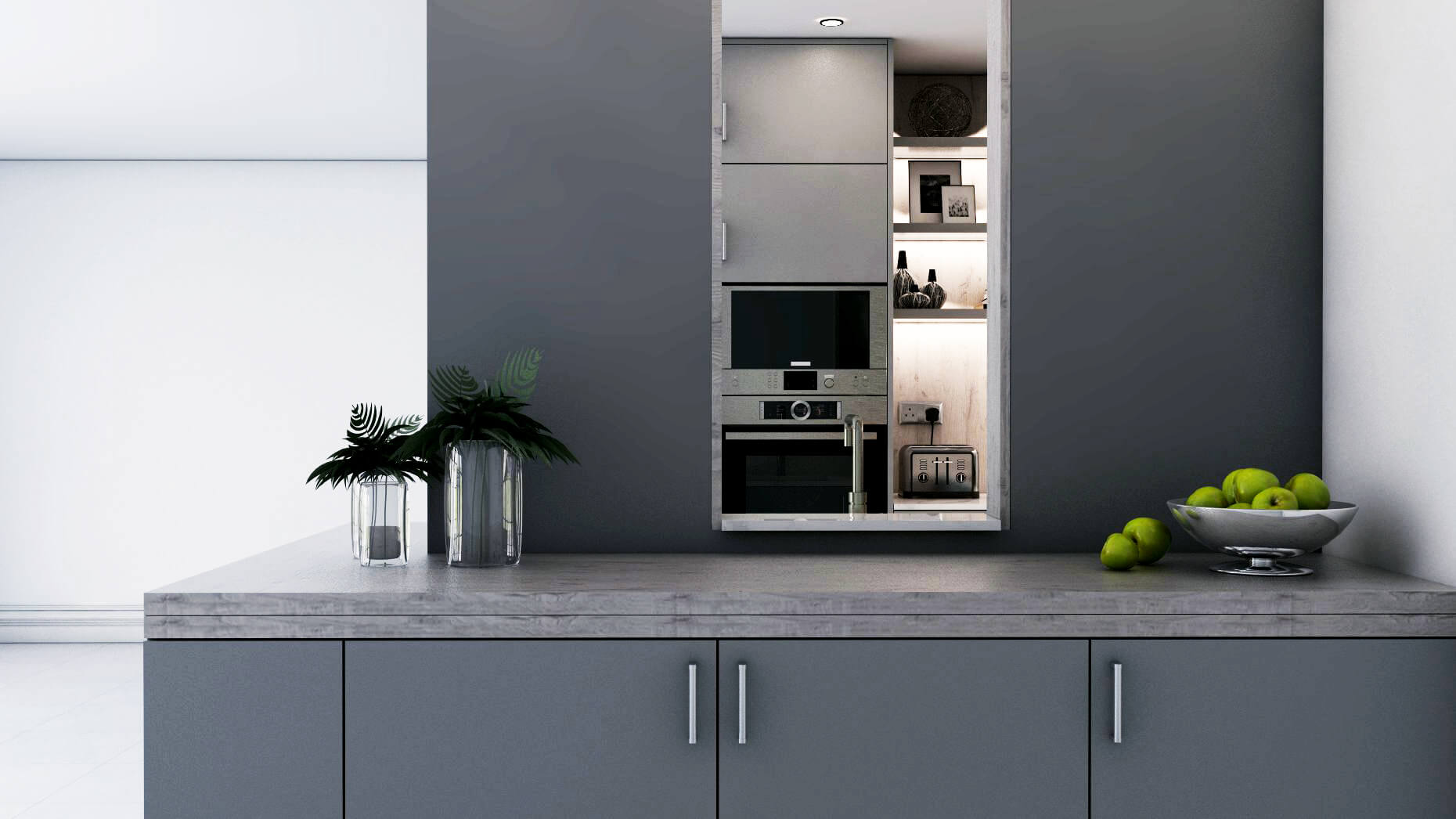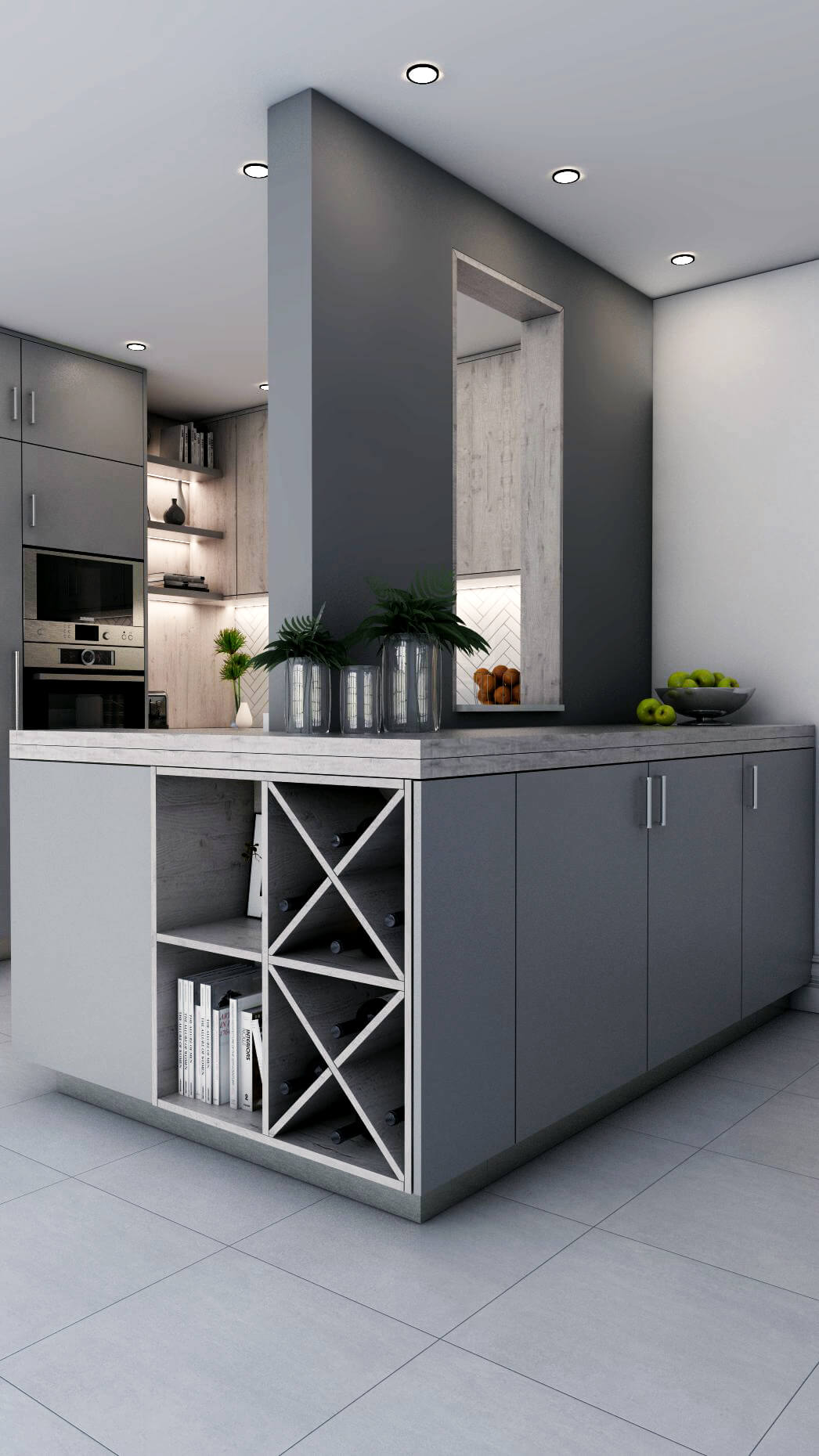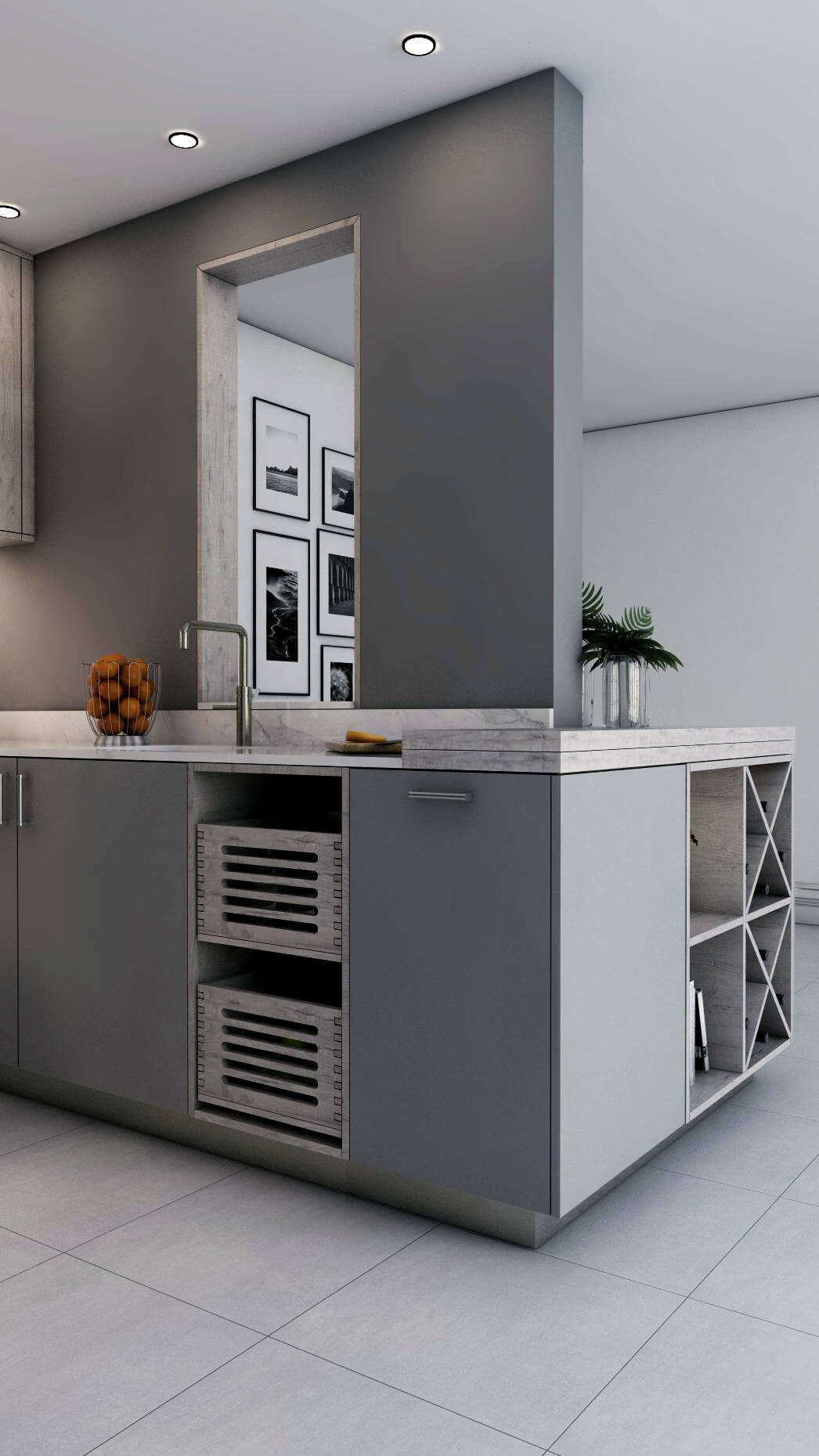 The R/RS-line Cleaf collection is made using cutting-edge Italian technology. Utilising Thermo Structure Surface, the boards are stronger, thicker, and more durable. This type of board offers you a great amount of freedom when it comes to style, with a great number of textures available including concrete, textiles, wood, etc.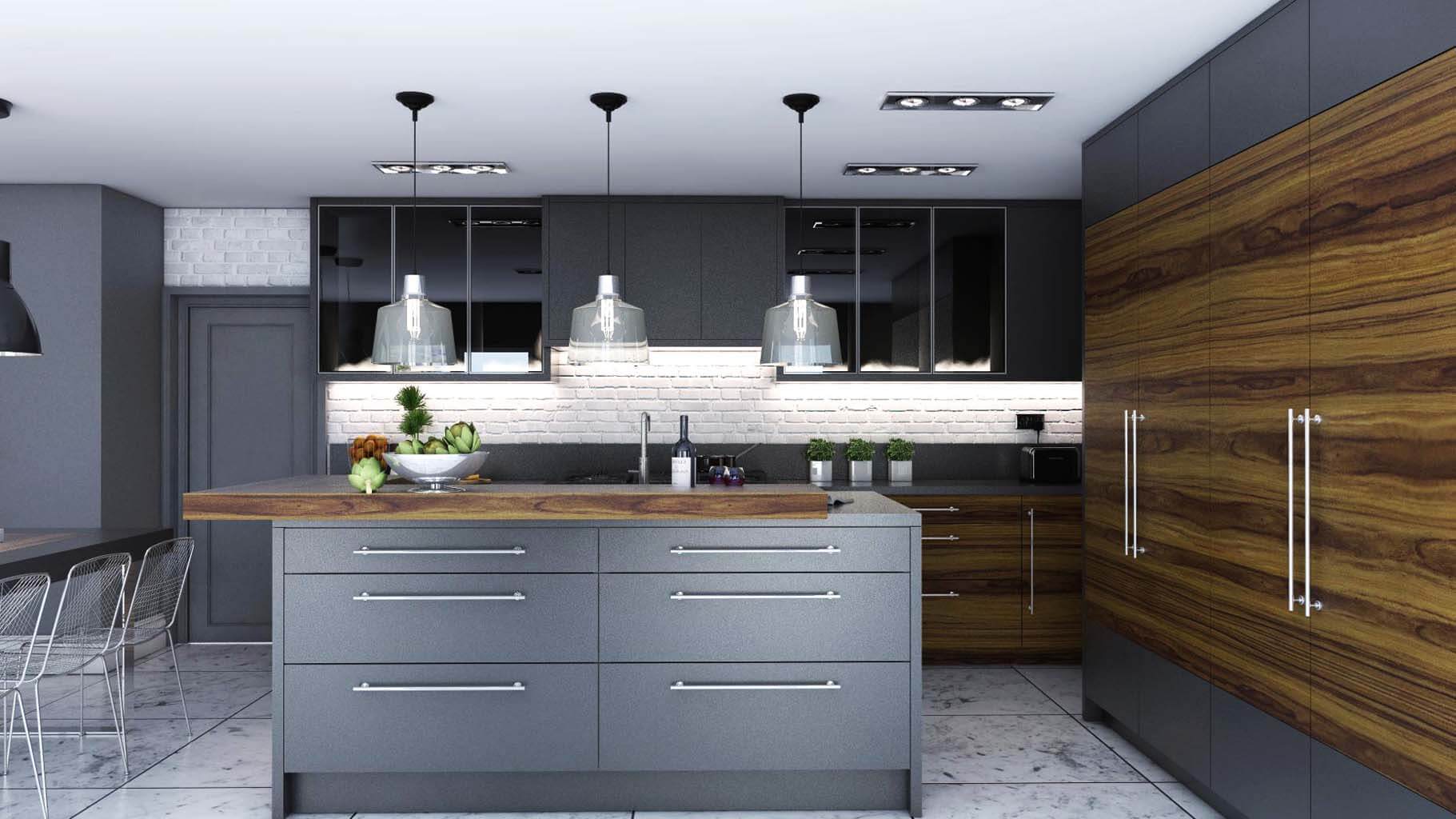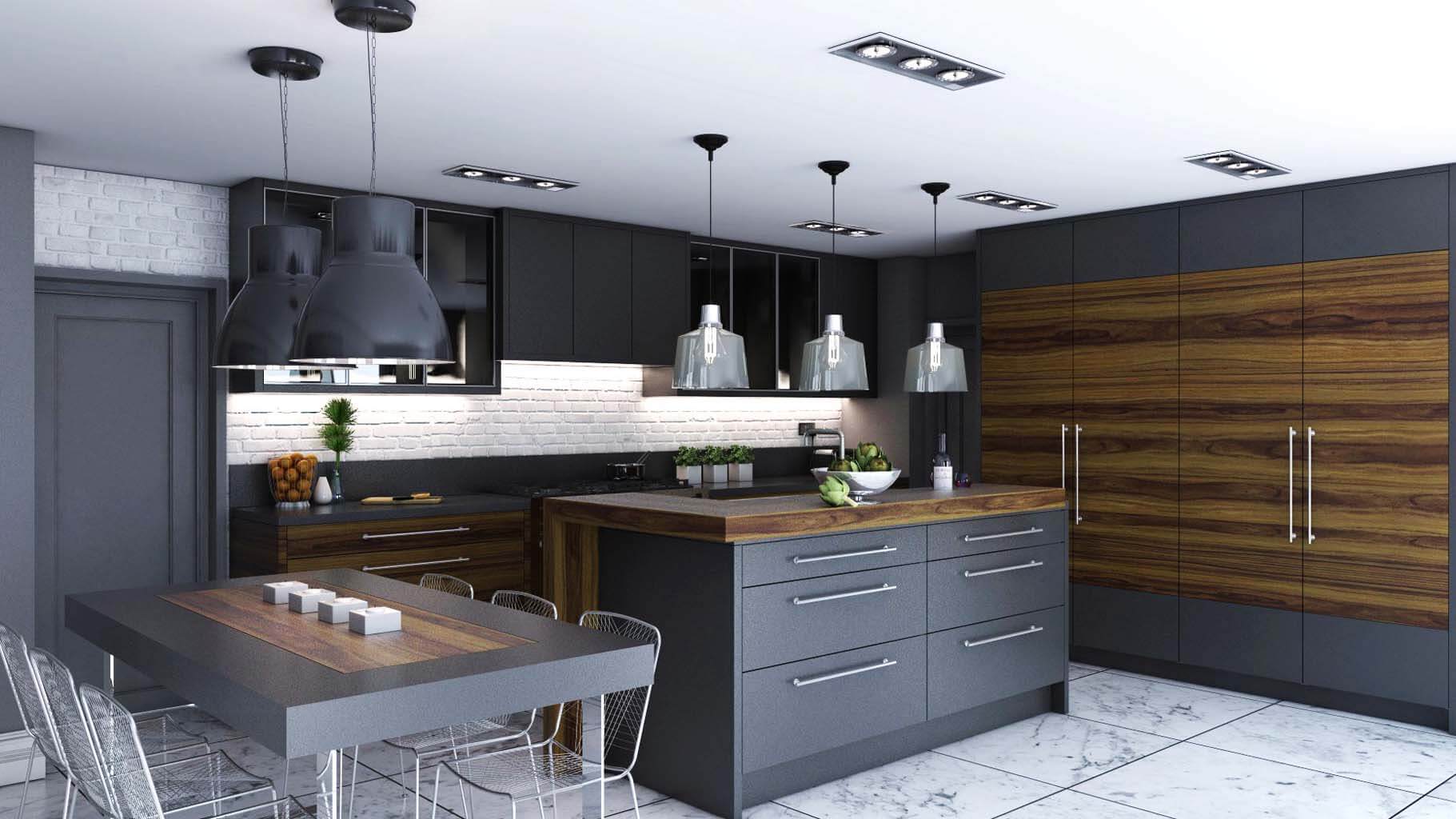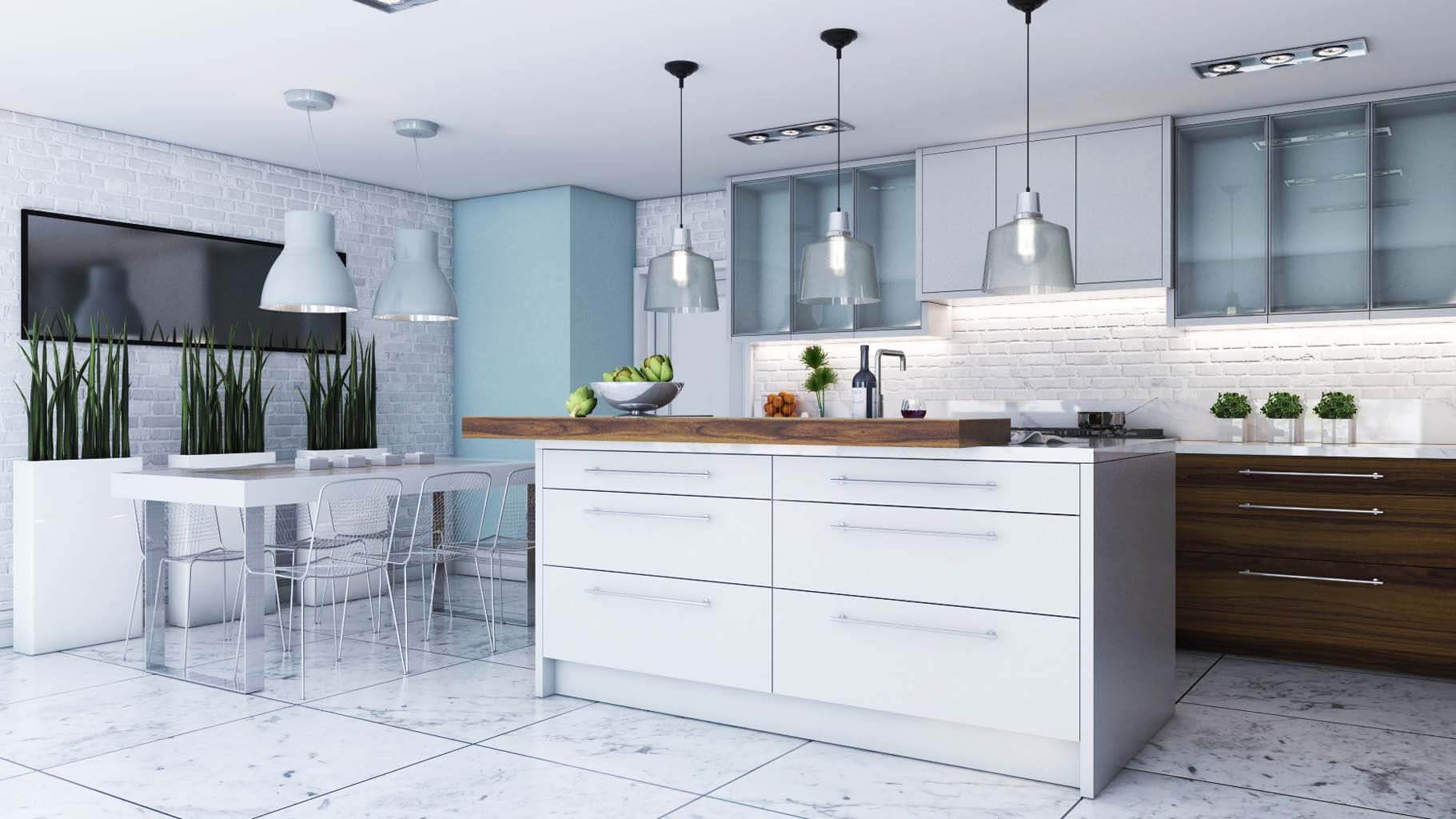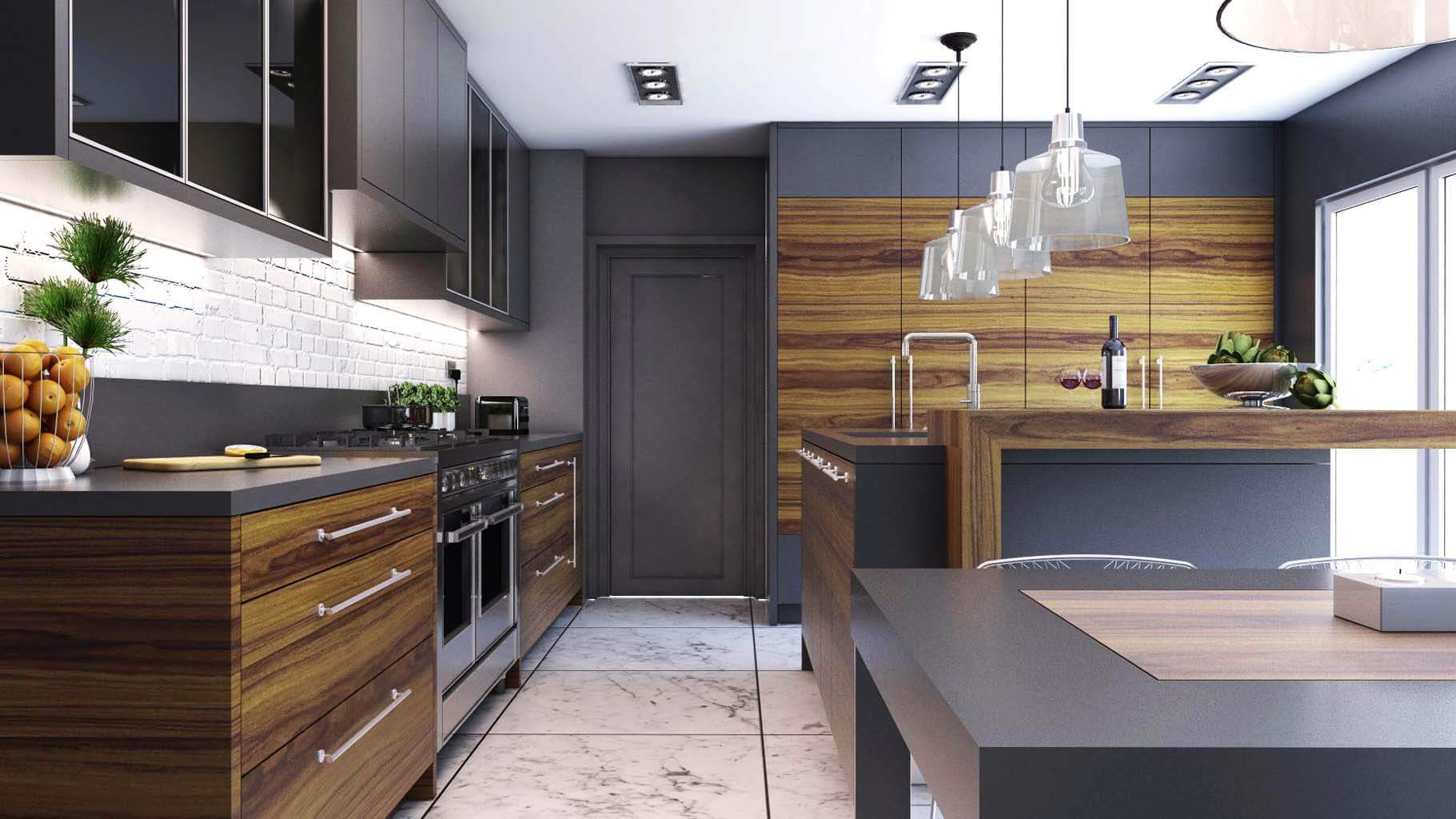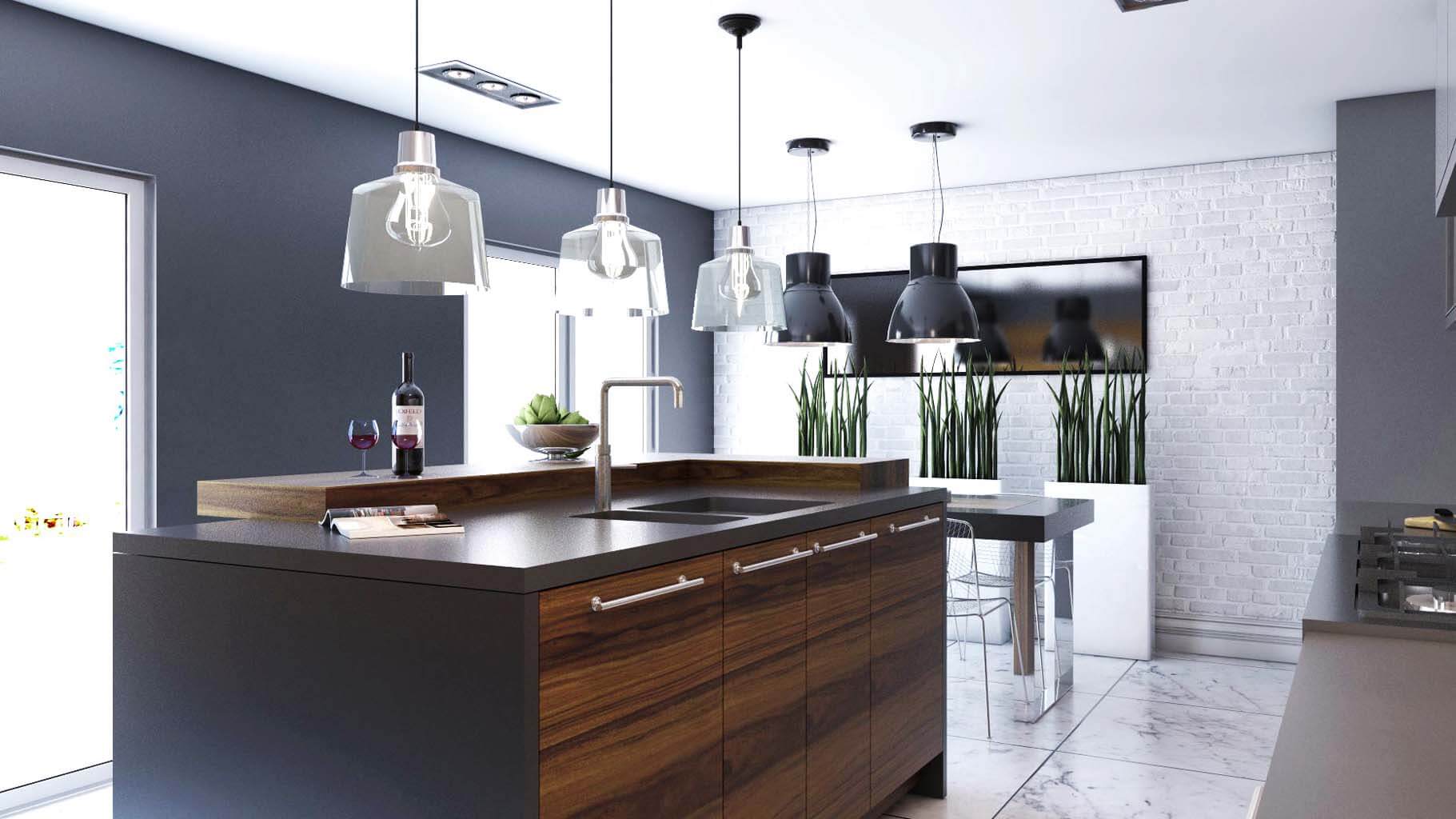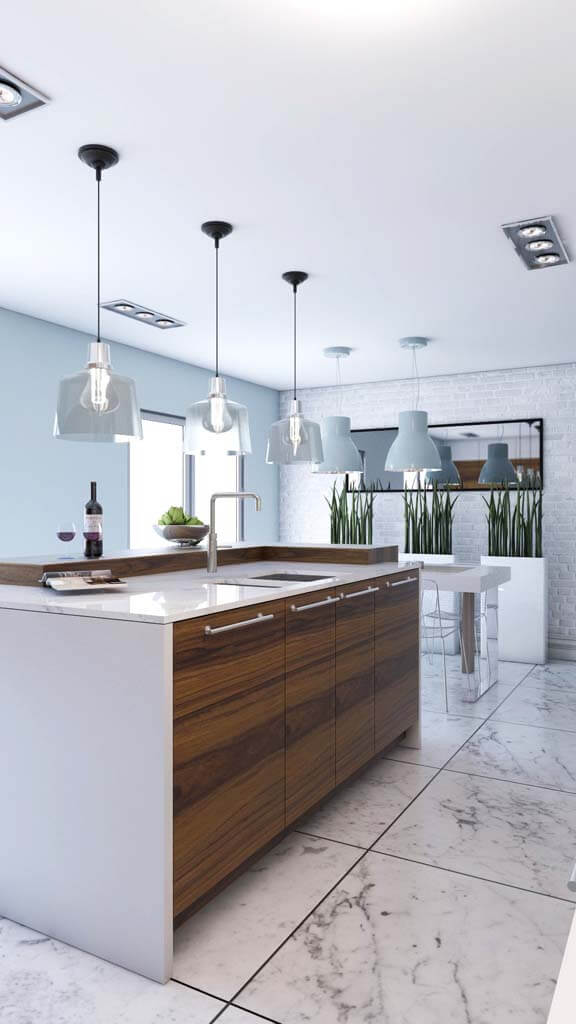 The Veneer collection is a unique one, offering some of the thinnest plates for your fronts. Though they may look delicate, they offer a solid solution that are a fantastic alternative to solid wood. Available in a variety of finishes, this may just be the perfect addition to your kitchen.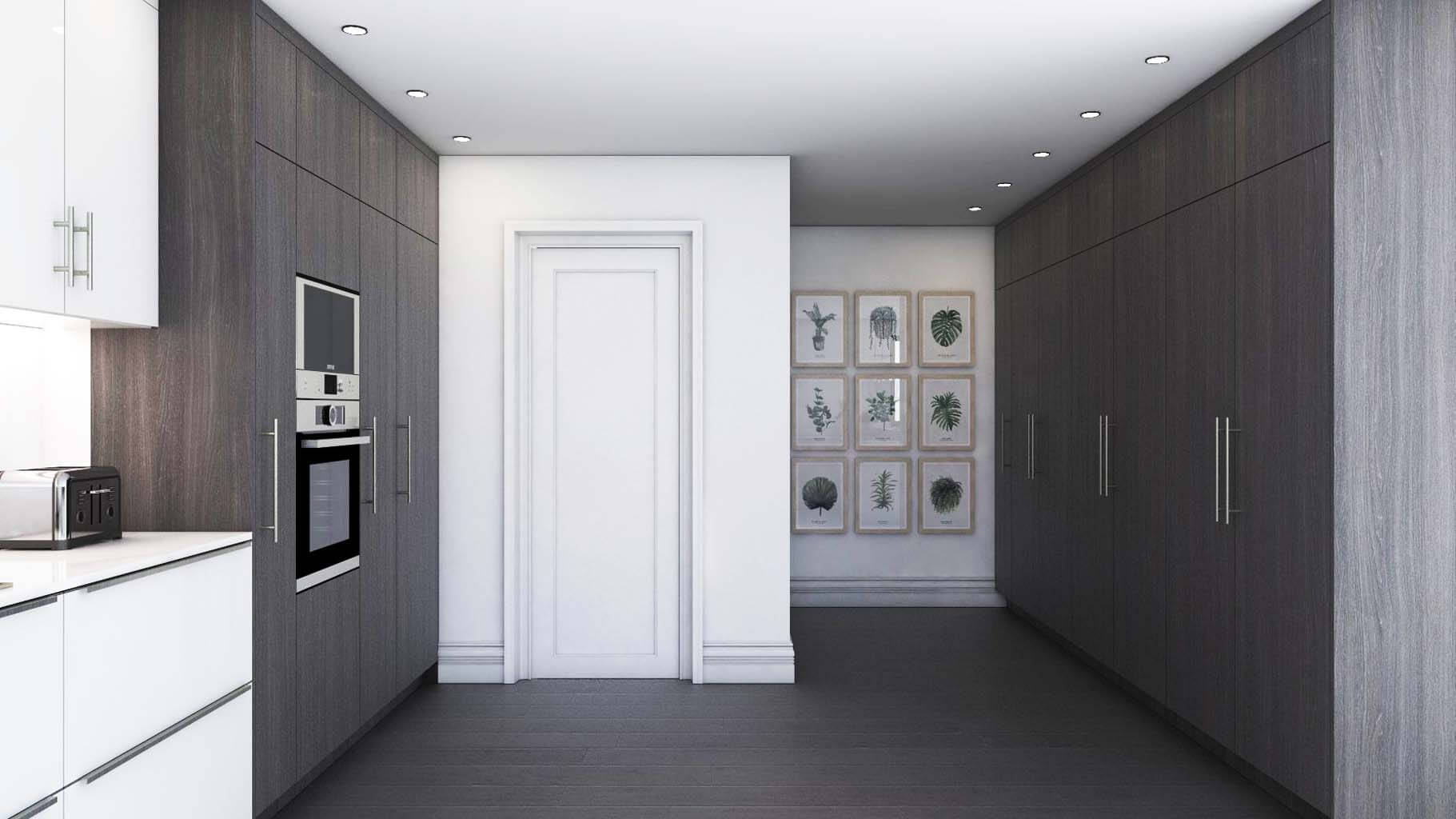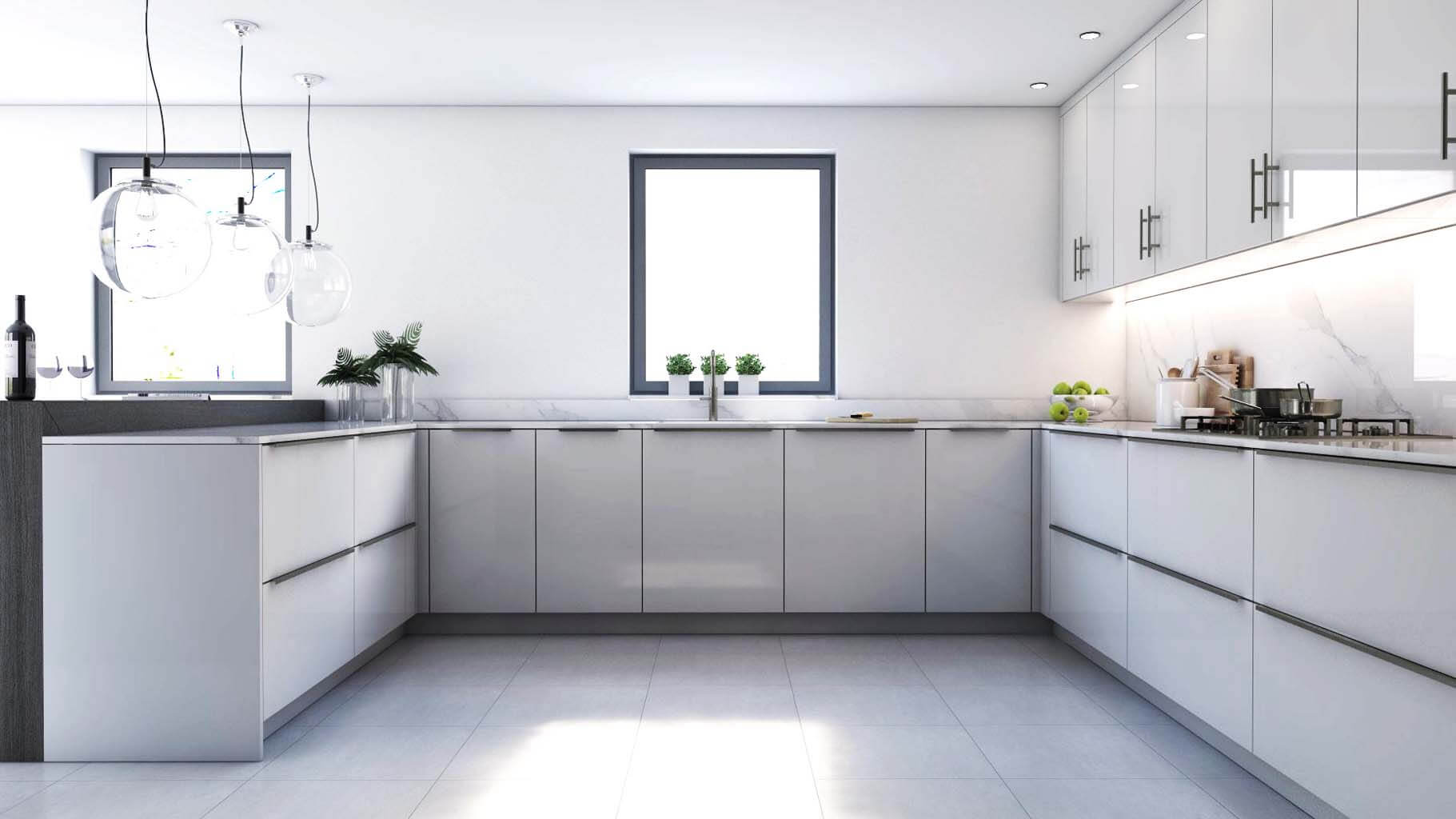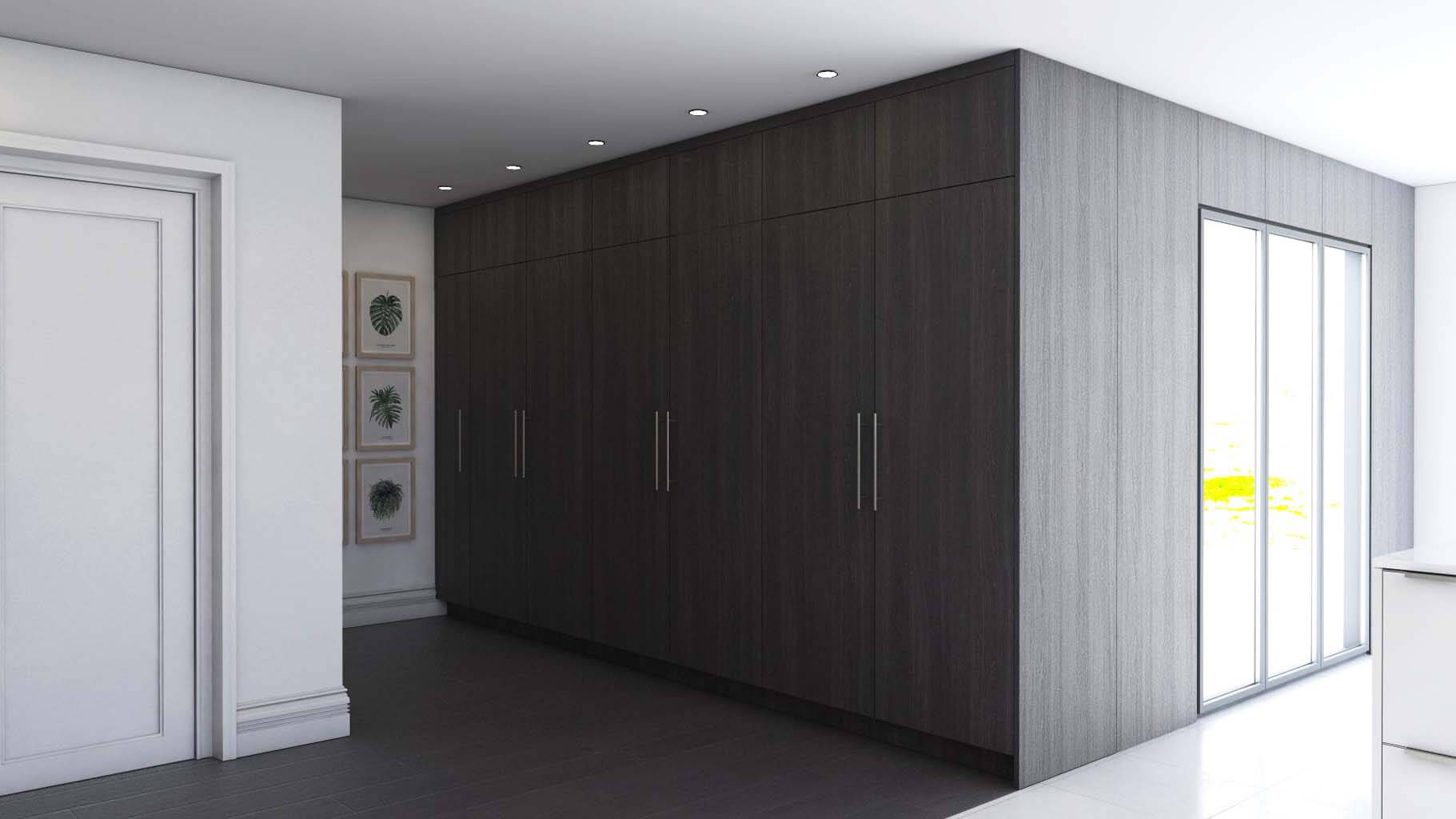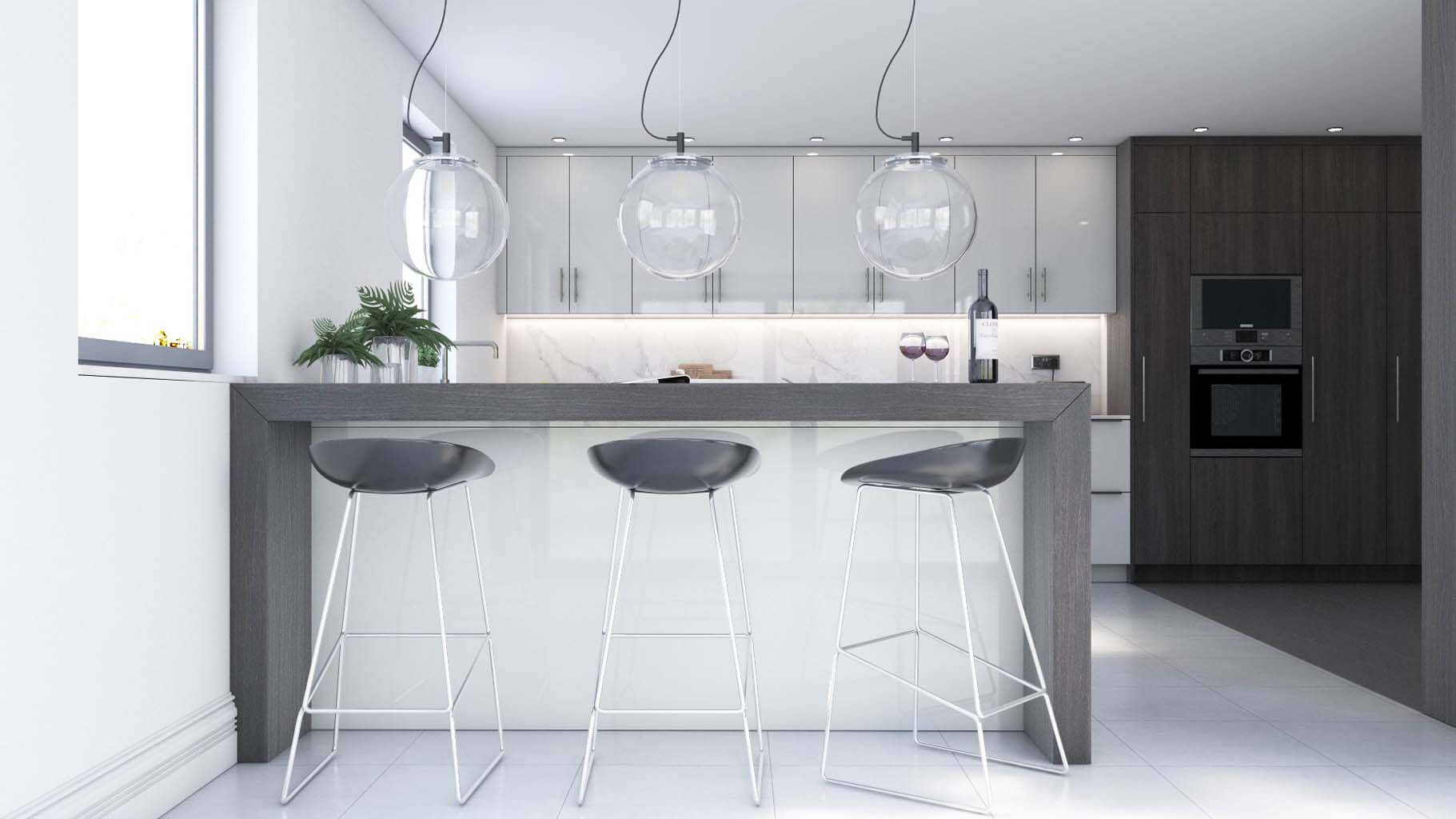 The R-Line Laminate collection is the perfect choice if you're looking for something durable and heat-resistant for your bespoke kitchen. Made from MDF boards reinforced with resin at high temperatures, laminate is one of the most solid choices for any kitchen. Thanks to a great number of finishes to choose from, it can also be freely customise to match your kitchen's décor.